The Amazfit Verge 2 is the newest flagship smartwatch from the Xiaomi offshoot Amazfit. The original Verge was released less than a year ago and represented a shift in how Amazfit designs their smart watches. The Verge featured an AMOLED display rather than transflective and a cheaper plastic body rather than glass and metal. The Verge 2 retails the AMOLED screen but significantly improves the design of the body with new materials; you'll also find a new sensor, processor and other new features. For a full list of specs and images of the new Amazfit Verge 2 keep reading.
Verge 2 Top New Features
ECG Heart Monitor
E-Sim for 4G Connection
High Resolution AMOLED Screen
Durable Metal Body
Amazfit Verge 2 Specs
| Specs | Amazfit Verge 2 |
| --- | --- |
| Screen | 1.3 Inch AMOLED Color Display – 454 x 545 Resolution |
| Microphone | Yes |
| Battery | 28 Hours |
| Sensors | ECG Sensor Optical sensor, accelerometer, geomagnetic sensor, ambient light sensor, wearing detection sensor |
| Tracking | Heart Rate, Heart Arrhythmia, Sleep, Steps, Distance, Calories |
| Connections | Bluetooth, GPS, GLONASS |
| Screen Size | 35.4mm |
| Weight | 49g |
| Replaceable Strap | Yes |
| Waterproof | IP68 |
| Processor + Ram | Snapdragon Wear 2500 or 3000,  512mb RAM |
| Where to Buy | Coming Soon |
The Verge 2 represents Huami's best attempt so far to compete with the big boys in the smartwatch category. The Verge two will feature a high resolution AMOLED screen that's both sharp and vibrant. E-Sim functionality will allow you to untether your watch from your phone and use it to make and receive calls or messages where ever you have 4G signal. A new ECG sensor pits the Verge 2 directly against the Apple Watch, but at under a third of the price.
back to menu ↑
New Design
The most welcome feature of the new Verge is the updated chassis, which has been given a much needed design overhaul. The original Verge was primarily built from a cheap looking grey plastic which was a divergance from Amazfit's premium looking devices of the past. The Verge 2 rectifies this by utilising poly-carbonate and steel in the body of the watch; apparently the chassis takes up to 35 days to mould, so hopefully all that time is worth it.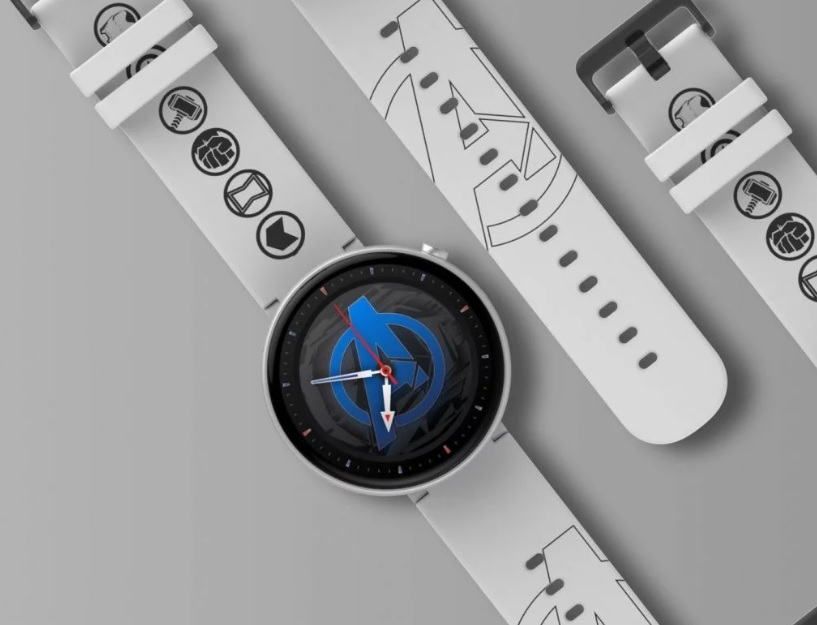 The design seems to be fairly minimal otherwise, with just a single manual button visible on the side of the device. A special Avengers addition with unique branding will be available for a premium price.
back to menu ↑
Health Tracking
It seems like the Amazfit Verge is being positioned as a smartwatch with a focus on health tracking. A new ECG monitor is a step up from the heart rate monitor of the old verge and HUami's new Huangshan No. 1 always-on AI chip allows for continuous health tracking. The watch will be able to store up to 60 minutes of ECG data which will allow you to track the health of your heart as well as be alerted to any inconsistencies.
back to menu ↑
New Software and Hardware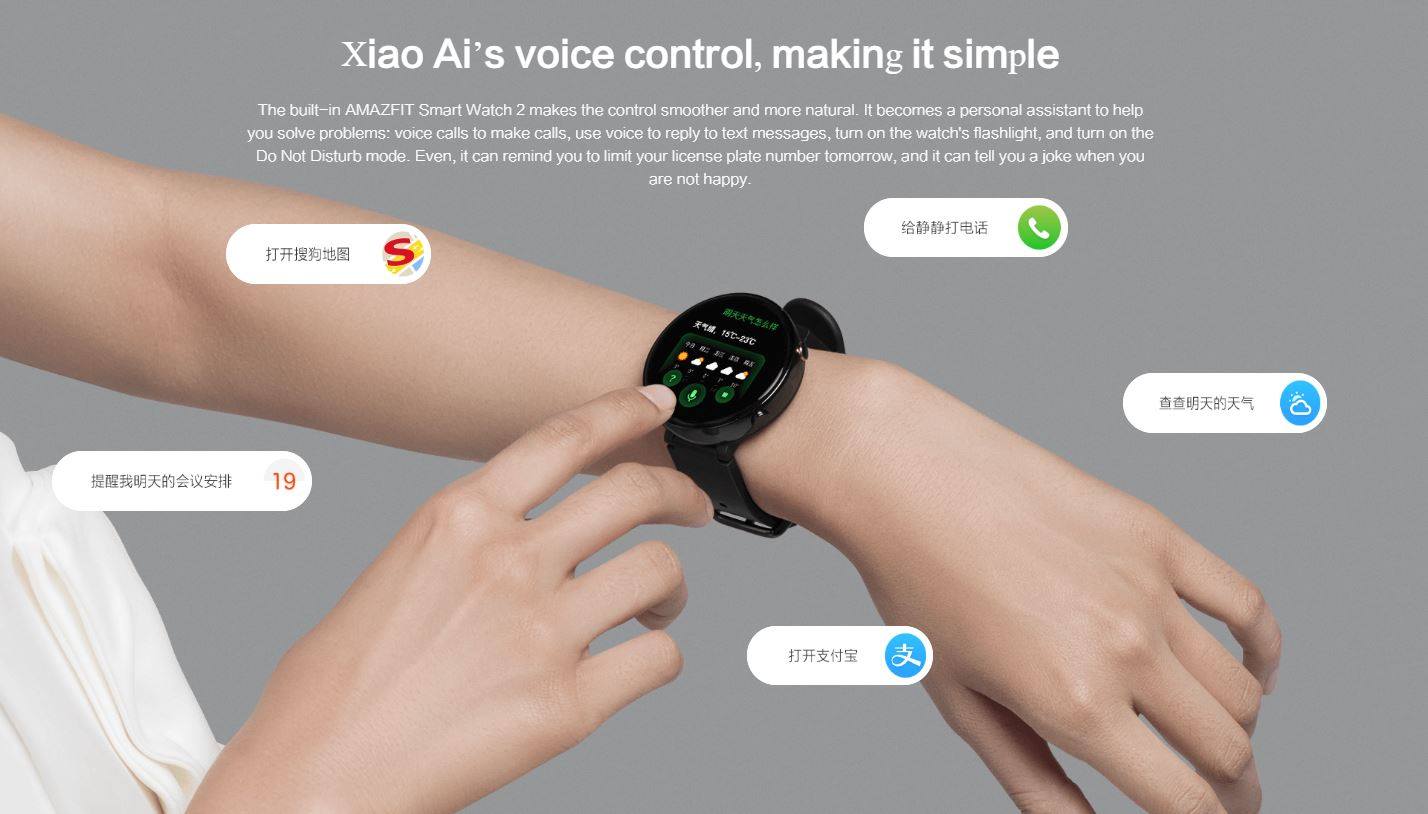 The Verge 2 retails the microphone and speaker found in the original Verge which facilitates phone calling from the watch. The microphone also allows you to use the dictation and Xiao AI feature which allows you to control the watch with your voice. Whether this will be available outside China with a language update remains to be seen.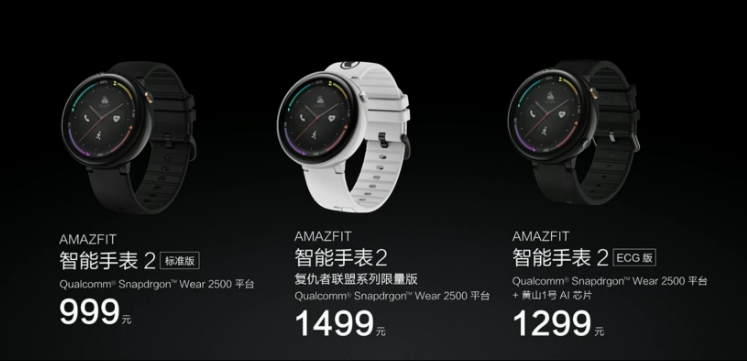 In the body of the watch you'll find a new processor, a Snapdragon Wear 2500, which is not the newest available. A more expensive version of the Verge 2 with a Snapdragon Wear 3000 will also be sold and should give the watch a boost in terms of speed. You'll also find 512GB of RAM and 4GB of internal storage. An NFC version will also be available but only in China.
back to menu ↑
Disappointing Battery
If it all sounds too good to be true then this might be the catch. The Verge 2's battery life is, according to the official specs, just 28 hours on a single full charge. This is a significant downgrade from the 2 or 3 day batter life of the original Verge. Many will be disappointed at this poor battery life but it is not yet clear if this can be extended by turning off features like the e-sim and GPS.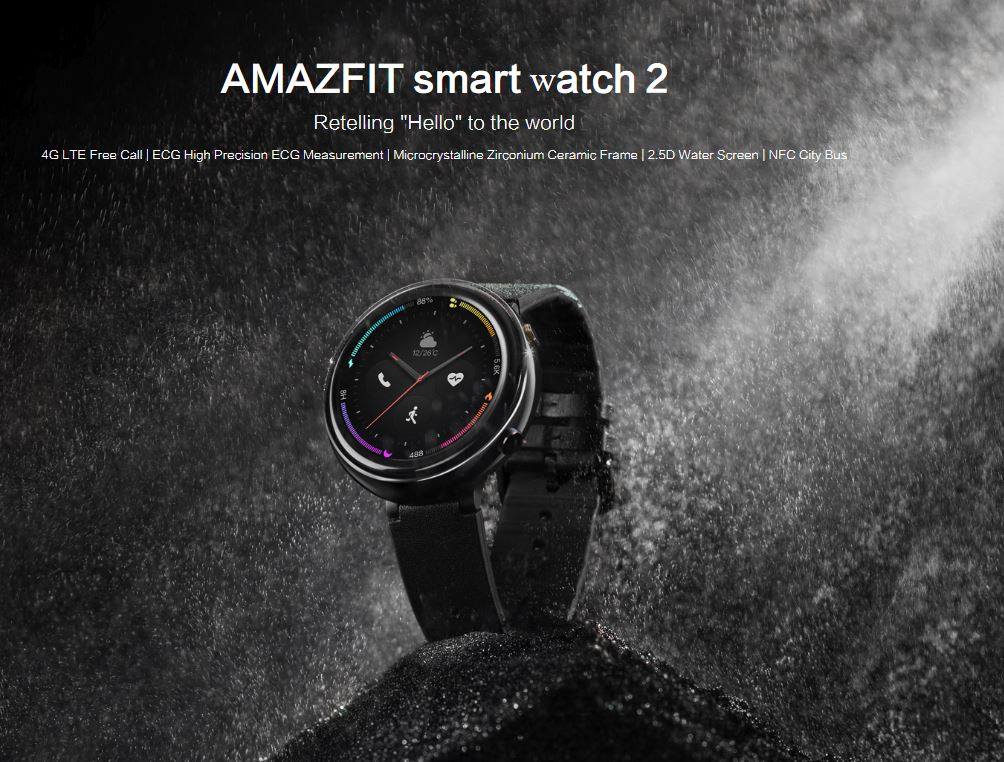 back to menu ↑
Price and Release Date
The Amazfit Verge 2 is available in China now and will sell for the equivalent of $145 for the basic version and $190 for the ECG version. Usually Amazfit products take a month or two to be released globally and usually at a slightly higher price. The Verge 2 still represents one of the cheapest smartwatches to have feature such as ECG and e-sim and could very well be a true alternative to an Apple Watch for people not willing to pay the Apple premium.
Check out my latest video!