Xiaomi is hotting up the flagship smartphone market this summer with a rage of new released. Most interestingly is the Redmi K20 Pro which features some extremely powerful specs for a low price, something that Xiaomi has become renowned for. The Redmi K20 Pro will also been known as the Xiaomi Mi 9T Pro in some markets and represents the new flagship phone in the Xiaomi range. Another recently released phone under the Redmi brand is the Redmi Note 7 Pro which also features some impressive specs for an even lower price. Is it worth paying more for the Redmi K20 Pro or is the Redmi Note 7 pro more than enough phone for most people. In this post I'll be comparing these two phones and by the end you'll know which is best for you.
Redmi K20 Pro (Mi 9T) vs Redmi Note 7 Pro
Specs Table
Specs
Redmi K20 Pro (Mi 9T)
 Redmi Note 7 Pro
Screen Size
6.39 Inch Super AMOLED
6.3 Inch IPS LCD
Screen Resolution
1080 x 2340
1080 x 2340
PPI
403
409
Cameras
48MP + 8MP + 13MP triple rear cameras

20MP front camera

x2 Rear Facing: 48mp & 5mp with depth sensor

1 Front Facing: 13mp

Processor
Snapdragon 855
Snapdragon 675
Connectivity
Wi-Fi, GPS, Bluetooth, Micro-USB, 4G, NFC
Wi-Fi, GPS, Bluetooth, Micro-USB, 4G, NFC
Sensors
Fingerprint sensor, Proximity sensor and Accelerometer, Barometer
Fingerprint (rear-mounted), accelerometer, gyro, proximity, compass
Memory
Up to 256gb Internal (Not Expandable) – Up to 8GB RAM
64/128GB Internal (Expandable)  – Up to 6GB RAM
Battery
 4000 mAh
4000 mAh
Size
156.7 x 74.3 x 8.8 mm
159.2 x 75.2 x 8.1 mm
Price
$375
$350/£300
Unique Features
Camera AI, Pop-out Camera
Camera AI, Image Re-Focus
Where to Buy
Coming Soon
Gearbest.com (Ships to 200 Countries)
back to menu ↑
Design & Screen
There are several key design differences between the Redmi Note 7 Pro and the Redmi K20 Pro. The K20 Pro lacks a notch thanks to its popup selfie camera, an increasingly popular design for companies trying to avoid the notch issue completely. The K20 Pro uses different screen technology compared to the Note 7 Pro, AMOLED vs IPS LCD. Each screen technology has its pro's and cons but essentially the K20 Pro's AMOLED screen is brighter and more vibrant while the Note 7 Pro's LCD has a slightly higher pixel density.
Both phones have an identical resolution and very similar pixel density and despite the lack of a notch the screen to size ratio of the K20 Pro is almost the same as the Note 7 Pro. Overall I find the K20 Pro to have the superior screen thanks to the more vibrant colors but the different isn't huge.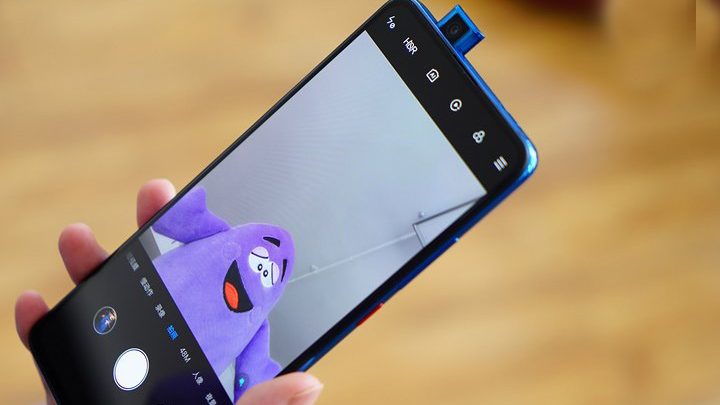 The Redmi Note 7 Pro features a colorful glass back panel with a fingerprint sensor located below two cameras. The materials are high quality, particularly considering the rice of the phone. You'll also find an SD card slow on the side of the phone as well as both a USB C port and headphone jack.
The Redmi K20 Pro (Mi 9T) also features a glass colored back panel and utilises similarly high quality material. There is no fingerprint scanner to be found here as it's located under the display; instead you'll find 3 cameras with varying resolutions. The K20 pro does not feature external storage and therefore has no SD Card slot.
back to menu ↑
Cameras
Both of these phones feature powerful photo taking capabilities. Let's first look at the Redmi Note 7 Pro which features three cameras in total, a single forward facing selfie camera and two main cameras; the main rear cameras are able to shoot 48MP and 5MP resolution respectively. The ability to shoot 48MP resolution is very impressive and allows you to crop into an image without losing much quality.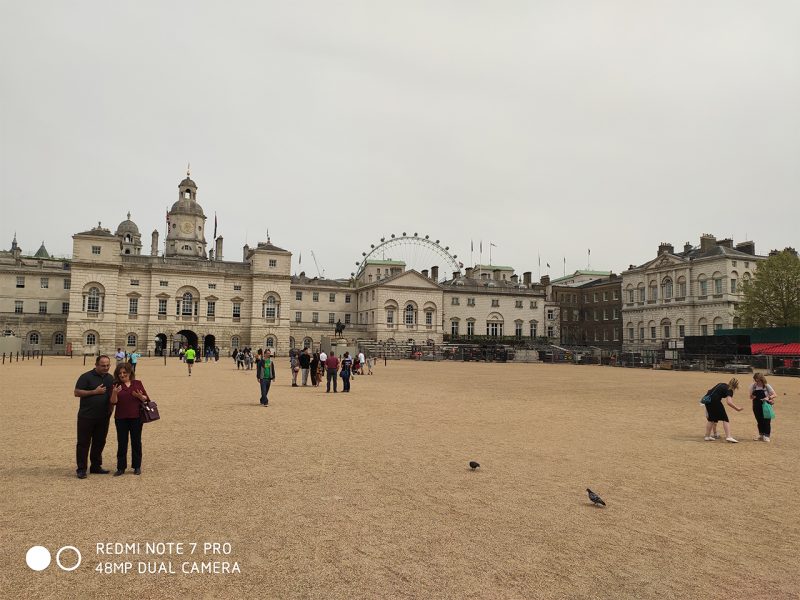 Admittedly this resolution is achieved partly through interpolation rather than a huge sensor, still, the images produced by the Note 7 Pro are sharp and colorful. You'll find HDR mode and depth sensor for creating blurred background. The front facing camera is less impressive but works pretty well for taking selfies.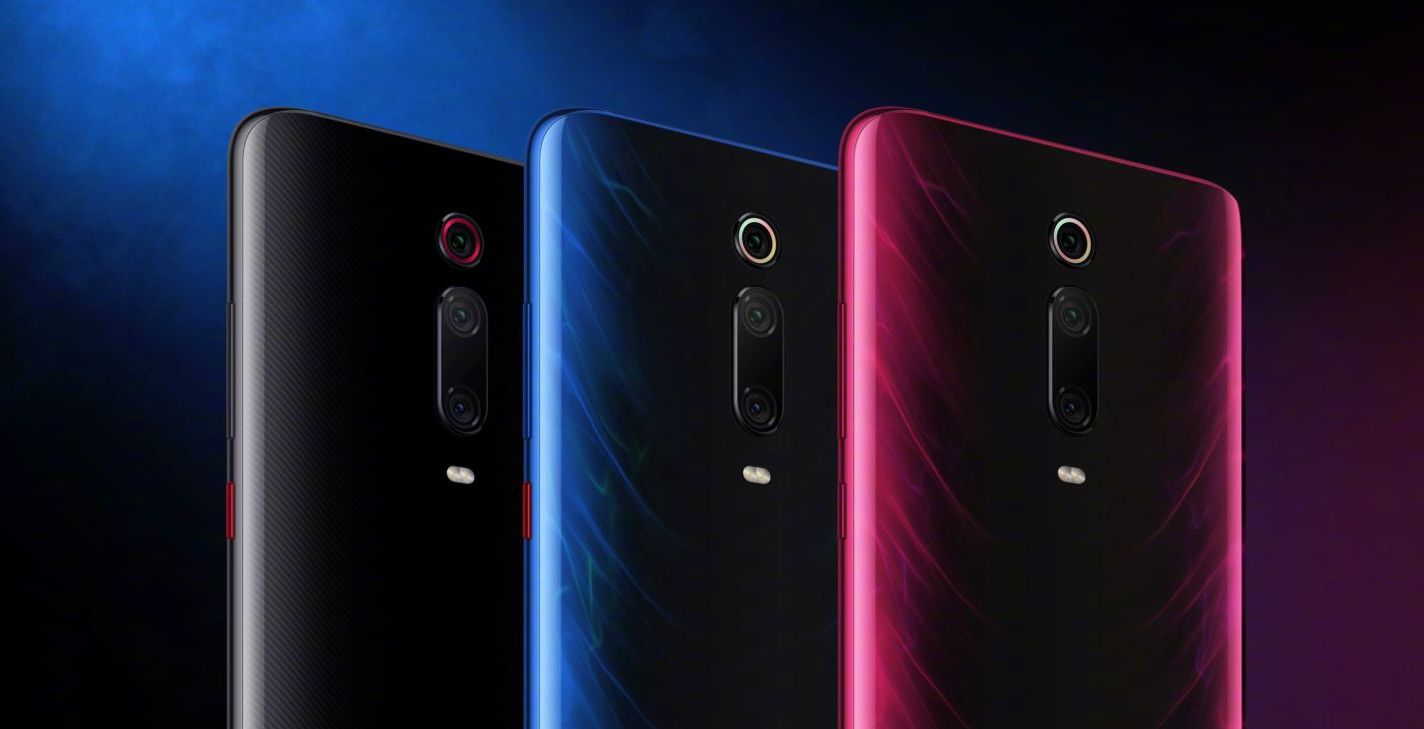 Video capabilities are less advanced but still impressive considering the price of the phone. You'll be able to shoot 4K video at 30fps and HD video at 60fps. Slow motion is also available up to 240fps.
The Redmi K20 Pro is an even bigger photography powerhouse thanks to its 4 cameras, one of which is hidden as a pop-up selfie camera. The 3 main cameras feature 48MP, 8MP and 13Mp resolution sensors respectively. The 48MP camera works the same way as the Redmi Note 7 Pro but the other two have their own capabilities including telephoto, x2 optical zoom and ultrawide wide angle. Video capabilities are also pretty impressive with 4K at 60fps the best setting as well as slow motion 960fps at 1080p. Shooting 4K at 60fps does put the K20 in a different league and means it can compete with some much more expensive phones.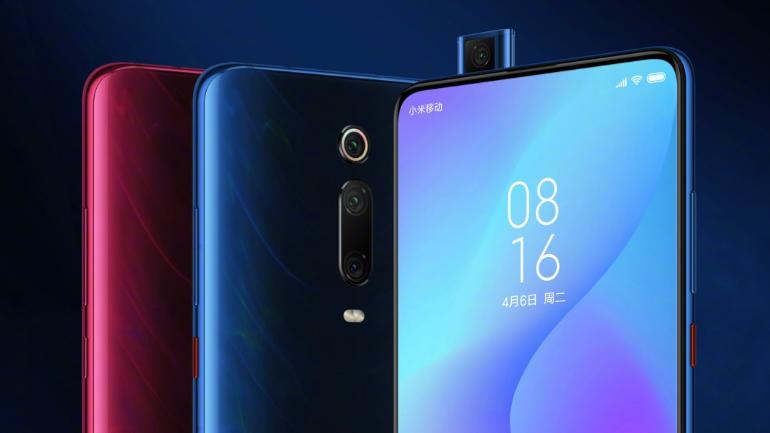 If we need to choose a winner then the K20 Pro cameras are both more advanced as well as numerous, but you'll need to pay for more for them. If you would rather spend less then the Redmi Note 7 Pros cameras are perfectly sufficient for most.
back to menu ↑
Performance and Power
If you are looking for the most powerful phone then the Redmi K20 Pro is the clear winner; it features the latest flagship processor as well as 8GB RAM. The Snapdragon 855 that powers the K20 Pro is a beast that can easily run any game or app out right now. You'll have access to the highest graphical settings on any game, even the most intensive ones like PUBG and Asphalt 9. A huge 8GB of RAM means the K20 Pro should handle multiple apps simultaneously and never lag. This is an almost overpowered phone and the power it yields can compete with much more expensive flagship phones from Samsung and even Apple.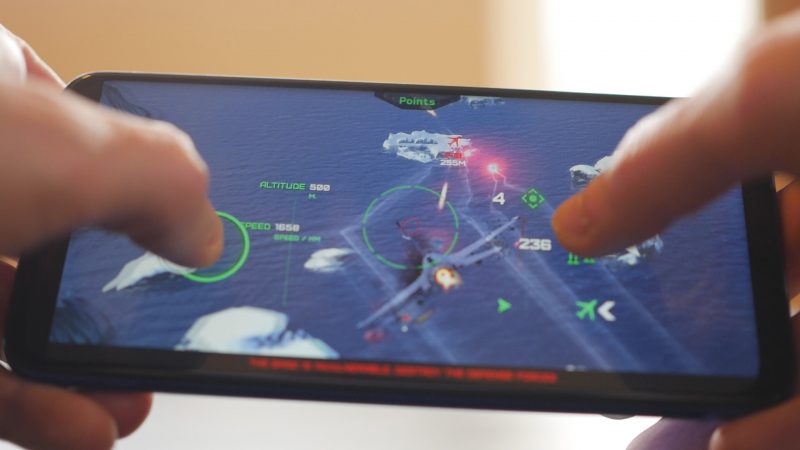 The Note 7 Pro is also a pretty powerful phone, but put up against the K20 pro it cannot compete. While the Note 7 Pro does also use a new processor, it isn't as pwoerful. There's also only 6GB or RAM available, which is still plenty for a phone. In fact I've found the Redmi Note 7 Pro able to run any game or app at the highest graphical settings, however you may find longer loading times and perhaps some lower quality textures in some games.
back to menu ↑
Other
NFC: The Redmi K20 Pro has it, the Note 7 Pro doesn't. I've been waiting for an inexpensive Xiaomi phone to come with NFC and I've finally found it in the K20 pro.
Storage: The K20 Pro comes fitted with an impressive 258GB of internal storage (other options available for lower price), however you won't be able to expand this with an SD card. The Note 7 pro comes with less storage to start with but the ability to expand it.
IR Blaster: One of my favourite features of the Redmi Note 7 Pro is its IR blaster. It allows you to control your TV and other devices from your phone quality and easily. Unfortunately the K20 Pro does not feature an IR blaster.
back to menu ↑
Verdict
There is no doubt that the Redmi K20 Pro (also known as Mi 9T) is the superior phone; it's more powerful, has a better screen and very impressive camera technology. Xiaomi have really outdone themselves with this phone considering the number of advanced features they have packed in. Then again let's not discount the Redmi Note 7 Pro, it's an amazingly good value phone with many of the excellent features I just discussed. If you don't need the absolute best camera technology or the most powerful phone then the Note 7 Pro is a fine choice, but the absolute best value flagship phone out right now has to be the Redmi K20 Pro.
Check out my latest video!