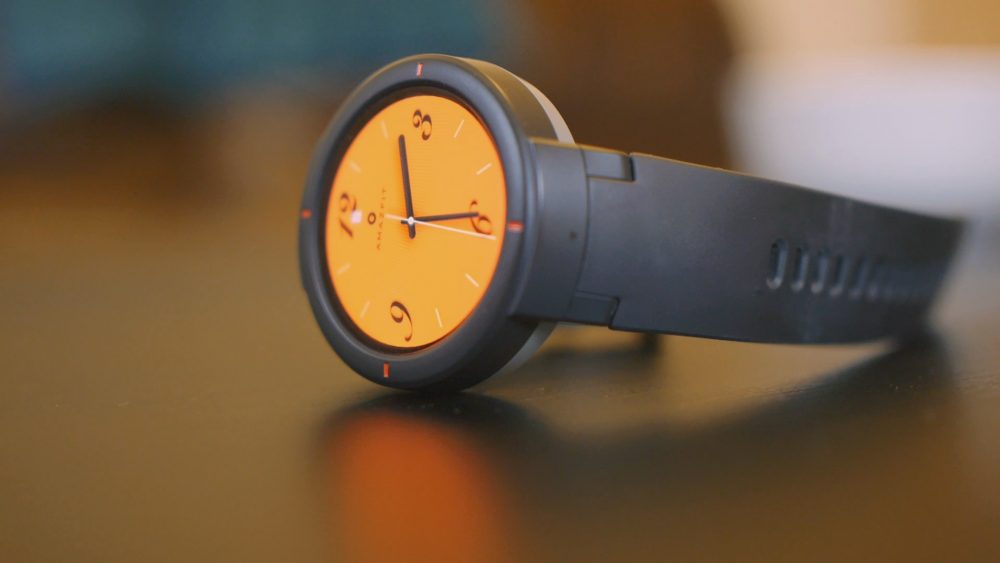 If you are looking for an affordable smartwatch with a colorful, bright screen that can track your health and allow you to take calls from your wrist, then the Amazfit Verge might be for you. Having said that, there are plenty of other smartwatches that can do all of that, so why should you choose the Verge? To answer that question I've been using the Verge for the past month to see exactly what it can do and whether it's worth considering. This review will take a detailed look at the specifications, design and tracking capabilities of the Verge and by the end you should have a good idea if it's the right smartwatch for you.
Amazfit Verge Review
Specs
| Specs | Amazfit Verge |
| --- | --- |
| Screen | 1.3 Inch AMOLED Color Display – 360 x 360 Resolution |
| Microphone | Yes |
| Battery | 5 Days |
| Sensors | Optical sensor, accelerometer, gyroscope, geomagnetic sensor, air pressure sensor, ambient light sensor, wearing detection sensor |
| Tracking | Heart Rate (Advanced), Sleep, Steps, Distance, Calories |
| Connections | Bluetooth, GPS, GLONASS |
| Size | 43mm x 12.6mm |
| Weight | 46g |
| Replaceable Strap | No – 3 color options |
| Waterproof | IP68 |
| Processor + Ram | 1.2GHz Duel Core Processor – 512mb RAM |
| Where to Buy | Gearbest.com (ships to over 100 countries) |
back to menu ↑
Design
The Amazfit Verge is not the best looking smartwatch in the Amazfit range, that accolade goes to the Stratos, however the Verge is rugged, well built and comfortable to wear. If you are someone who doesn't get on with a thicker watch then the size of the Verge may be a problem. While by no means the thickest watch in the world (the Stratos is even thicker!) it's a rather chunky 12.6mm. I have thin wrists and it doesn't bother me, but it will likely stick out under a shirt.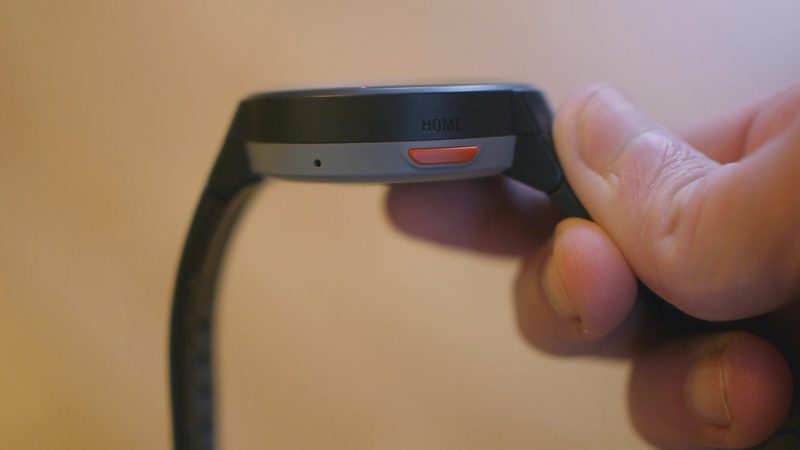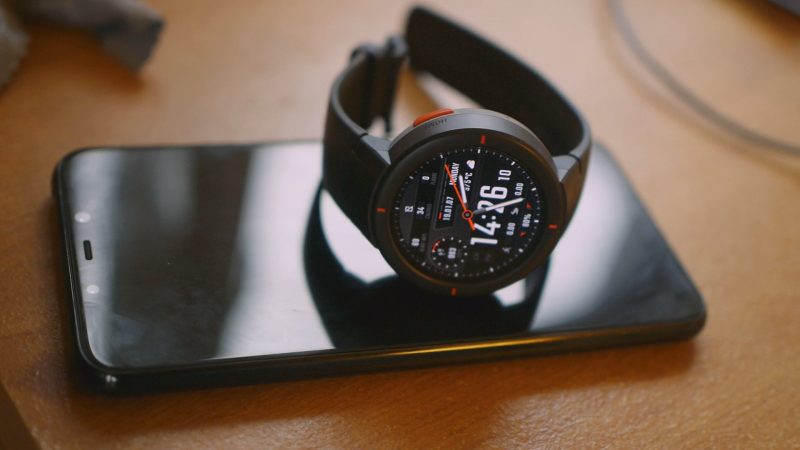 The body of the Verge is mostly plastic, which isn't particularly premium looking but isn't unattractive either. The white version of the Verge looks better in my opinion, whereas my grey device looks rather bland. The strap is a made of a thick rubber which is flexible and durable; again not the most premium looking but it feels like its designed to last. The Verge is clearly not designed to be a fashion statement, but to be an efficient piece of smart tech.
back to menu ↑
Screen
While the body of the Verge doesn't stand out, the screen makes up for it. A circular 1.3 Inch AMOLED display which is bright, colorful and reasonably responsive. Other Amazfit watches have shipped with transflective displays, so the move to AMOLED is a change in their line-up.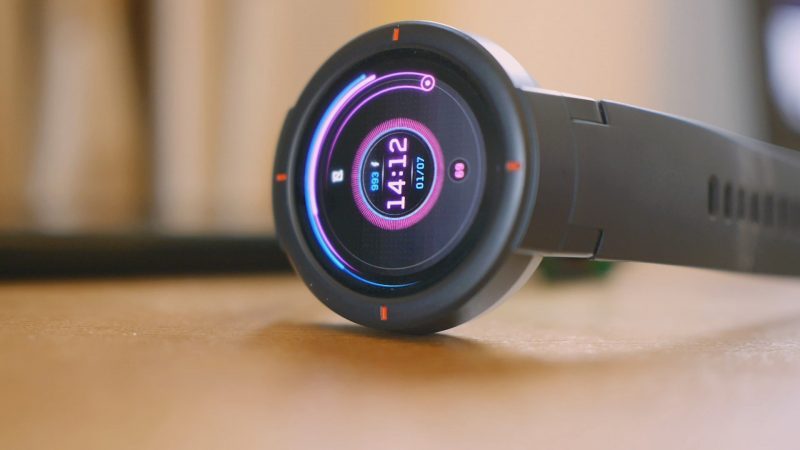 There are positives and negatives to this change of screen technology; the AMOLED display is brighter and can display more vibrant colors, however the transflective display can be on constantly. You'll need to decide which is more important for your every day use.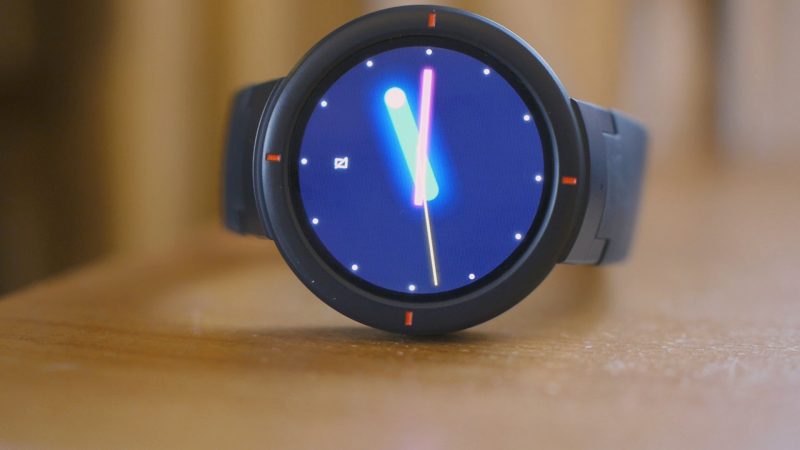 I personally prefer the AMOLED display, mostly due to much more impressive colors and clearer icons. The Verge has a sensor which detects when you move your wrist to view the watch at which point the screen will turn on automatically, so you may not miss an always on display as much as you think.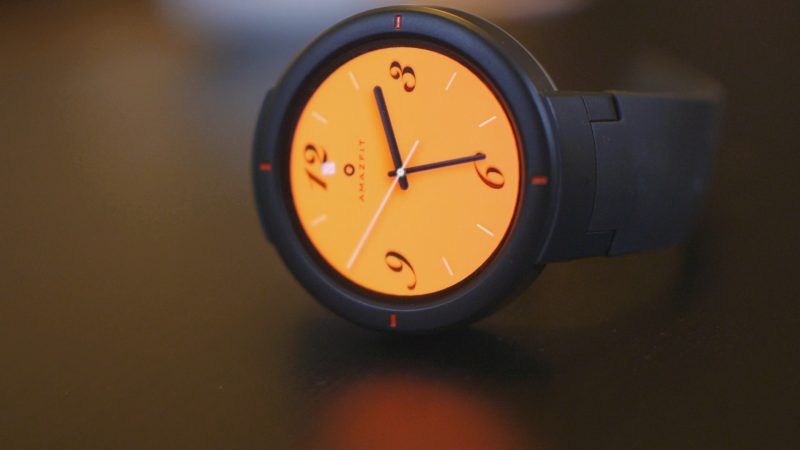 Other advantages of an AMOLED display include higher resolution, deeper blacks and a faster refresh rate, all of which are noticeable on the Verge's excellent screen. You will have to content with a higher battery usage and difficulty viewing in direct sunlight.
The screen on the Verge is certainly one of the best I've seen at this price point, and for me it's one of the highlights of this smartwatch.
back to menu ↑
Tracking
If you want a fitness tracker but a fitbit is looking too pricey, then read on because this is where the Verge shines. With a new and improved heart rate sensor, sleep tracker and accelerometer, you'll be able to measure your overall fitness as well as individual exercises.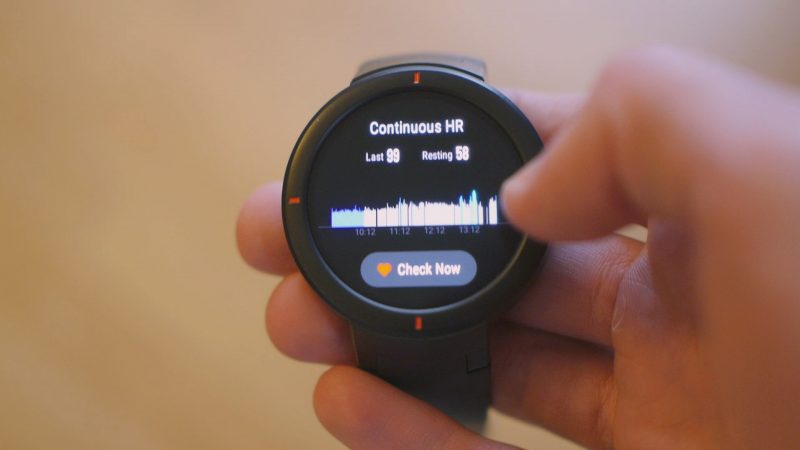 While most smartwatches in this price range can boast of similar tracking capabilities, the Verge comes with updates hardware and more accurate sensors. The heart rate monitor has been upgraded to provide more accurate readouts on a more consistent basis. Iv'e notices how the hear rate tracker on the Verge is active more frequently than my other Amazfit smartwatches and the results do seem to be more accurate.
I've also found the Verge to be a pretty accurate sleep tracker, however its thick size makes it less comfortable to sleep with constantly. Sleep and fitness data is displayed on the watch itself but a more detailed account of your activities will be available on the App once you sync to your phone.

Amazfit Verge Available Now
The Verge is the latest Amazfit smartwatch with upgraded hardware and a new, bright screen.
back to menu ↑
App and Operating System
Like all Amazfit smartwatches the Verge connect to the Mi Fit App which you'll need to download to activate and use the watch. The app is available for both Apple and Android and is exceptionally easy to use. Once you've synced and connected the watch to the app you'll be able to constantly upload fitness data. If you prefer to save battery power you can disconnect and the watch will collect data and upload when you next sync to your phone.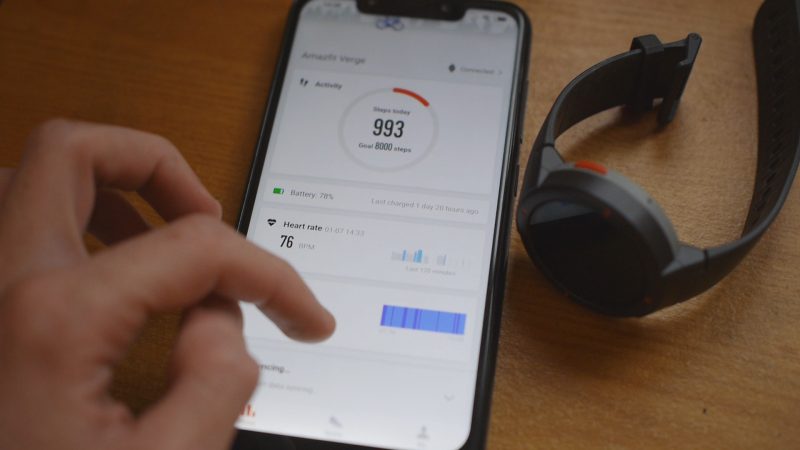 The App displays data in a very easy to view format, with plenty of details allowing you to view your heath and activity over a wide time period. The app will automatically work out your average and resting heart rate as well as your general activity levels, great for a quick overview of your health but maybe not the most advanced fitness app ever made. In the sleep tracking section you'll be able to see your overall sleep time as well as light sleep and deep sleep time.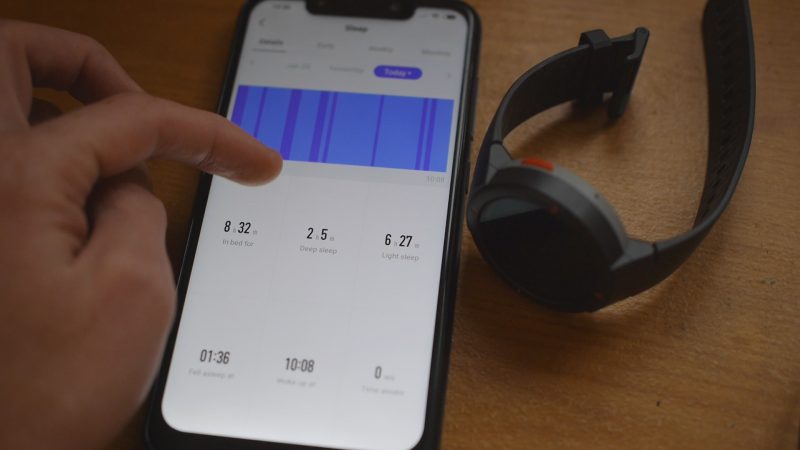 Other tabs include your sports performance which displays all data collected while active. You'll see everything from your heart rate, pace, speed, body state and stride. You can also view a map of your workout with your mileage and calories burned.
The Verge uses Amazfit's own OS and unfortunately this is not compatible with Google Wear, meaning you cannot download apps from that store to your Verge. This might be a deal breaker for some but if you are content with the apps already installed then it might not be a problem. The only App I do miss is Google Maps, as it seems a shame to not use Verge's GPS for mapping.
back to menu ↑
Notifications
The Verge is the best Amazfit watch for delivering notifications from your phone to your wrist. Firstly, the operating system has been changed so that notifications are delivered in a more clear format with less text errors. The brighter screen and higher resolution make reading text easier and the addition of a microphone means you can answer calls directly from the watch.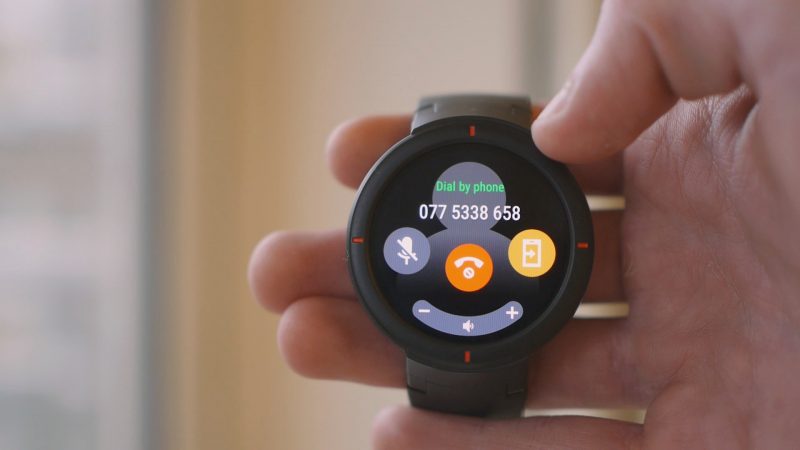 The latter feature is a first for an Amazfit smartwatch and brings the Verge up to spec compared to other modern smartwatches. You can also make calls directly from the watch as long as it is connected to your phone. Bluetooth 4.1 ensures the connection is reliable and that notifications are delivered near instantaneously.
back to menu ↑
Battery Life
Amazfit advertises the Verge as having a battery life of roughly 5 days, which I have found to be accurate. In fact I've managed to make the watch last over a week by keeping it disconnected from my phone. Overall I'm quite impressed with the battery life and it's an improvement over most other Amazfit watches and vastly superior to Apple or Samsung flagship devices.
back to menu ↑
Other Features
Music: You can upload music directly to your Verge and play to a headset via Bluetooth. There is enough memory in the watch for a decent number of songs and the bluetooth connection is stable.
GPS: Featuring both GPS and GLONASS, the Verge is more than capable of tracking your runs, workouts and general location. I found the GPS to be reasonably accurate but not as good as my phone. The English version of the watch doesn't have a native maps app whereas the Chinese version does.
back to menu ↑
Summary
The Verge is a cheaper, lighter version of the Amazfit Stratos and also includes a microphone for answering calls. It's a fully fledged sports watch with excellent tracking capabilities and reliable, if somewhat basic, operating system. On a day to day basis I've found the watch to be comfortable and easy to use. I haven't found a need to use the microphone for making or receiving calls very often, for for those who frequently receive calls it may be invaluable. For under $200 the Verge is a pretty advanced smartwatch with an excellent screen, just don't buy one expecting a huge range of features or as a showpiece.
back to menu ↑
Where to Buy
The Verge is available from Gearbest for the lowest price:
Gearbest.com (ships to over 100 countries)