Are you looking for a smartwatch that lets you un-thether from your phone and take/receive calls?  This post will take you through the best smartwatches that you can use to make voice calls just like a phone.
All of the smartwatches featured have 4G LTE capability which allows you to connect to network services just like a phone. When set up you can use the same number that you use on your phone so all calls and messages will be diverted to your watch.
You'll be able to leave your phone at home and not worry about missing important calls. Some watches require the use of Bluetooth earbuds and some have their own built in microphone and speaker. I'll also take you through the other top features of each watch so you can see if you are getting the full smartwatch experience.
Watch
Features
Rating
Where to Buy
Galaxy Watch 4G

4G LTE Standalone
42 or 46mm Super AMOLED Screen
NFC
4-7 Day Battery Life
GPS & Heart Rate Tracker
Waterproof

Amazon
TicWatch Pro 4G

4G LTE Standalone
Dual FSTN & AMOLED Screen
NFC
2 - 20 Day Battery Life Depending on Screen Usage
GPS & Heart Rate Tracker
Waterproof
Google Wear OS

Amazon
Apple Watch Series 5 LTE

4G LTE Standalone
Always On Retina Display
NFC
1 - 2 Day Battery
GPS & Heart Rate Tracker + ECG
Waterproof
Apple App Store

Amazon
Kospet Prime

4G LTE Standalone
1.6 Inch IPS LCD
2-3 Day Battery
GPS & Heart Rate Tracker
Waterproof
Full Android OS

Amazon
Amazfit Nexo

4G LTE Standalone eSIM
1.39 Inch AMOLED Screen
2-3 Day Battery
GPS & Heart Rate Tracker
Waterproof
Standalone Smartwatches 2020
Galaxy Watch 4G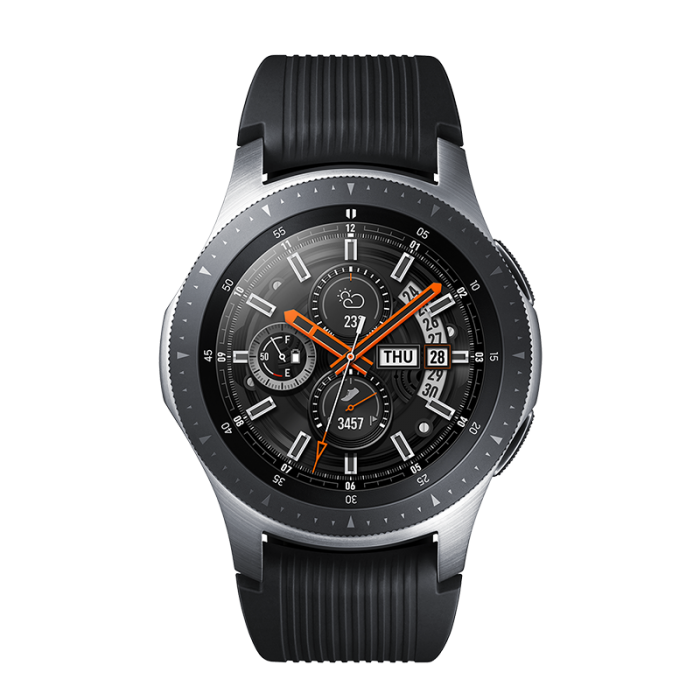 The most advanced smartwatch Samsung has ever produced. The Galaxy Watch 4G is the first and only Samsung smartwatch that offers 4G connectivity allowing you to take calls independent of your phone.
The beautifully designed device allows you to use the same number and data plan as your phone to take and receive calls, messages and download apps. Like all the watches in this post, the Galaxy Watch includes a speaker and microphone for managing phone calls straight from your wrist. Users have noted that the speakers are very high quality, however you may find it more user friendly to connect some wireless earbuds.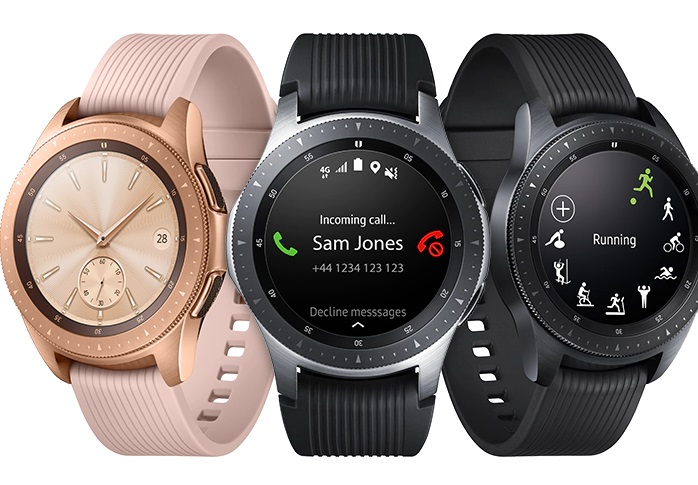 The watch features a super clear AMOLED display and uses high quality materials in its construction. The Galaxy series of smartwatches is considered one of the top smartwatch brands and it's easy to see why, with Samsung's own OS providing dozens of apps and tracking features. NFC is also available for quick payments.
An Acclerometer, GPS & PPG heart rate monitor will allow you to track workouts and your general health. The watch has 40 built in exercises modes to get you started. The smooth user experience, beautiful design and solid hardware makes the Galaxy watch a top contender if you are content with using earbuds to take and receive calls.
Check Price on Amazon
back to menu ↑
Ticwatch Pro 4G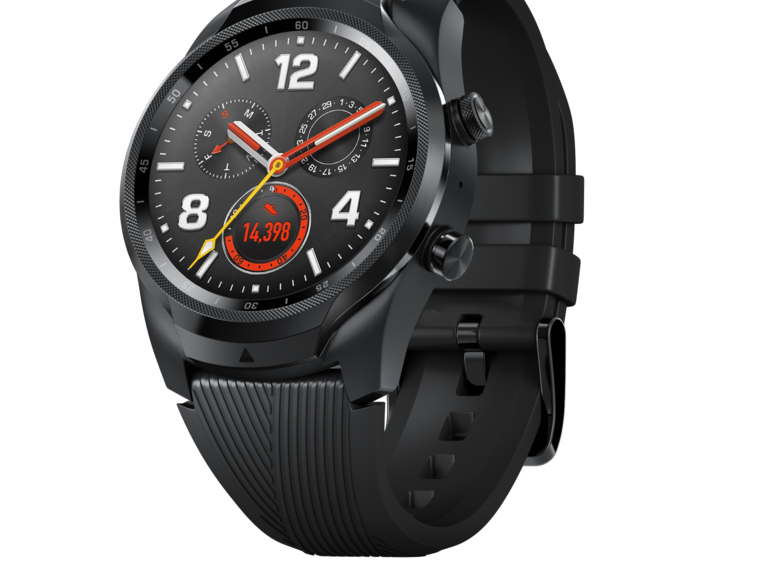 While the TicWatch brand may not be quite as well known as the likes of Apple and Samsung it's still a big player in the smartwatch space. The Ticwatch Pro 4G is the LTE version of their most popular device and allows for number sharing.
A unique features of the TicWatch 4G is the dual screen set-up which allows you to choose between smart mode and a more basic mode. The basic screen will consume far less power but still display some key information. Smart mode gives you full access to all of the devices features but cuts the batter life to just a few days.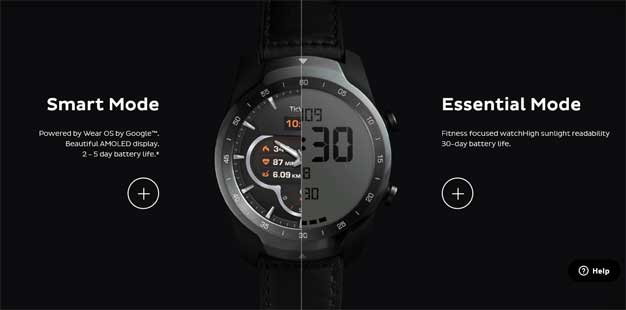 For tracking the TicWatch has an accelerometer, barometer, heart rate monitor and GPS. There's plenty of sports and health apps which use these sensors to track fitness, workouts and health.
This is one of the only 4G enabled smartwatches to use Googles Wear OS, the official smartwatch operating system from Google. This gives the Ticwatch 4G access to dozens of apps designed especially for smartwatches.
Check Price on Amazon
back to menu ↑
Kospet Prime
If you want the closest thing to a smartphone on your wrist then the Kospet Prime is for you. This beast of a smartwatch features full 4G LTE connectivity thanks to a Micro-Sim tray on the read of the watch. You can use an entierly different number for your Kospet should you choose to.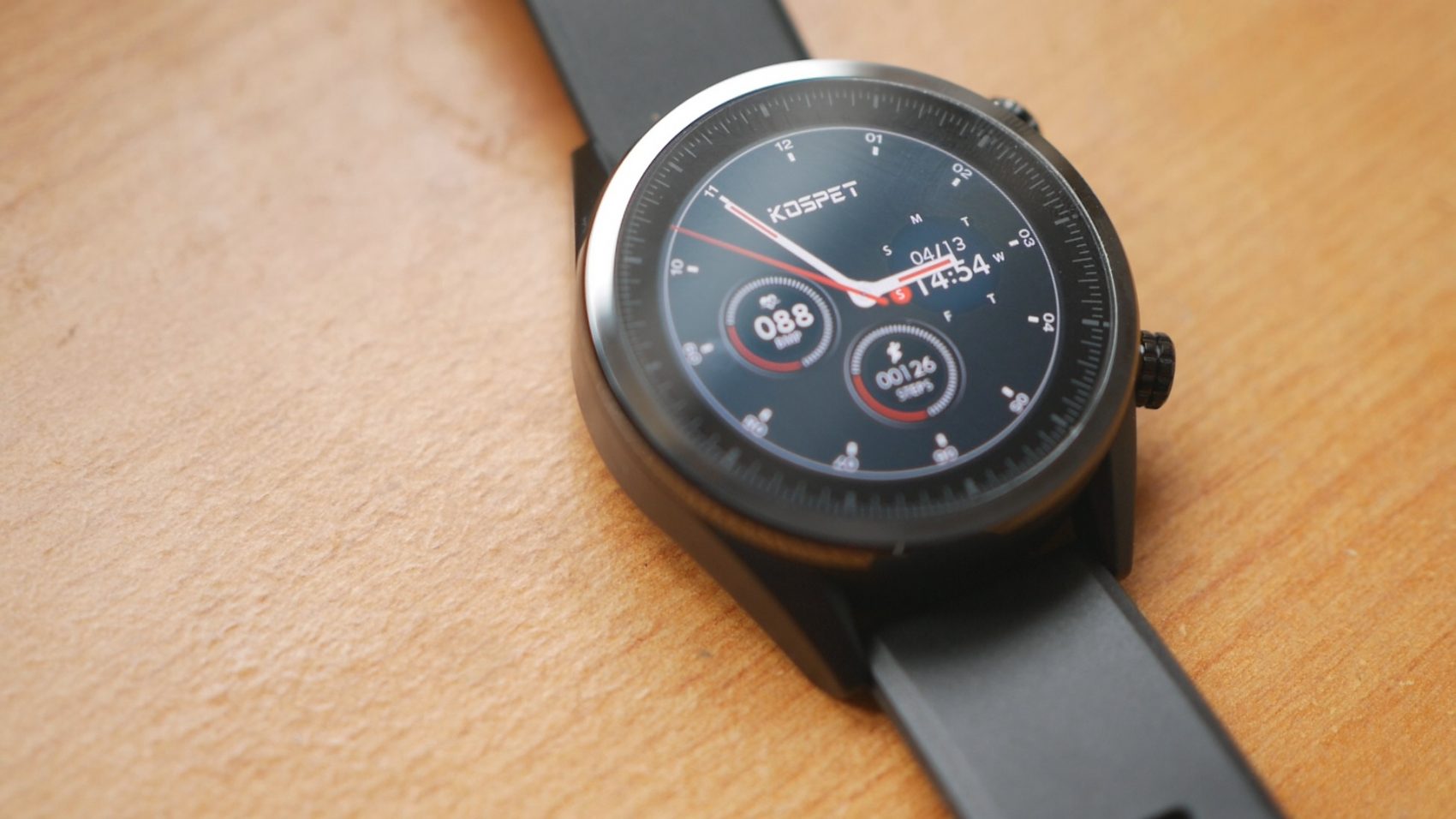 The watch also features the full version of Android, so you'll be able to download pretty much any app in the Play Store. You'll also find two cameras for video calling and QR Code scanning.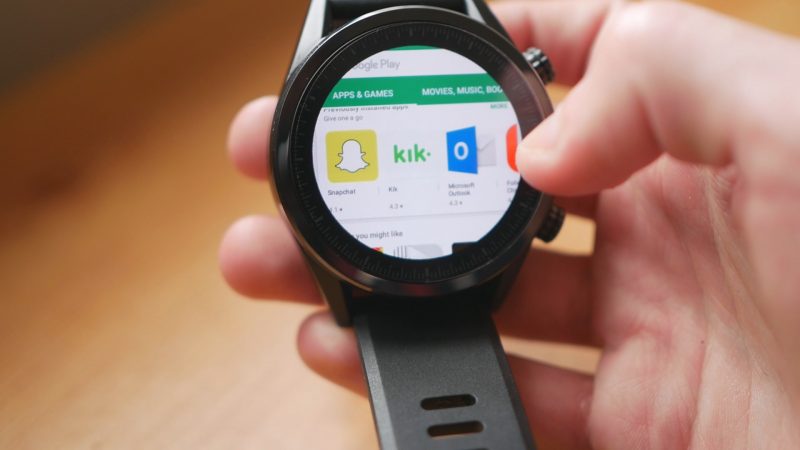 For tracking you'll find a heart rate monitor, GPS and acceleromter. All of this tech makes for a pretty bulky watch and the battery will struggle to last more than two days. If you want to fully un-tether yourself from your phone then the Kospet offers all you need to do that.
Check Price on Amazon
back to menu ↑
Apple Watch Series 5 LTE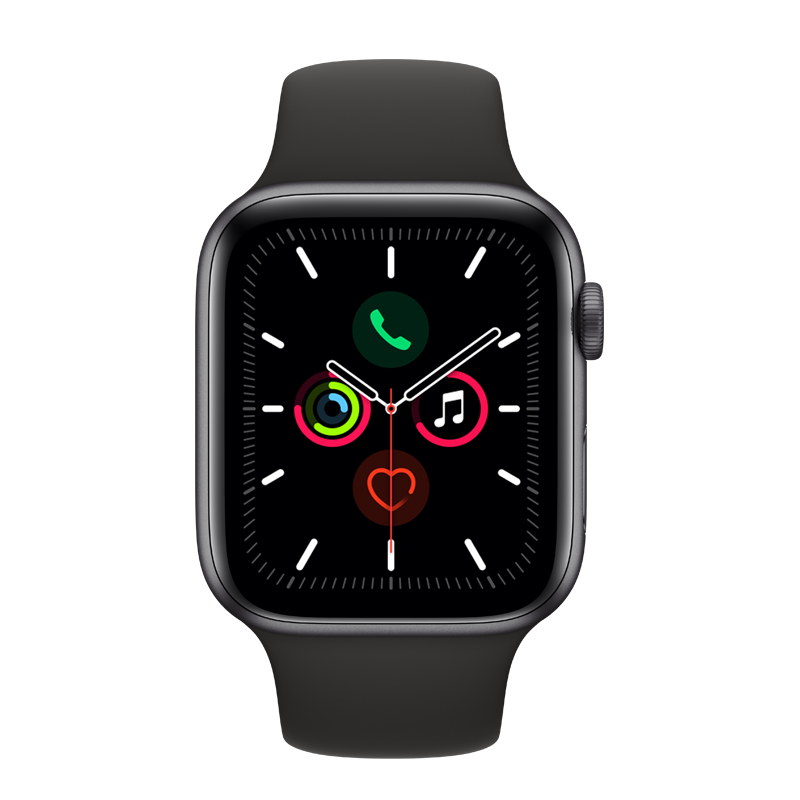 Of course we have to mention the Apple Watch Series 5 which has an option for LTE connectivity. Unsurprisingly this is the most expensive option for phone-less calling on your smartwatch but is also the most popular.
The most advanced Apple smartwatch ever allows you to manage calls and messages from your wrist without the need for your iPhone. The speaker provides crisp sound and the microphone detects voice commands flawlessly. The watch also features an advanced heart rate monitor with ECG functionality. Apple has the best collection of smartwatch apps as well as a super slick design with an incredibly sharp screen.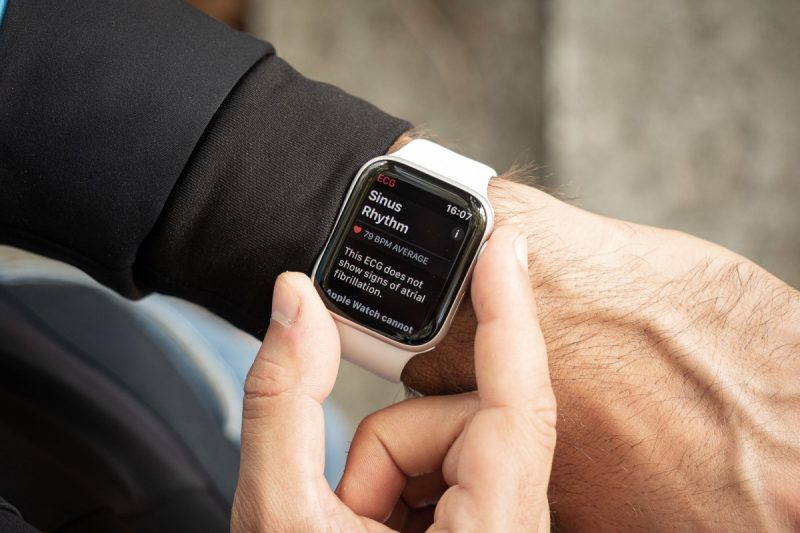 If budget is not an issue and you already have an iPhone, then the Apple watch is an amazing piece of technology to have on your wrist.
Check Price on Amazon
back to menu ↑
Amazfit Nexo
I'm a big fan of Amazfit smartwatches thanks to their great value for money and the Amazfit Nexo is no exception. The Nexo is the first and only Amazfit smartwatch to feature 4g LTE connectivity as well as a speaker and microphone.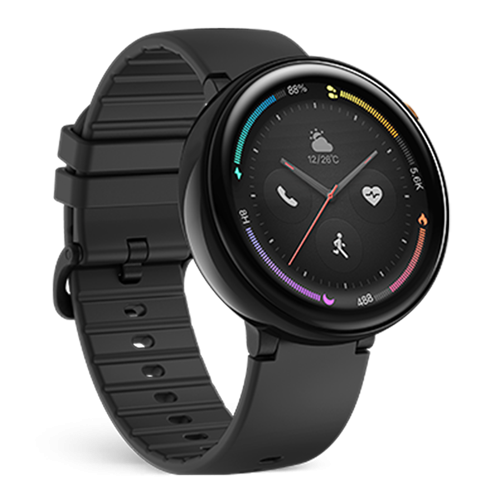 The watch features a bright, high resolution AMOLED display as well as a PPG heart rate tracker, GPS and accelerometer. Build in fitness modes will let you track health metrics. The Amazfit Nexo has no access to an app store so you are not able to expand functionality. This keeps the price of the Nexo down while still providing pretty much everything you need from a smartwatch.