Just because you have an iPhone doesn't necessarily mean you want one of the most expensive smartwatches on the market, the Apple Watch. There are many cheaper smartwatches to choose from, many of which can match or even beat the Apple Watch in terms of specifications. I'm always keen to find a bargain so I've hunted down the best value smartwatches that work flawlessly with iPhone's. All the watches listed are able to track your fitness, heart rate and display messages and notifications from your phone.
 Cheap Smartwatches for iPhone's
Amazfit Verge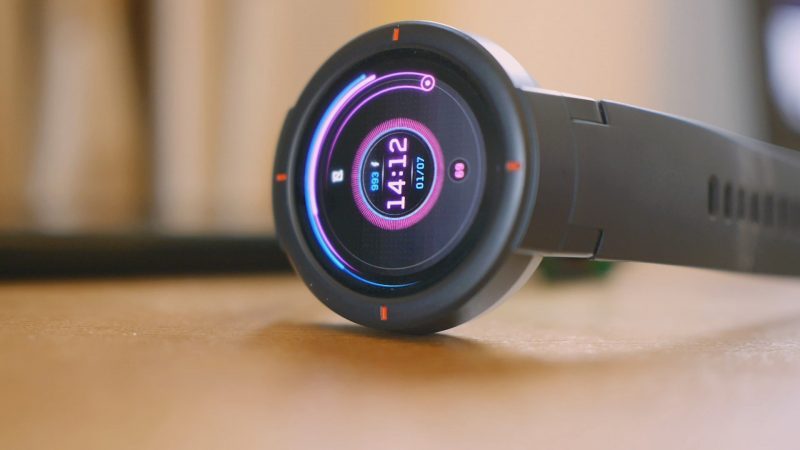 The Amazfit Verge is the latest edition in Amazfit's impressive lineup of cheaper smartwatches. In this case cheap doesn't equal bad as the Verge features a whole host of advanced technology. It has an upgraded continuous heart rate monitor, GPS, GLONASS, microphone, speaker, Gyroscope and a ultra clear AMOLED screen. The Verge make for both an excellent companion to your phone and an advanced fitness tracker. You'll also find that the
The downside to the Verge is the plastic body which doesn't scream premium quality and the fact that there are less apps available than on other smartwatches. Still, this is a sub $200 smartwatch with almost as many features as watches twice its price. It's a bargain for sure and works perfectly with iPhone's.
PROS:
High Quality Screen
Advanced Heart Rate Monitor
Under $200
Excellent Fitness Tracking
Microphone for Taking Calls
Decent Battery Life
CONS:
Quite Thick
Plastic Body
Limited Selection of Apps
Check Price on Amazon
back to menu ↑
Garmin Vivoactive 3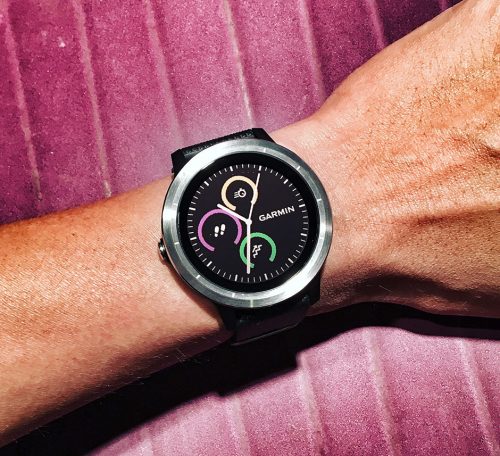 If you are looking for a sports and fitness orientated smartwatch then the Garmin Vivoactive 3 could be for you. The device has become one of the most popular smartwatches around and has recently received a big price cut. The Garmin App is available on iPhone and users reported no compatibility issues. The Vivoactive 3 is one fo the best watches for tracking fitness thanks to its heart rate monitor and excellent software. It can detect your fitness age, VO2 max as well as your stress levels and general all day fitness.
The inclusion of GPS and the fact that it's waterproof for swimming means that the Vivoactive 3 is ready to be used to track almost any activity. You'll have access to several popular apps including Uber, Whatsapp and Accuweather, but no access to the full app store.
At one point I would have said that the watch is too expensive, but with the latest price cut it's actually a really great deal!
PROS:
Waterproof
Excellent Software
Many Fitness Tracking Options
Recent Price Cut
8 Day Battery Life
Check Price on Amazon
back to menu ↑
Fitbit Versa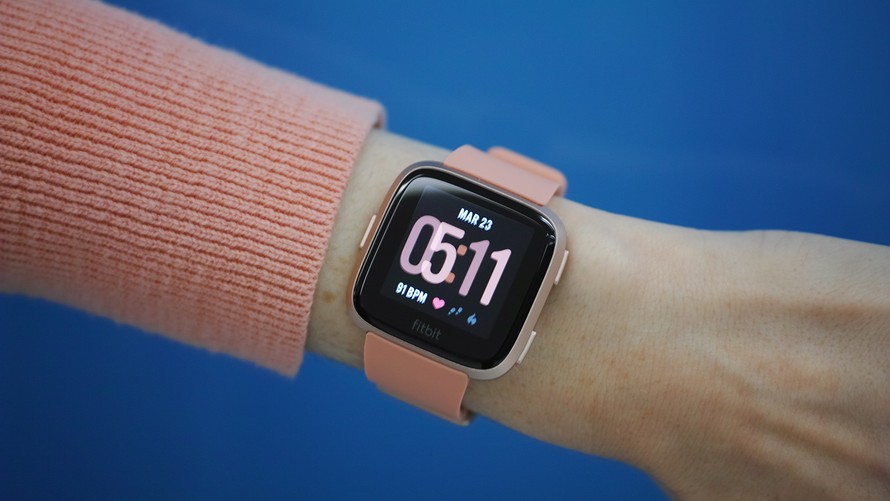 The Fitbit Versa looks and feels like a mini Apple Watch but is a hell of a lot cheaper; and with over 5000 Amazon reviews, it's proven to be a popular alternative. The Versa isn't the most feature packed smartwatch and doesn't come with a microphone or its own GPS. What it does come with it Fitbits amazing fitness tracking software as well as on creen workouts that coach you through your fitness routines.
Fitbit is by and large a health company and the Versa is one of the most affordable ways to get access to the amazing software that they have developed to help you stay healthy. The watch does come with a heart rate monitor as well as a step counter; it's also waterproof to 50 metres and therefore perfect for swimmers.
Fitbit probably has the best app of any smartwatch company and it looks great when paired with an iPhone. Graphs and data are displayed in an easy to read but interesting format and the longer you wear the watch the more data it collects. The Versa is on the most expensive side considering it lacks some features but it makes upfor it with excellent software.
PROS:
Excellent Software
Small and Light
Heart Rate Monitor
Waterproof
CONS:
No Microphone or GPS
Limited Selection of Apps
Check Price on Amazon
back to menu ↑
Amazfit Bip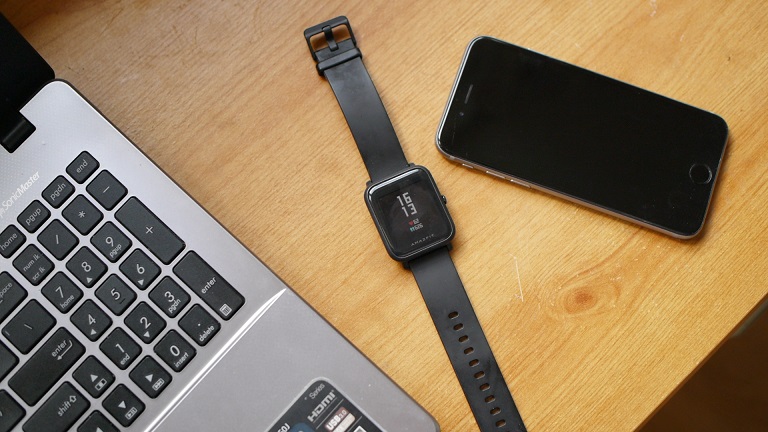 The Amazfit Bip caused a big stir when it was first released and is generally considered the best smartwatch for its price. At under $100 the Bip packs in GPS, color touch screen, a heart rate monitor, Accelerometer and step counter. This is the only watch under $100 that has this line-up of features and it makes the Bip the bargain of the decade! Whats most impressive is that a single charge will last up to 6 weeks, SIX WEEKS!
Amazfit also have an excellent App which collects all your data and displays it in graphs and figures, you can even compare yourself to other users in your area should you wish. Check the App store for the latest version and pair it with your Bip to ensure it collects your data. I use my Bip all the time as its both small, comfortable, displays messages and calls and also tracks my fitness. If you are looking for the absolute best deal then this is the watch to get.
PROS:
Extremely Cheap
GPS and Heart Rate Monitor
Small and Light
6 Week Battery Life
CONS:
Basic Screen
No Extra Apps
No Microphone
Check Price on Amazon
back to menu ↑
Apple Watch Series 3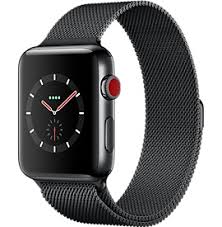 I was going to avoid mentioning any Apple products in this post, not because I don't like them but I did want to give you guys an alternative selection. Still, I couldn't hope noticing that the Apple Watch Series 3 has received a price cut which for some retailers brings it under $200. It's no longer the best or newest Apple Watch but I think it has all the features and functionality most people want.
It goes without saying that the Apple Watch will work best with Apple Phones, however there are some downsides .I do sitll think the price of the watch is pretty high when you can get the same features for less and the battery life on this watch is abysmal (you'll probably need to charge every day). The advantage is that you get full access to the Apple Watch app store with hundreds of apps specifically designed for this watch. The screen is also excellent and so is the operating system.
Maybe I've tempted you away from Apple with these other options, but if not the Series 3 version of the Apple Watch is probably your best bet right now.
PROS:
Excellent Screen
Lots of Apps
Great Software
Heart Rate Monitor
CONS:
Expensive
Poor Battery Life
Check Price on Amazon
See Also: My Smartwatch Reviews
Check out my latest video!