The Kospet Hope 4G is one of the most powerful smartwatches out right now. It comes packed with 3GB of RAM,  a quad core processor and the full android operating system. This watch is as close to a phone of your wrist as you can get thanks to its 4G connection which allows you to take calls and messages anywhere. In this review I'll be showing you everything you need to know about the Kospet Hope 4G and whether its worth buying.
Kospet Hope 4G Review
Kospet Hope 4G
A super powerful smartwatch with the full android operating system. But is it too big to be useful?
PROS
Very Powerful
Access to All Android Apps
Bright, Sharp Screen
Excellent Heart Rate Monitor
Lots of Internal Memory
CONS
Very Thick
Some Apps Not Optimised for Round Screen
Average Battery Life
Available From Gearbest.com
Specs
Specs
Kospet Hope 4G
Screen Type
AMOLED
Screen Size
1.39″
Resolution
400 x 400
CPU
Quadcore 1.3Ghz
RAM
3GB
Storage
32GB
Cameras
8MP x1
Connectivity
GPS, 4G, Bluetooth
Body Material
Metal + Ceramic
Tracking Features
Heart Rate Monitor, Accelerometer Proximity Sensor
Size
49mm X 17.5mm
Price
$170
Where to Buy
Gearbest.com
back to menu ↑
Design
The Kospet Hope 4G looks great thanks to its large, bright AMOLED screen and premium materials. I often find the off-brand Chinese watches use cheaper plastic materials to keep costs low, however the Kospet looks far more expensive then it is thanks to its use of ceramic and metal for the body of the device.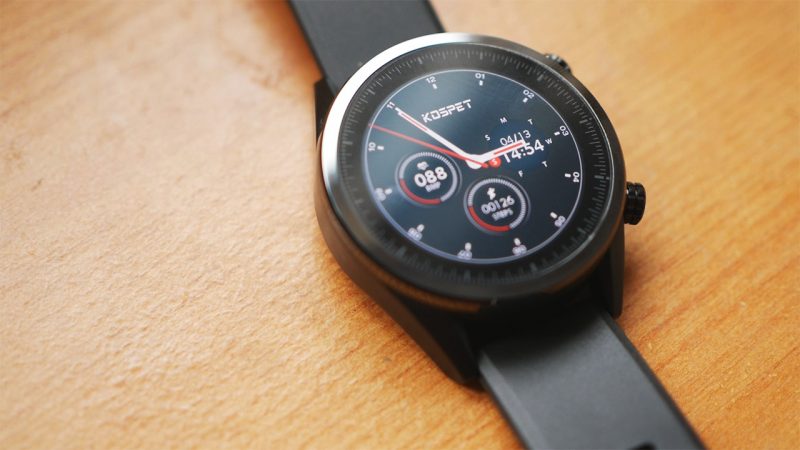 The AMOLED screen has a pretty high resolution at 400 x 400 and can therefore display crisp icons and images. The full touch screen works great but you'll also have a few manual controls if touch isn't an option (cold weather gloves for example).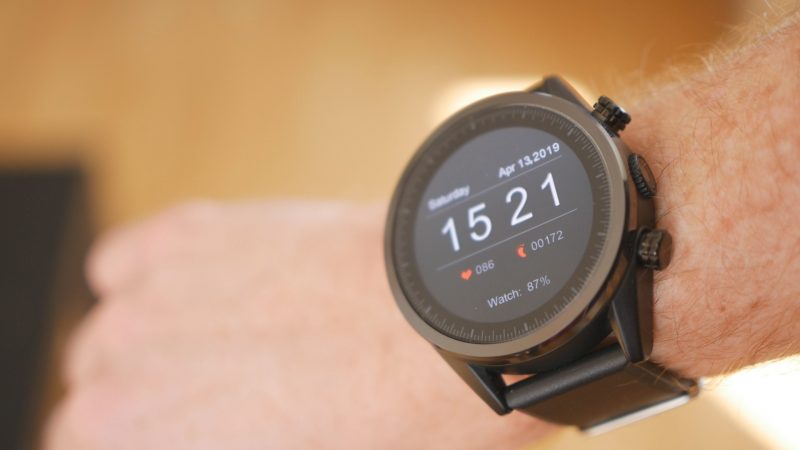 On the rear of the watch you'll find the heart rate monitor and a door to place your Nano Sim Card should you with to use the 4G connection. You'l also find a camera on the side of the watch, more on that later.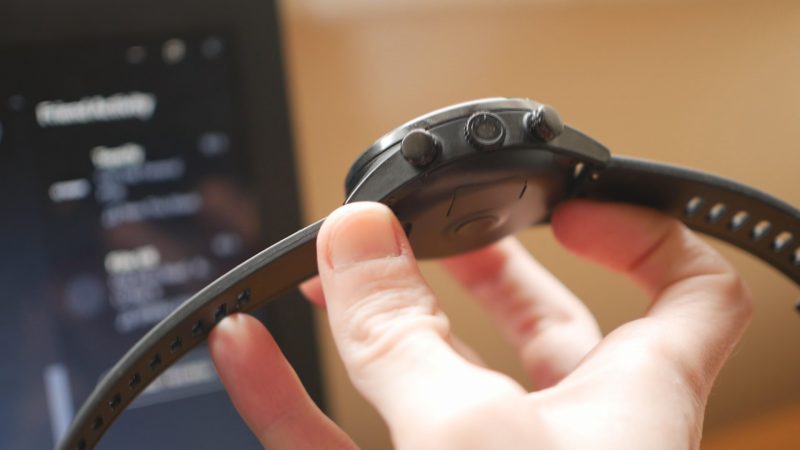 The one major issue I have with the design of the Kospet Hope is how thick it is. At 17.5mm thick this watch is more than chunky; so if you prefer a thinner watch then the Kospet Hope isn't for you. I personally found it too big for my taste, but people who don't mind a large watch won't be put off.
back to menu ↑
Functionality
The reason the watch is so thick is because it's pretty much condensed an entire phone into the form factor of a watch. Seriously, this watch can do pretty much anything an android phone can do. You have full access to the Android Play Store to download pretty much any app you want, you have an 8MP camera, Heart Rate Monitor, GPS, 4G, Accelerometer. All of this adds up to a device that has a huge amount of functionality.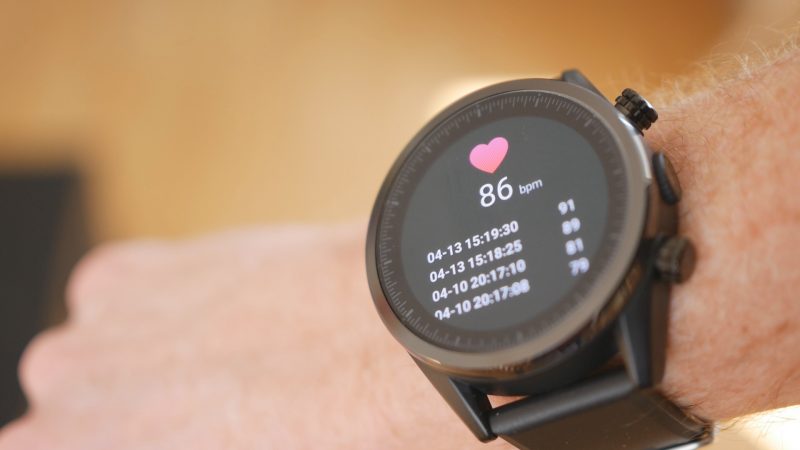 The Heart Rate Monitor is one of the best I've used. Once it gets going it can continuously track your heart rate every few seconds, whereas many other watches only do so ever 20 or 30 seconds. I've found the accuracy of the heart rate monitor to be pretty good, even when resting.
One of the things that makes the Kospet Hope unique is its ability to connect to 4G towers and act just as a phone does in terms of receiving calls, messages and data. While this feature works just as well as on a phone, depending on your carrier it may end up costing you more on your plan. Many carriers consider a smartwatch as extra device and will charge you more for using it as a 4G device. If you don't want to incur this extra cost then you can always keep your watch tethered to your phone via bluetooth, which will still allow you to receive calls and messages as well as reply back.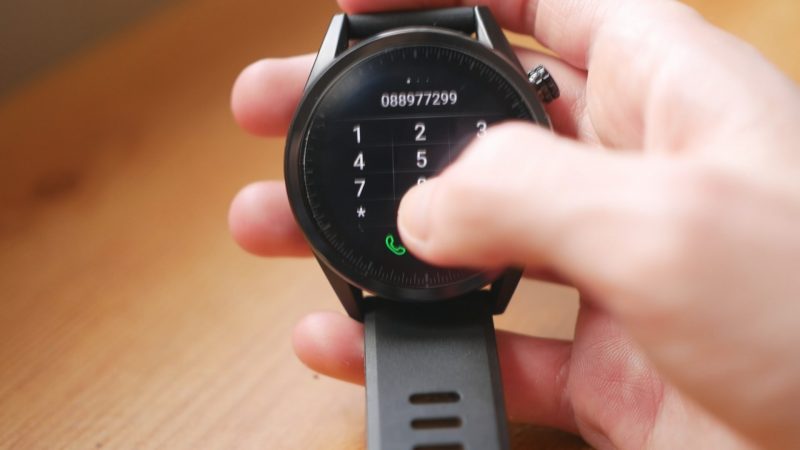 One thing that I cannot fault this watch for is speed, in fact it's probably the quickest and most responsive smartwatch I've ever owned. The 3GB of RAM and Quad Core processor is almost overkill for a watch, but it results in super fast loading times for pretty much all apps.
back to menu ↑
Fitness Tracking
If you are looking for a fitness tracker as well as a fully fledged smartwatch then the Hope has got you covered. With a heart rate monitor, accelerometer and GPS the watch can track your fitness both on a continuous basis and while you undertake specific sports. The watch has a list of pre-determined activities which you can choose to track or you can just leave it to monitor your daily activities.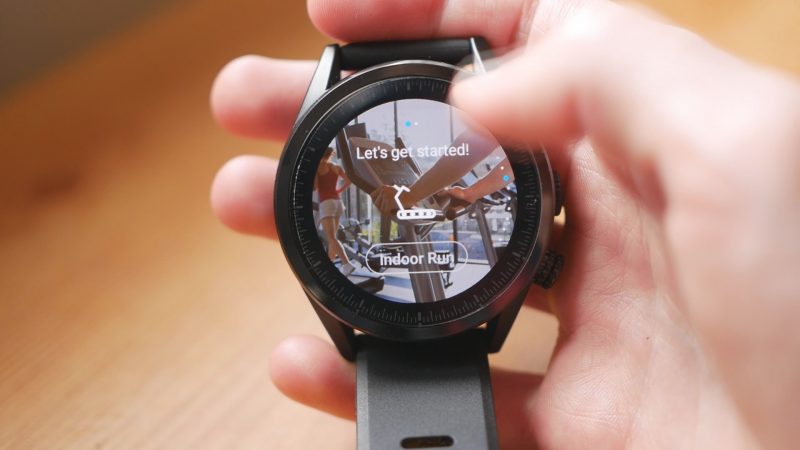 You can view your data on the watch itself along with weekly trends. You;ll find everything from your average heart rate to how many steps you've taken as well as your pace, speed etc. While the Kospet can't compete with full fitness tracking watches it has enough tracking features to satisfy most people.
back to menu ↑
Software
Using the full Android operating system on a watch has some pro's and cons. You can download apps from the Play Store the same way as you would on a phone, for example I downloaded Snapchat, Spotify and a racing game and they all worked just fine.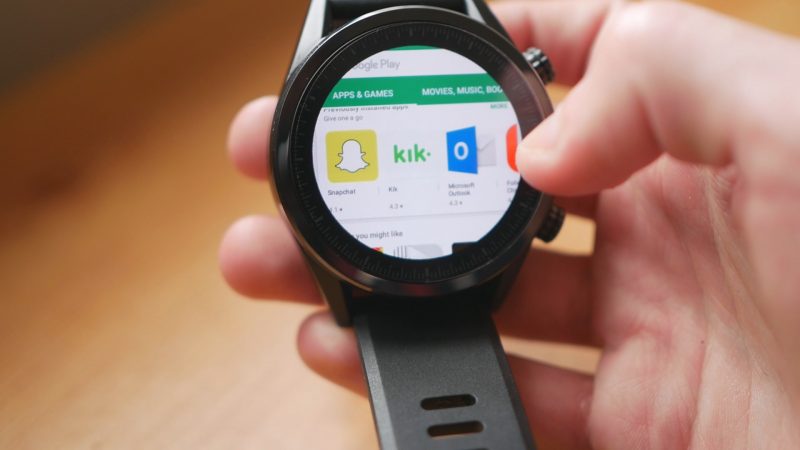 The down side is that the full version of Android was not designed to be used on a small circular screen. Some apps will be unusable as most of the controls will not be available, so keep that in mind. Others will be fine and you'll just have to experiment.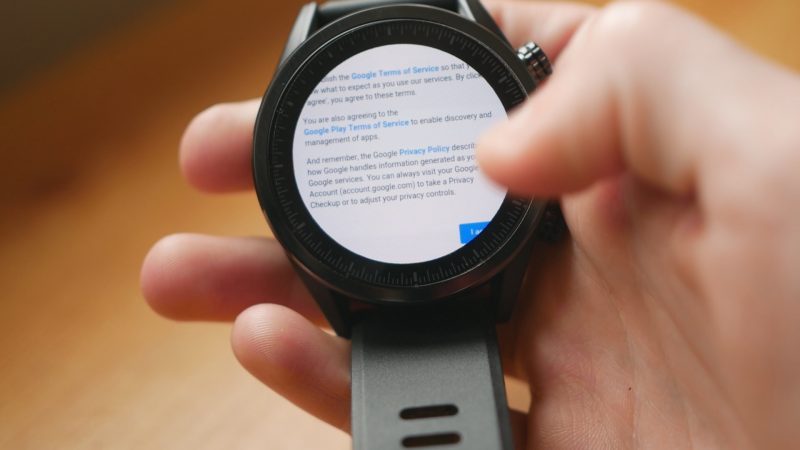 The menu system and other dedicated apps pre-installed on the watch have been optimised to be used on the round screen so you won't face the same issues with most of the apps on the watch.
back to menu ↑
Other Features
Battery Life: You can expect the Kospet Hope to last for about a day and a half on a full charge. Not the best battery life in the world and far below what I like to see. However several major competitors have even worse battery performance.
Camera: Pointless to be honest. I've no idea why you would every use a side racing camera on a smartwatch, the position of which makes it near impossible to use.
Storage: The Kospet Hope comes with a sizeable amount of internal storage capacity withe 32GB. That's more than enough for all the apps and music you are likely to download.
back to menu ↑
Verdict
You can't argue that the Kospet Hope is a very smart smartwatch. It's as close to a phone on your wrist as you can get right now, but that comes with some downsides. For me the watch is simply too thick to use on a day to day basis, but I have a personal preference for small watches. For the price the watch is an absolute beast and incredibly powerful but some software compatibility issues bring it just short of greatness. Still, if you want one of the most powerful smartwatches out right now for a reasonably low price then I can't think of a better option.
back to menu ↑
Where to Buy
Gearbest.com (Ships to 200+ countries)
Check out my latest video!