The Amazfit GTR and GTS are two new smartwatches from Huami, who are rapidly growing their lineup with nearly a dozen smartwatches..  These two smartwatches may have nearly identical names, but that's where the similarities end. Each has been designed with a different target audience in mind and each comes with its own design quirks. In this article I'm going to take a close look at both of these watches to determine their differences, strengths, weaknesses and hopefully help you decide which is the better option for you.
Image
Specs
Amazfit GTR
Amazfit GTS
Screen
AMOLED

1.39 inches (47mm)

1.2 inches (42mm)

AMOLED 1.65 Inch
Resolution
454 x 454 pixels (47mm)

390 x 390 pixels (42mm)

348 x 442
Memory
16MB RAM, 64MB Storage
Unknown
Connectivity
Bluetooth, GPS,Wifi, NFC
Bluetooth, GPS, Wifi, NFC
Sensors
Heart Rate Monitor, Accelerometer, Gyroscope, Magnetometer, Barometer
 Heart Rate Sensor, Accelerometer, Gyro, Compass, Air Pressure
Tracking
Heart Rate, Sleep Quality, Steps, Calories, Distance
Steps, Calories, Heart Rate, Distance, Speed, Sleep Quality
Notifications
Yes – Vibration Feedback and On Screen Alerts
Yes – Vibration Feedback and On Screen Alerts
Water Resistance
5ATM
50 Metres
Battery
 Between 10-20 Days depending on usage
 Approximately 15 Days
Price
Check Price
Check Amazon
Design and Screen
The Amazfit GTR features a large circular AMOLED screen. It's designed to replicate a classic watch in appearance and utilises premium materials such as metal and gorilla glass. The screen is bright, colorful and has a high resolution for crisp icons.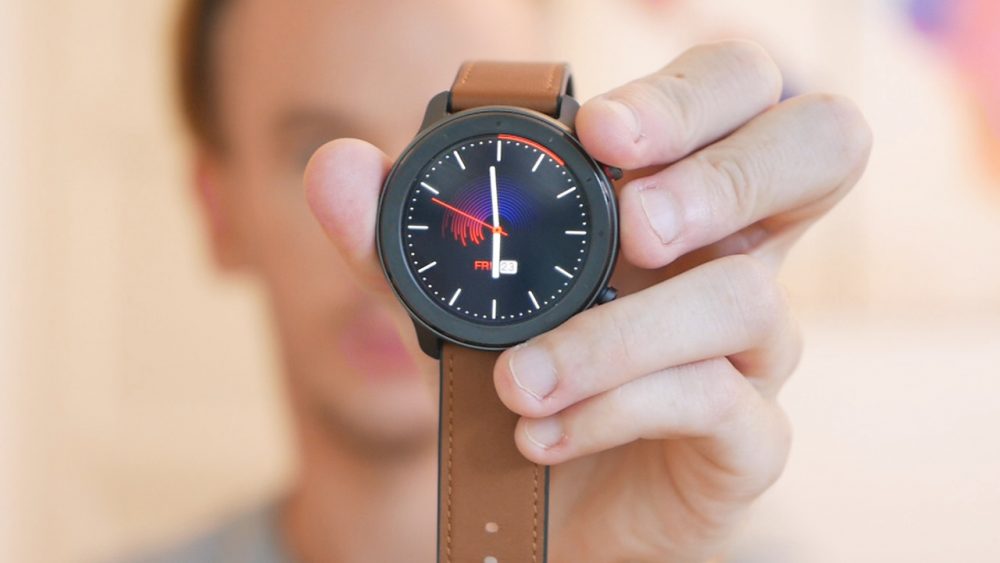 The watch strap is a faux leather, a departure from the plastic watch straps that most Amazfit watches are shipped with. Overall the GTR looks more expensive than it is and would certainly suit someone who cares about the appearance of their watch.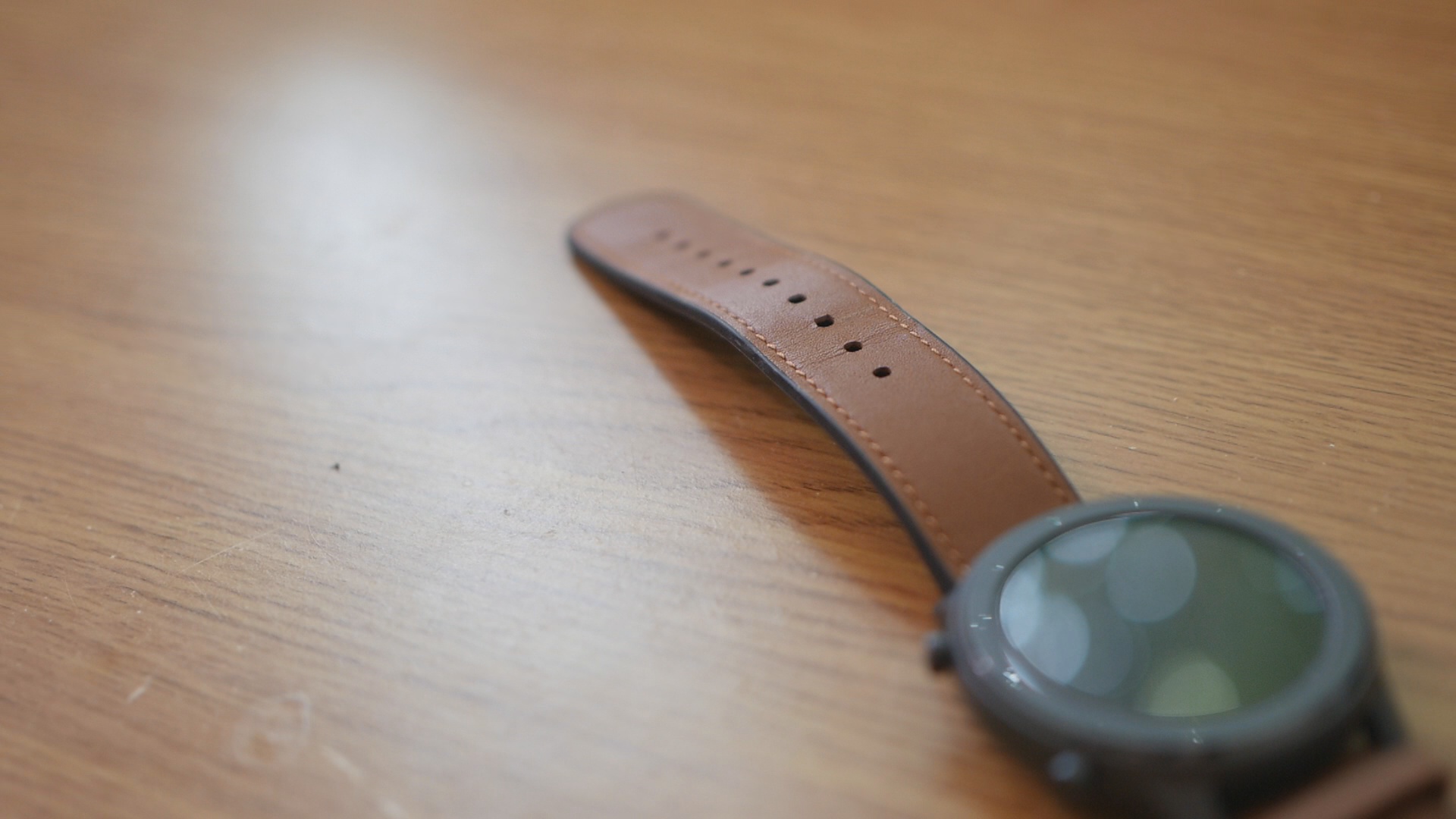 The GTS features a square screen that's 1.65 inches at its widest point. It's larger than the GTR and can fit more information on its AMOLED screen.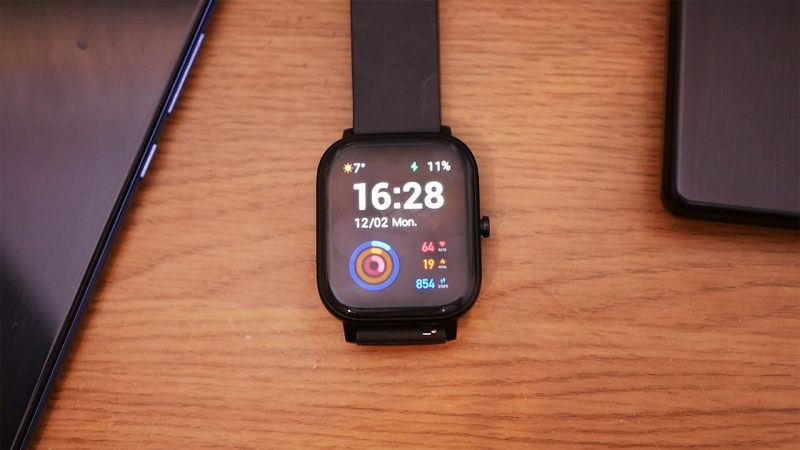 The GTS is the spiritual successor the the very popular Amazfit Bip but actually takes a lot of inspiration from the Apple Watch design, which is no bad thing. The GTS certainly looks more like a smartwatch than the GTR and comes with a cheaper plastic strap.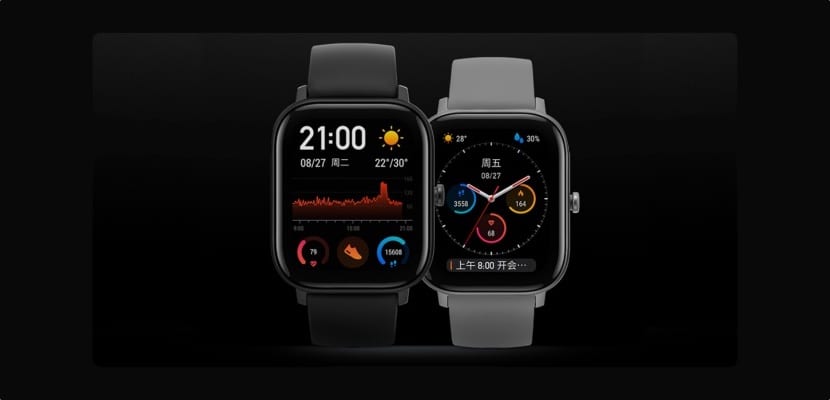 One feature the GTS has that the GTR doesn't is a modular display. This allows you to change different parts of the screen to display different types of information. This allows for a large number of display options depending on what you want to focus on. There are also 100 watch faces planned for the GTS whereas the GTR only comes with two as standard (you can download more from the app).
As you can see each watch has a completely different appearance and you'll have to decide which you prefer. Personally I prefer the classic design of the GTR but you might prefer the modern, Apple watch like design of the GTS. The GTS is also significantly thinner than the GTS, so those with thin wrists who prefer a thinner watch will be more happy with the GTS.
Sensors and Tracking
Both watches feature a near identical set of sensors and can therefore track the same health metrics. Both feature Amazfit's new continuous heart rate monitor which promises more frequent and accurate detection of heart rate compared to previous devices. You'll also find an acceleromter and gyroscope for step tracking and the AI can predict how many calories you burn. Both watches feature GPS for tracking distance and mapping out sport activities like running.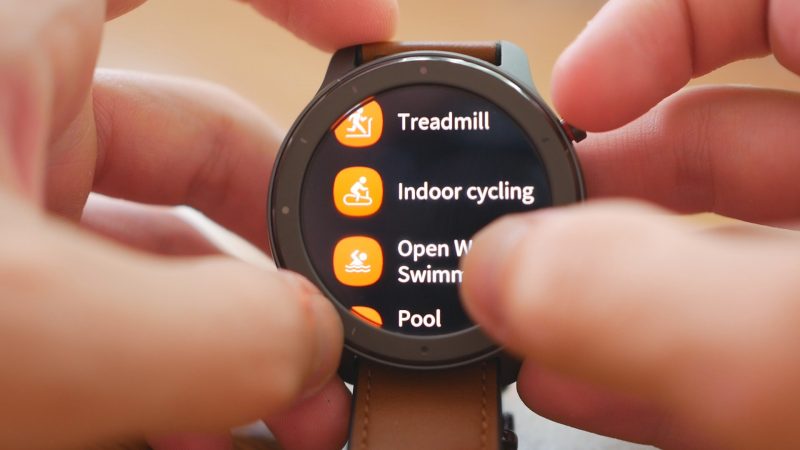 There are several sports tracking modes built into each watch where you can track your fitness over weeks or months. There really isn't much to separate these watches when it comes to fitness tracking. The GTR has one small advantage over the GTS in that it also has a barometer which allows it to detect altitude. This is great for climbers and hikers and offers more accurate GPS tracking.
Battery Life
You'll be pleased to hear that neither of these watches suffer from a poor battery life, in fact you'll be unlucky to need to charge either device more than once every week. On the face of it the GTR has the superior battery life with up to 20 days when using power saving mode, which disables many of the tracking features. The GTS boasts 15 day battery life but you're more than likely going to bet 10 with standard usage.
Neither are Full Smartwatches
While Amazfit markets both of these devices as smartwatches and while they both do feature many "smart" features, they also lack some capabilities than some would expect from a smartwatch. Neither the GTR or GTS has access to an app store and therefore cannot install extra functionality.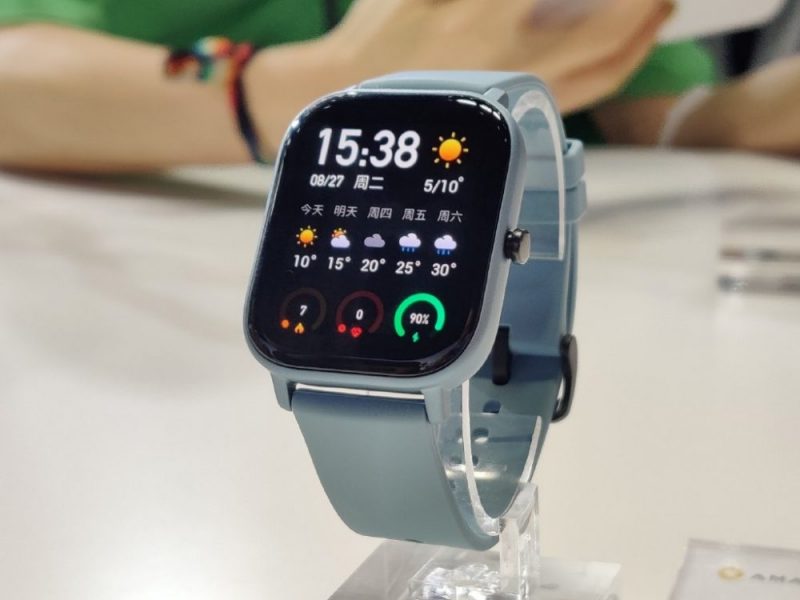 Neither has a microphone or speaker which means you cannot take calls or use voice features directly from the watch. You can of course receive notifications to your watch from apps like whatsapp and Instagram, but you won't be able to reply. These are some of the limitations of these watches and it's worth baring in mind whether you will miss them or not.
Other Features
Water Resistance: The GTR is fully waterproof to 50 metres and can withstand a dive underwater to around that depth. The GTS is waterproof to around 5 metres, so while it's find to swim with it's not suitable for diving.
GPS: The GTR has had some issues with its GPS accuracy but a fix is in the works via a software update.
NFC: Both watches feature NFC however this feature is useless for anyone outside China as the wireless payment options only worth with Chinese vendors.
Pro's And Con's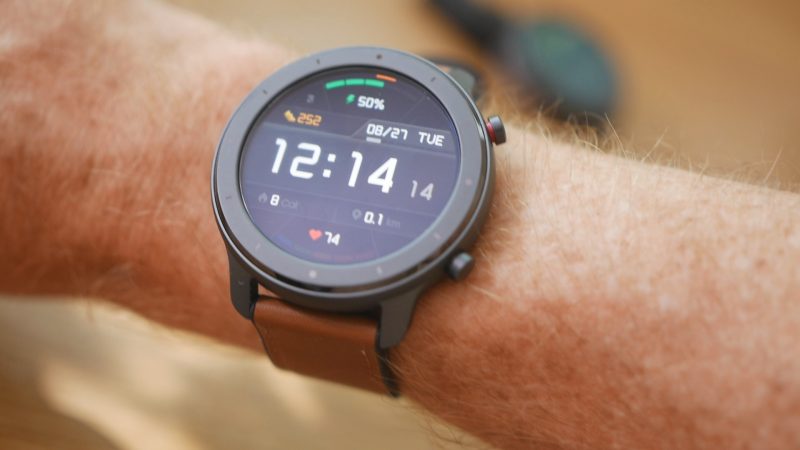 Amazfit GTR
PROS:
Excellent Screen
Classic Design
Premium Strap
Ample Sensors and Tracking Ability
Long Battery Life
CONS:
Little Memory
Basic Screen Options
Issues with GPS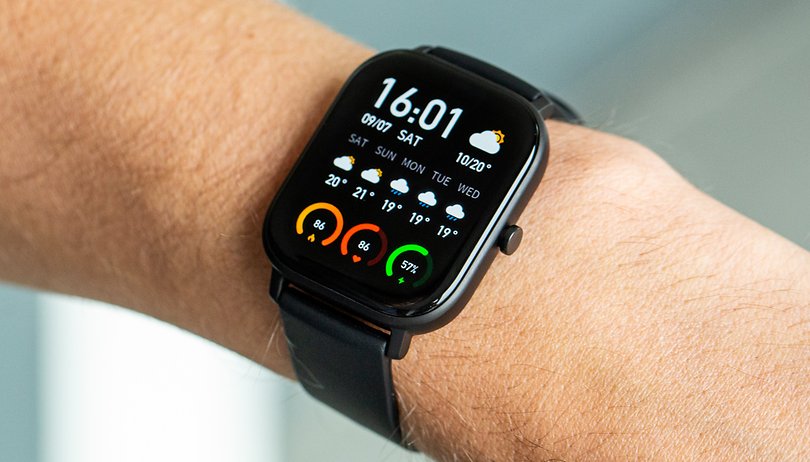 PROS:
Excellent Screen
Modular Screen Displays Lots of Data
Ample Sensors and Tracking Ability
CONS:
Basic Plastic Strap
Little Memory
Summary
If you are struggling to choose between these watches it all comes down to design. The functionality of the GTR and GTS are nearly incidental and the tracking abilities the same. You'll get the same data out of both watches but the appearance differs greatly. The GTS has the more advanced software and larger screen real estate that allows it to have a modular screen; this is great for displaying the maximum amount of data on the watch. The GTR has a classic look with more premium materials but less data available on the watch face.
Where to Buy
The Amazfit GTS and GTR are now widely available in the US, EU and UK markets. Check the buttons below for the latest prices.

Amazfit GTR
The Amazfit GTR is the best looking Amazfit smartwatch ever and comes with GPS and 24/7 heart rate monitor

Amazfit GTS
The Apple Watch lookalike from Amazfit. Features modular display, heart rate monitor and GPS
Check out my latest video!