If you're like me, then the thought of wearing a thick watch fills you with terror. I avoided buying a smartwatch for years because I thought they would be too thick and therefore look ridiculous on my painfully thin wrists. I've come to realise this is a concern for many others, both men and women, who need thin watches to feel comfortable. Thankfully the forward march of technology never stops, and there are now many smartwatches that are so thin you'll barely notice you're wearing them. Let's take a look at the thinnest smartwatches available now, suitable for those with thin wrists .
The Best Thin Smartwatches Out Now
Amazfit Bip S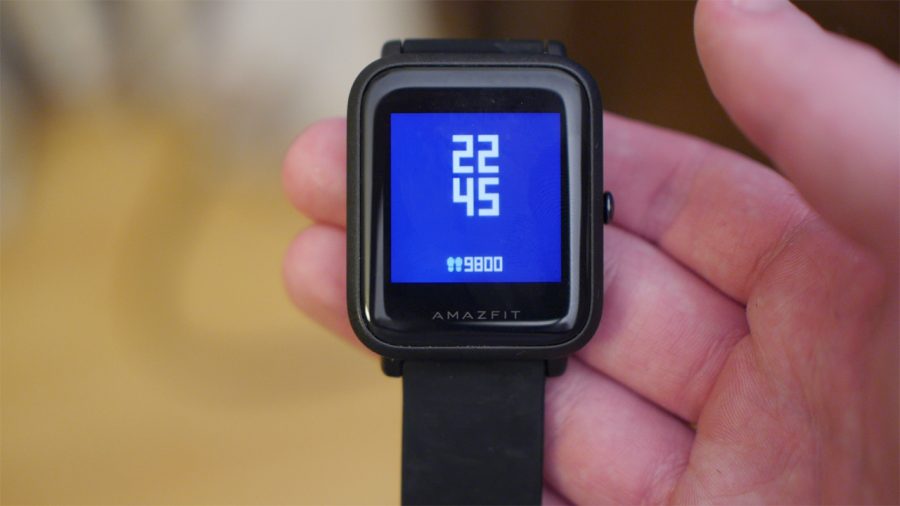 The first smartwatch on this list is also the cheapest, but don't let that fool you, the Bip ($80 on Amazon) is a pretty powerful device. With a 1.3 inch screen that's only 13mm thick, the Bip is perfect for those who are looking for a smaller device. It's extremely light and comfortable to wear, even overnight. The Bip is not as advanced as some modern smartwatches, particularly when it comes to its rather basic screen, but it has enough sensors to track your fitness, heart-rate and location.
I've personally owned the Bip for 6 months and it's become one of my favourite watches to wear on a day to day basis. While I may wear another watch if I'm looking for something more "flashy", the Amazfit Bip is thin enough and comfortable enough to never be taken off.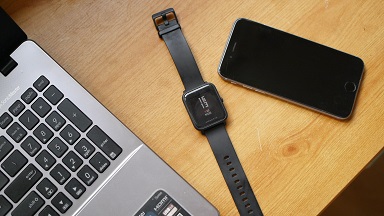 The absolute best feature of the Bip is its insanely long battery life. With just one charge you can use your Bip for up to 6 weeks! That means you'll only need to charge your watch every month and a half, which may be a relief for those who dread charging yet another device every day.
back to menu ↑
Apple Watch Series 6/SE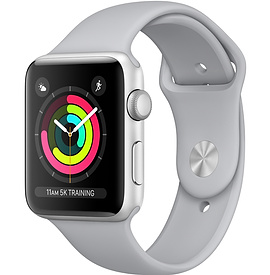 The latest generation of the Apple Watch is not only one of the most advanced smartwatches ever, but also one of the thinnest. With a max thickness of just 10.7mm, the Apple Watch Series 4 is devastatingly thin, so much so you will hardly ever notice it though your clothes. Anyone looking for a feature packed smartwatch that isn't bulky, the Apple watch is probably your best option. You will have to pay a premium for the privalage however, with the Series 4 set to cost $399.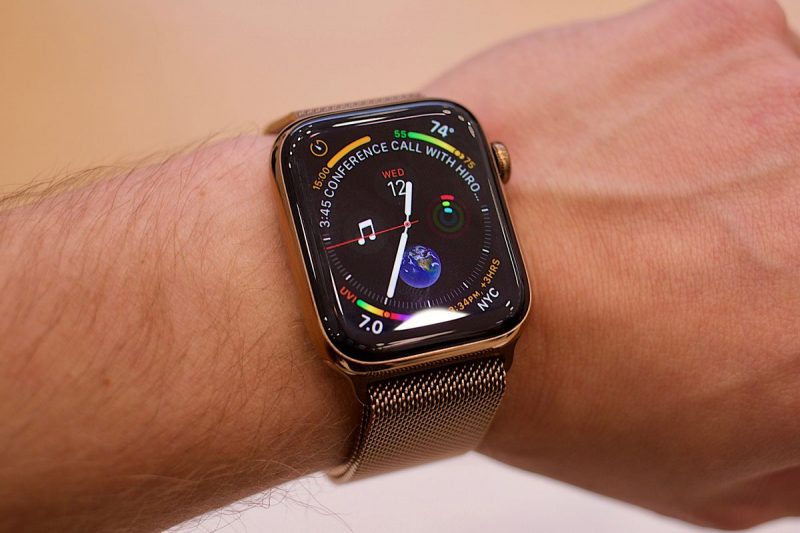 The main innovation of the new Apple Watch is the inclusion of a continuous heart rate monitor as well as an ECG monitor. The new Apple Watch become the first consumer device to receive FDA recognition as a medical device. While the watch cannot replace your doctor, or hospital grade equipment, it does represent a big step forward in health monitoring. You'll also have access to the biggest App store for smartwatches and the best screen of any smartwatch.
back to menu ↑
Pebble Time Round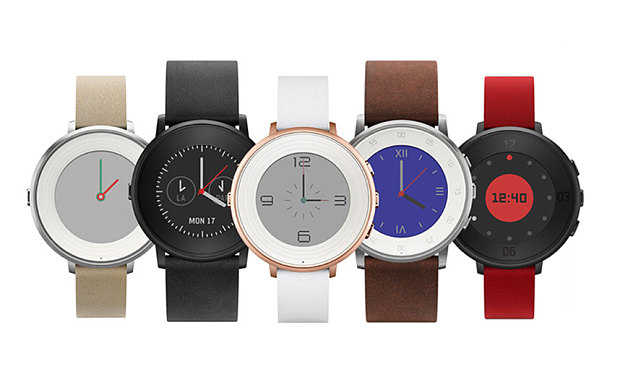 Pebble have become a well known brand among wearable tech enthusiasts, thanks to their innovative smartwatches that ulitize e-ink screens. The Pebble Time Round (check price on Amazon) hardly looks like a "smart"watch at all, and it's sleek round body is a tiny 7.5mm thick. The Pebble is designed primarily for comfort and style, so anyone looking for a smartwatch that can masquerade as a normal watch should pay close attention.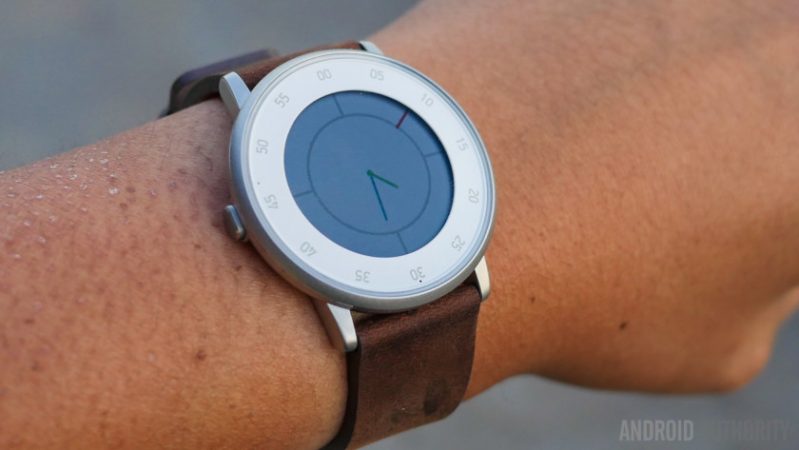 The good looks and thin body come at a bit of a price in term of features; for example there is no GPS and the battery will only last two days. Still, the Pebble Time Round is perfect for anyone concerned that their thin wrists won't suit a smartwatch.
back to menu ↑
Fitbit Versa 2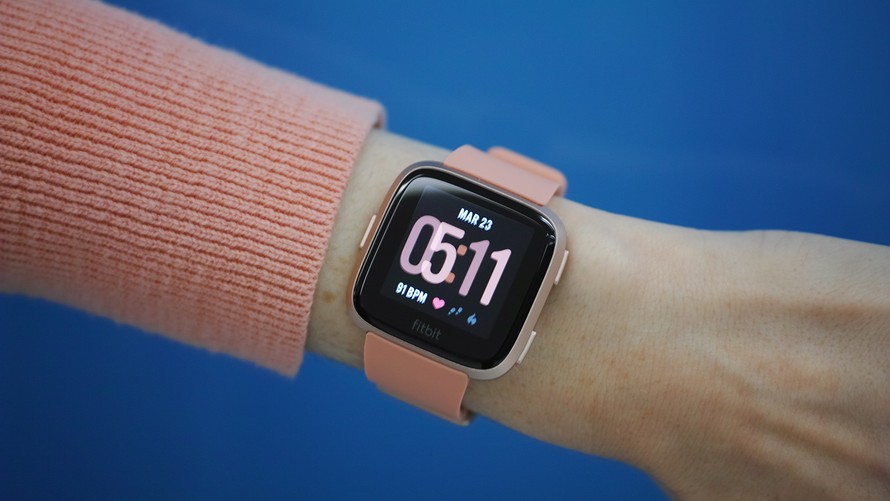 No list of smartwatches would be complete without a Fitbit. If you are looking for a smartwatch to track you activity levels or general fitness, then Fitbits are industry leaders in this regard. Their thinnest smartwatch is the Fitbit Versa ($200 on Amazon), which aims to provide similar technical abilities in a much more comfortable form factor than their previous efforts.
At 11.5mm the Versa is slightly thicker than most of the other smartwatches I've mentioned on this post, but it's still thinner than average. Fitbit claims it's the lightest all metal watch ever, so you'll get the premium look without the added weight.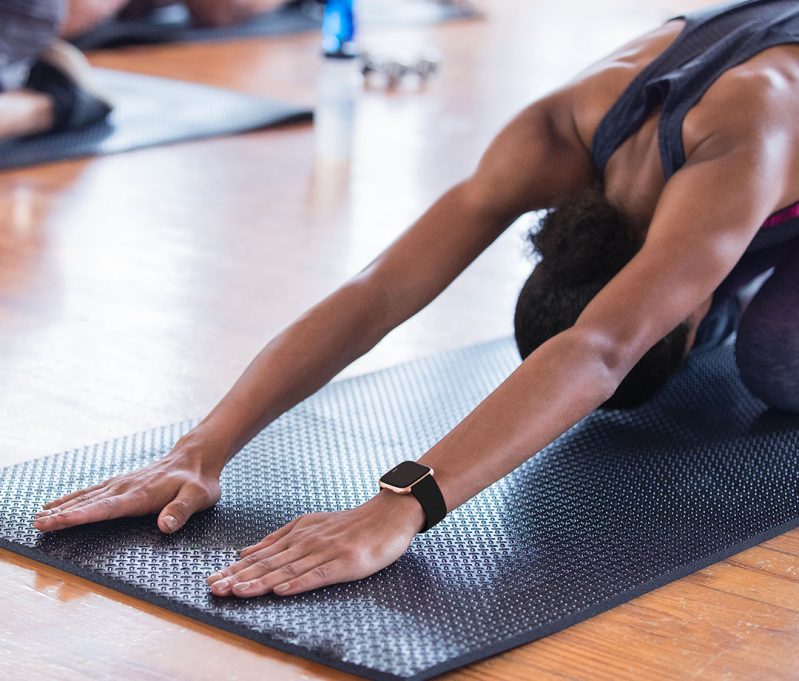 The Versa features half a dozen sensors to measure your activities with maximum accuracy. You'll be able to check everything from average heart rate to calories burned on a daily basis. All of this data is fed into the amazing Fitbit app which visualizes your progress. The Versa is one of the best value smartwatches I've come across, and it seems to look great on any size wrist.
back to menu ↑
Garmin Forerunner 235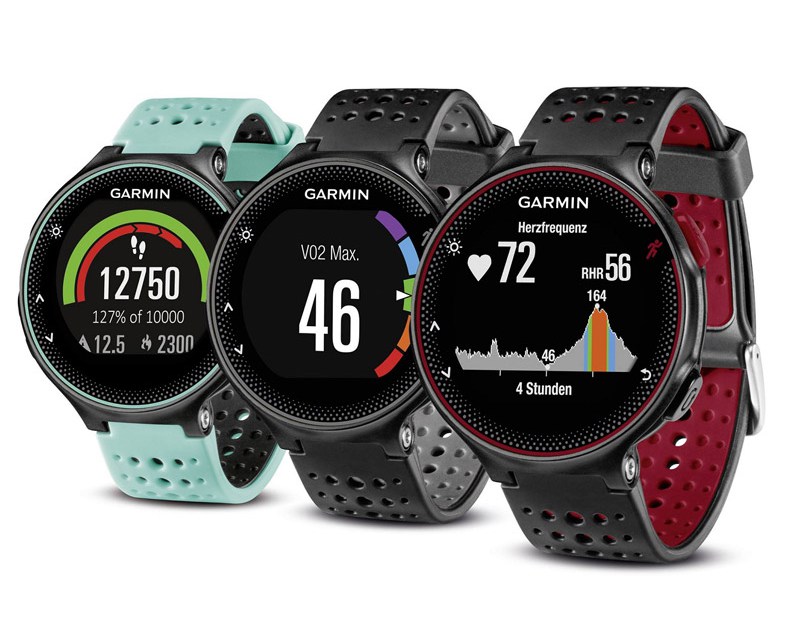 Described by some as the best watch for running ever, the Garmin Forerunner 235 ($235 on Amazon) certainly stands out with its huge circular touch screen. At 11.6mm thick, the Garmin watch is impressively thin considering the amount of technology inside its body.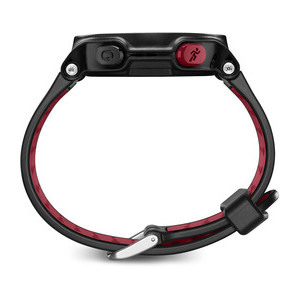 The main attraction of the Forerunner is the big touch screen, which allows you to quickly visualise your tracking data or read notifications. Garmin designed this watch with activity in mind, although it uses premium products and wouldn't look out of place if worn around the house or in the office. This is a particularly good watch for running thanks to its light weight, GPS tracking and accelerometer, which tracks steps.
---
See Also: Amazfit Smartwatch Comparison 
Check out my latest video!