The Xiaomi Mi Band 3 is the latest fitness tracker from the rapidly growing Chinese tech company. As of 2018, Xiaomi are the third largest producer of wearable technology, and they look set to go even higher before long. The Mi Band 3 represents their latest effort to bring affordable health and fitness tracking to the masses; with a complete redesign of the body and software, is the Mi Band 3 worth taking a look at?
Mi Band 3 Review
Specs
| Specs | Mi Band 3 |
| --- | --- |
| Screen Size | 0.78 inch capacitive OLED display |
| Screen Resolution | 126 x 80 |
| Battery | 110 mAh (20 days) |
| Sensors | Heart Rate Sensor, Accelerometer, NFC |
| Tracking | Steps, Distance, Calories, Sleep Tracking, Heart Rate |
| Weight | 20 g |
| Size | 17.9 x 46.9 x 12mm |
| Waterproof | 50m |
| Replaceable Strap | Yes |
| Price | Check on Gearbest.com |
back to menu ↑
Upgrades from Mi Band 2
The Mi Band 2 was only released a year ago, so is it worth upgrading already? In my opinion, yes. The Mi Band 3 features a much largest and more responsive touch screen, this alone makes it a much better device than the Mi Band 2 which had no proper touch screen.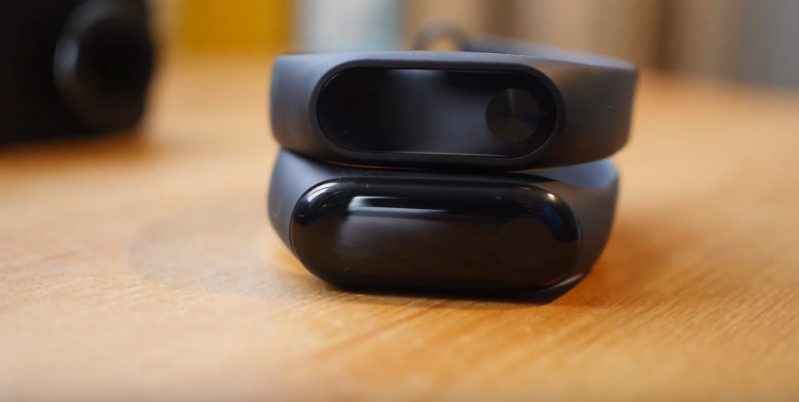 The Mi band 3 looks more sleek, modern and ergonomically satisfying, with its curved glass body. Another big difference is the software that powers the device, which has been transformed to make use of the larger screen real estate. The Mi Band 3 can display more data and act more like a real smartwatch than the Mi Band 2, which could only display a few basic details such as steps and heart rate.
There are several other small differences between the two which will be made clear throughout this review, but I can say with confidence that the Mi Band 3 is a significant upgrade from its predecessor.
back to menu ↑
Design
The Mi Band 3 is the best looking fitness band Xiaomi has ever made. It's still a simple pill shaped design which slots into a silicone strap (other straps are available to buy), but it manages to look far better than its predecessors.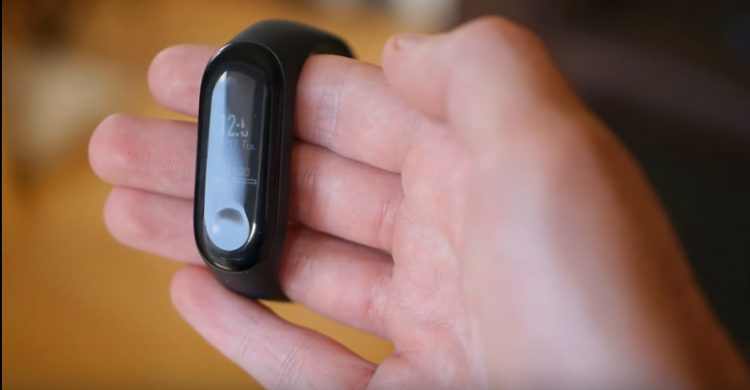 The most important feature of any smartwatch is the screen, and while the Mi Band 3 only has a tiny 0.78 inch display, it still managed to look great. The OLED screen displays data clearly, even in sunlight, and the full touch screen is as responsive as your phone. The screen is limited to black and white and it cannot display anything other than basic words, numbers and icons, but I've not found the need to see anything else with this device. There are no manual controls and you can either tap the screen to wake it, or it will wake itself when it detects significant movement.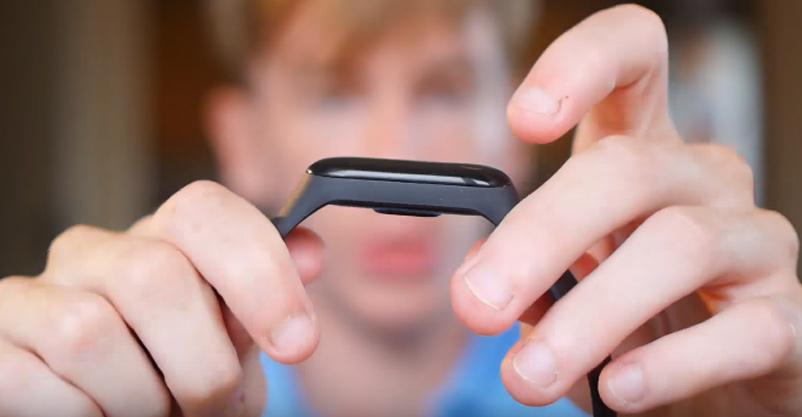 The curved display looks great when coupled with the sheer black body; while the Mi band 3 won't win any design awards, it looks sufficiently new and modern to wear with confidence.
More importantly, the MI Band is extremely light and comfortable to wear. Regardless of the size of your wrists, you'll find that the Mi Band is so light and small that you'll barely notice it is there.
back to menu ↑
Tracking
Like most fitness bands, the Mi Band 3 has a small array of sensors that work together to track your fitness and health. Featuring a heart rate monitor (that's more accurate than the previous version) as well as an accelerometer, the Mi Band is all set to track your heart rate, steps, sleep quality and calories burned.
While it's impressive that much a small device even has a heart rate monitor, be aware that it is not always accurate. I found that when at the gym the Mi Band would detect a rise in heart rate, but compared to the more accurate heart rate monitor of my treadmill, the final readouts were off by about 20bpm. To be fair, all wrist based trackers have similar limitations so this isn't a particular fault of the Mi Band 3.
One feature missing is GPS, which is a disappointment. Considering the price of the watch it's hardly surprising, but GPS adds a lot of functionality for tracking running particularly. You can still record the distance you have travelled, but it will not be as accurate as if the Mi Band 3 has a GPS.
You can alert the Mi Band to the start of an activity, such as running, cycling or swimming, and it will begin tracking everything that it can. You'll need to do this from the App on your phone rather than from the watch itself, which is mildly inconvenient.
Regardless of the mild frustrations and lack of some key features, I'd still recommend the Mi Band 3 as an excellent cheap fitness tracker, particularly if you are not too concerned at the lack of GPS.
back to menu ↑
App & Notifications
As with all smartwatches and fitness bands, the Mi Band 3 connects to your smartphone via Bluetooth. This allows the watch to upload its tracking data to a specific app which you can then visualise. You'll need to download the Mi Fit app and pair your watch to it, which is pretty simple to do.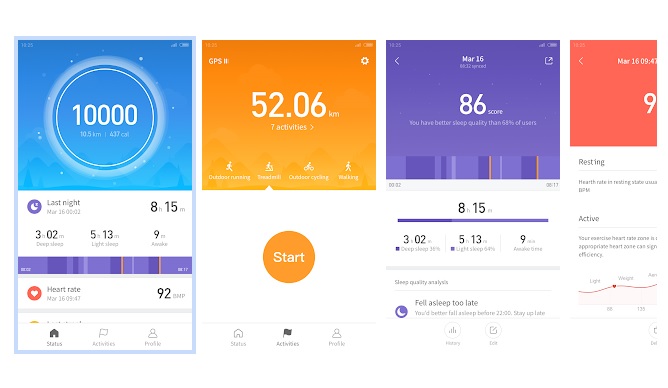 The Mi Fit app isn't the best fitness app in the world, but it's easy to navigate and it visualises your data effectively. One great thing about the Mi Fit app is that it anonymously compares your data to other local users of Mi Band products. You can turn this off if you want, but I found it a motivating feature.
If you keep your watch connected to your phone, then you'll be able to receive notifications such as calls and messages. You won't be able to answer the calls or reply to messages, and there is a limit to what can be displayed on such a small screen, but you will be able to see a caller ID and the first few lines of a message. It's not the most advanced notification system but it is still useful.
If you would rather not have your Bluetooth on all the time (it can drain your battery) you can just connect every few days for a few minutes and the Mi Band will upload your tracking data in bulk.
back to menu ↑
Water Resistance
One of the major upgrades compared to previous models is full water resistance. The Mi Band 3 is waterproof to 50m depth, which means you can swim with it or wear it in the shower.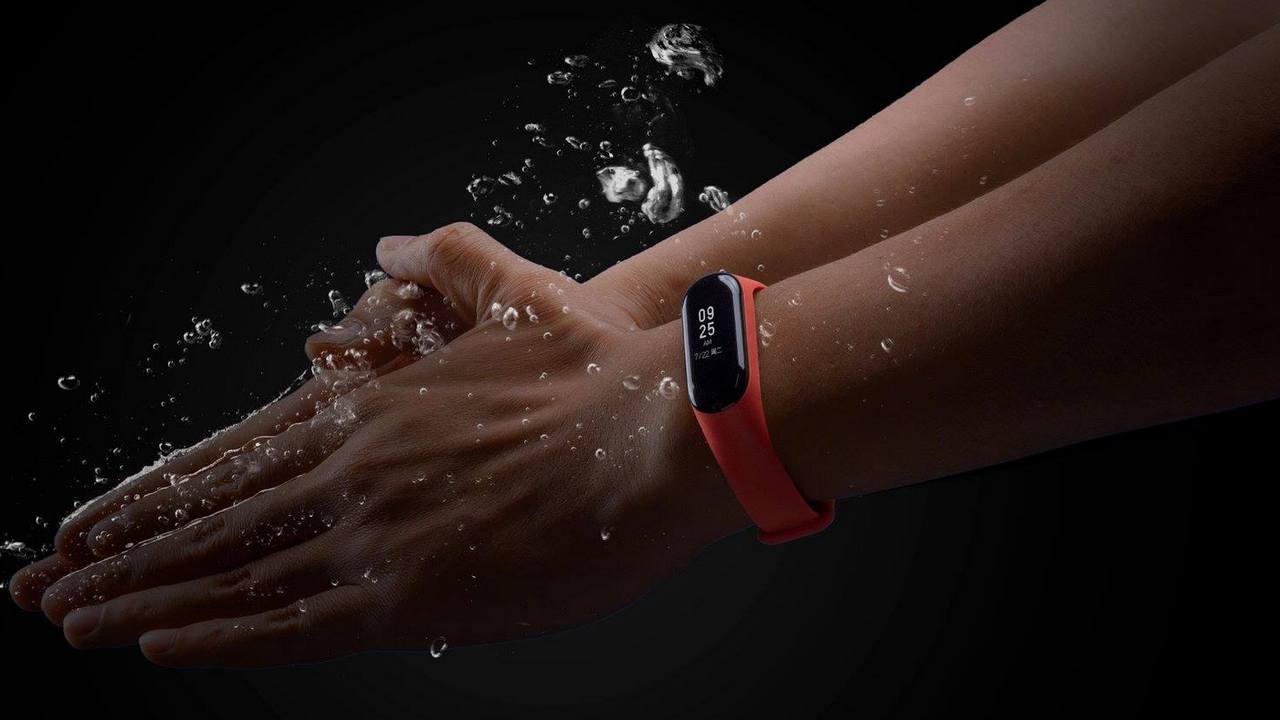 I believe this is the cheapest fitness band to be completely waterproof, so if you are a swimmer looking for a cheap fitness tracker  keep the Mi Band in mind!
back to menu ↑
Conclusion
The Mi Band 3 isn't perfect, but I wasn't expecting it to be. With a price under $40 my expectations were limited, but after wearing the watch for over 3 months I've come to realise that I don't really need all the bells and whistles that I was hoping for. The only major limitation of the watch is a lack of GPS; if this is a deal breaker for you then check out the slightly more expensive Amazfit Bip.
If you used the Mi Band 2 and liked it, then you will like the Mi Band 3 and it is certainly worth the upgrade. If you are looking for a cheap fitness band that will be primarily used to track your activity levels, then The Mi Band 3 s the best you are going to get at this price rage; just be aware of its limitations.
back to menu ↑
Where to Buy
You can get the Mi Band 3 from a variety of retailers both online and offline. Amazon stock the Mi Band 3 at a slightly higher price, but you'll receive it quicker. Gearbest.com sell the Mi Band for the lowest price, but you may have to wait over a week for delivery.
Check Amazon
Check Gearbest
Check out my latest video!