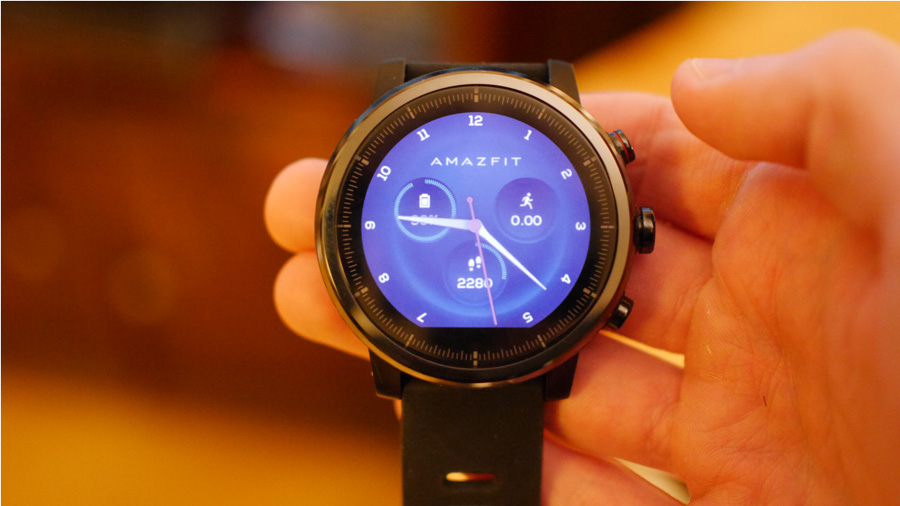 The Amazfit Stratos is the second generation smartwatch from Huami. The first, the Amazfit Pace, was one of last years best value smartwatches, providing many of the features found in premium brands such as Apple and Fitbit but at half the price. The Amazfit Stratos keeps retains the low price and improves in some areas where the Pace lacked. I've been using the watch for a few days now, enough to give my first impressions on whether the Stratos could be the dark horse of smart watch tech this year. First, let's take a look at the specs of the watch.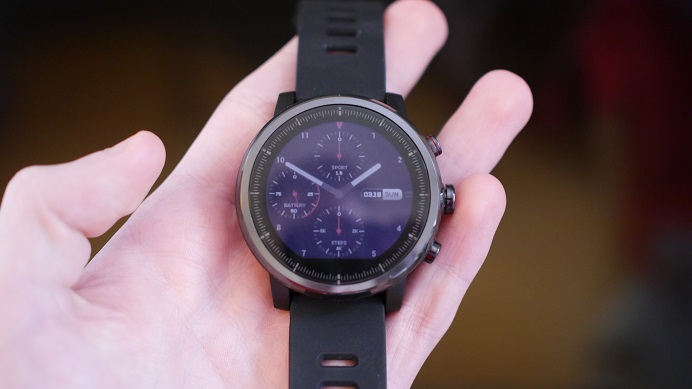 Amazfit Stratos Specs
| Specs | Amazfit Stratos |
| --- | --- |
| Screen |  Reflective OLED, 1.34 Inch |
| Resolution | 320 x 300 |
| Memory | 512MB Ram, 4GB Internal |
| Connectivity | Bluetooth, GPS, Wifi, USB |
| Sensors | Heart Rate Sensor, Accelerometer, Gyro, Barometer |
| Tracking | Steps, Calories, Heart Rate, Distance, Speed, Sleep Quality |
| Notifications | Yes – Vibration Feedback and On Screen Alerts |
| Water Resistance | 50m |
| Battery | 280mAh – Up to 5 Days |
| Watch Face | Interchangeable via App |
| Price | $$ |
| Where to Buy | Gearbest.com |
The Amazfit Stratos (or Pace 2 depending on where you look) is a premium smartwatch with the features to match. It's OLED screen is very responsive and the resolution is high enough that you can't see individual pixels.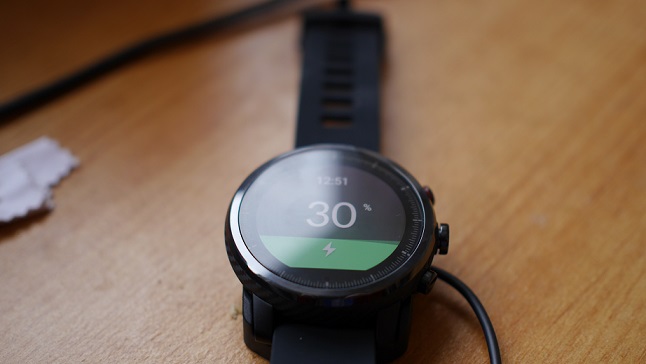 The watch has a huge number of functions, many of them fitness based. You can track heart rate, speed, calories burned and even start a whole fitness program with the built in helper. The heart rate tracker can be set to continuously track your heart rate, from this you'll be able to see your average heart rate when moving, resting and exercising.
The main upgrade from the last version is 50m water resistance. You can now shower, bathe, swim and dive with your Amazfit Stratos and be content that it won't break. Being waterproof to this depth is quite a feat and not many other smart watches can match it.
The design of the watch is very rugged; you could say it's "manly" given its thick frame and textured chassis. If you like large watches then you'll be happy with this, but those who prefer a more discrete time piece may be put off.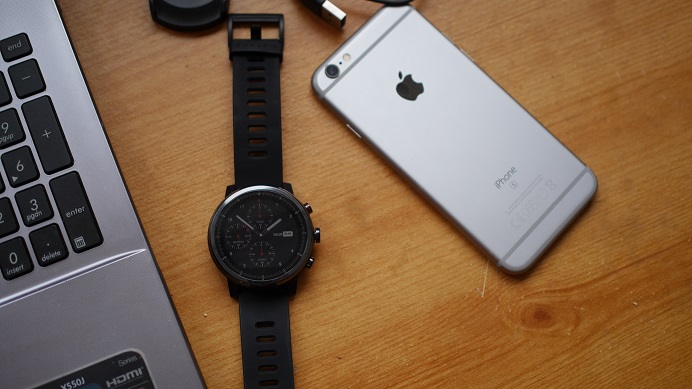 See Also: Amazfit Pace vs Amazfit Stratos
You'll be using the Amazfit App to control the watch and visualize the data it collects. I've not been using the watch long enough to collect any meaningful data, but the App is user friendly, responsive and seems to have a lot of cool features to play about with.

First Impressions
I've only had the Amazfit Stratos for a few days, but I can already tell itsa pretty powerful smartwatch. The number of functions just on the watch itself is quote dazzling. I've been using it to check the weather, see how high my heart rate goes at the gym and see how many steps I take in a day. These are just a few of the tracking options available and certainly anyone with an interest in tracking fitness should pay close attention to this watch.
The design is attractive and looks premium, however the thick watch face is certainly suited to those with larger wrists (of which I do not possess). I also tried sleeping with the watch on and it did become uncomfortable by the time I woke up the next morning.
It's too soon to give a verdict on the Amazfit Stratos right now, but after a week or so of testing all its features I'll be back to give a full review and recommendation. If you are already interested in the Stratos you can check it out and order from Gearbest.com. This is currently the only place you can get it as it won't be released on Amazon until later in the year.