Smartwatches are one of the more useful innovations of the past few years. Not only able to tell you the time, a smartwatch can track your health and notify you of calls and messages. I personally couldn't live without my smartwatch now that I'm used to having one, but for some they can seem like an expensive investment, with the latest releases from Apple and Samsung setting you back $300-400! I'm here to show you that you can get pretty much the same smartwatch experience for far less money. I've found five smartwatches under $100 that have many of the same awesome features of their much more expensive counterparts.
Best Smartwatches for Under $100
Amazfit Bip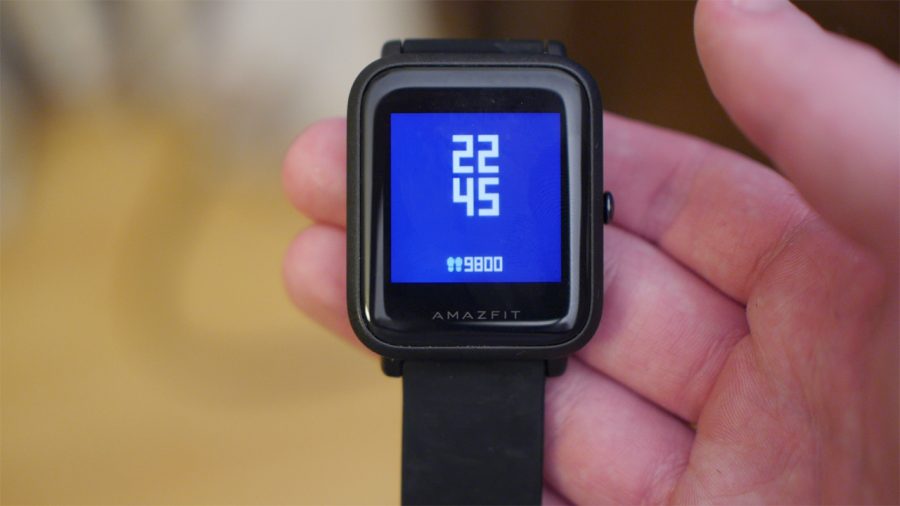 The Amazfit Bip is an awesome little watch, with an unbelievably long battery life. The Bip features a full touch responsive color screen, a heart rate monitor and GPS. These sensors let you track everything from resting heart rate to calories burned in a day, but its most impressive feature is the 6 week battery life. Yes, 6 WEEKS! You can charge the Bip once and not have to worry about doing so again for over a month. The most frustrating part of having a smartwatch is having yet another gadget to charge, this annoyance is largely removed with the Bip. When connected to your phone the Bip will automatically display any messages you receive, including those from Facebook, Instagram and WhatsApp (or not, if you'd prefer!).
Specs:
Screen: Reflective Color, 1.28 inches
Resolution: 176 x 176
Sensors: Heart Rate Sensor, Accelerometer, Gyro, Barometer, Compass
Resistance: 1.5m
Battery: 190mAh – Up to 45 Days
Cheapest on Gearbest.com
back to menu ↑
Mi Band 3
The latest version of Xiaomi's extremely popular Mi Band range is one of the best small fitness trackers ever. With a price tag under $30 this is one of the cheapest high quality smartwatches ever. With sensors including a heart rate monitor, GPS and pedometer, the Mi Band can track half a dozen health metrics and sync straight to the very intuitive Mi Fit app. While the Mi Band lacks a large screen, it can still display notifications and will vibrate to alert you to a call. The Mi fit app allows you to track your activity levels and even compare them with the local average, so you'll see how well you are doing compared to other Mi Band users near you. With a water resistance rating of 50m you can full submerge the Mi Band without worrying about it breaking, perfect for swimmers!
Specs:
Screen: 0.78 inch capacitive OLED display
Screen Resolution: 126 x 80
Sensors: Heart Rate Sensor, Accelerometer, NFC
Waterproof: 50m
Battery: 110 mAh (20 days)
Cheapest on Amazon
back to menu ↑
Alcatel Smartwatch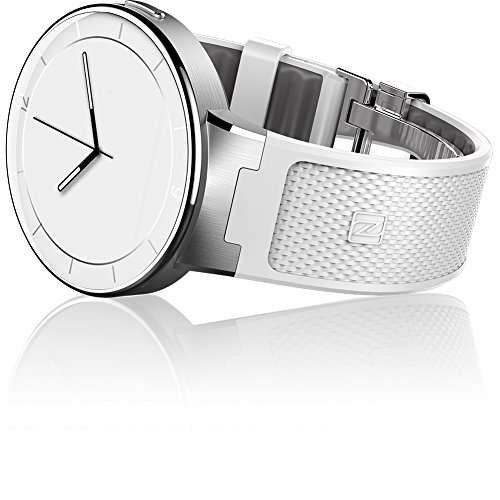 Never heard of Alcatel? That's not surprising, they are hardly a behemoth in the tech world, but they do make an extremely good looking smartwatch for under $100. The Alcatel Smartwatch is probably the most stylish looking device in this line-up, with a stunning watch face screen which doesn't look like a piece of technology at all. Don't be fooled though, the Alcatel Smartwatch can track your steps, calories, heart rate and sleep quality. It's waterproof and dust-proof so you can safely use it as a sports watch. The Alcatel will also alert you to all your phone notifications including calls messages and even WhatsApp.
Specs:
Screen: 1.2 Inch LCD
Screen Resolution: 240 x 204
Sensors: Heart Rate Sensor, Step Counter
Waterproof: Fully Waterproof
Cheapest on Amazon
back to menu ↑
Garmin Vivofit 3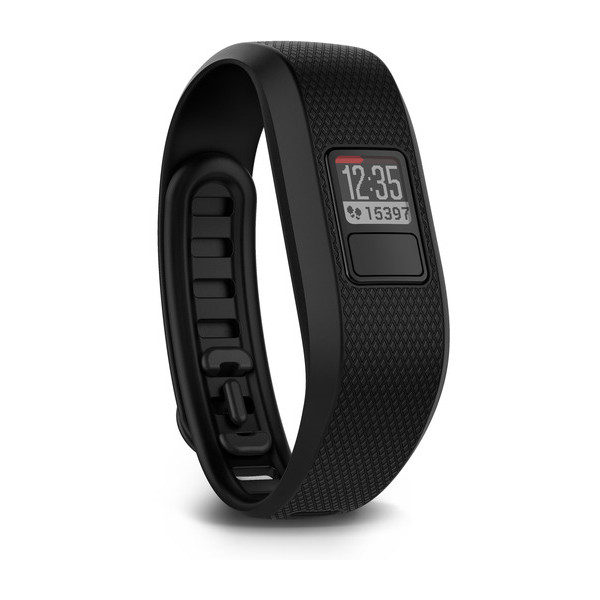 Garmin is developing a reputation as one of the best tech companies for wearables; thankfully they have some cheaper options to go with their premium devices, The Vivofit 3 may look fairly basic, with a rudimentary screen that looks like a throwback from the 90's, but inside it's pretty powerful. Boasting a range of super accurate sensors that automatically detect your activity levels, this is a perfect watch for anyone who's looking to track their health and fitness. While it doesn't win many points for looks, in terms of functionality it's probably the best bag for your buck of any smartwatch in 2018.
Specs:
Screen: transflective memory-in-pixel
Screen Resolution: 64 x 64
Sensors: Accelerometer
Waterproof: 5 ATM
Battery: 1 Year (non-rechargeable)
Cheapest on Amazon
back to menu ↑
Pebble Time Round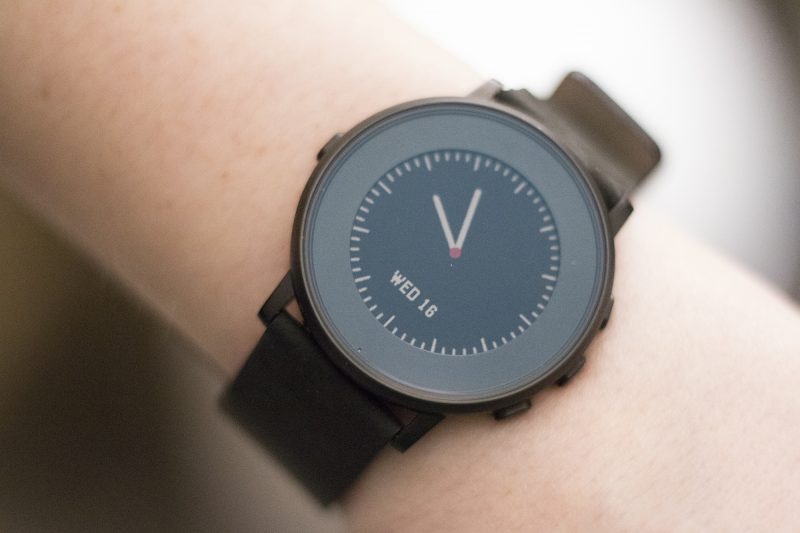 Pebble is one of the top smartwatch makers, having emerged as one of the only companies to find success on the kickstarter platform. Now Pebble have a large range of smartwatches and one of the best value is the Pebble Time Round. The device is an excellent mix of function and style, with an attractive round watch face and built in tracking features to monitor your health. The Pebble is ridiculously thin and therefore extremely comfortable to wear all day, which is important if you want to track your activity levels properly. You'll also have options for notifications, calendars and message management, all of which you can control from the easy to use controls.
Specs:
Screen: E-Paper Display
Screen Resolution: 180 x 180
Sensors: Accelerometer, Compass
Waterproof: Splash-proof
Microphone
Battery: 2 Day
Cheapest on Amazon
See Also: Amazfit Smartwatch Comparison 
Check out my latest video!