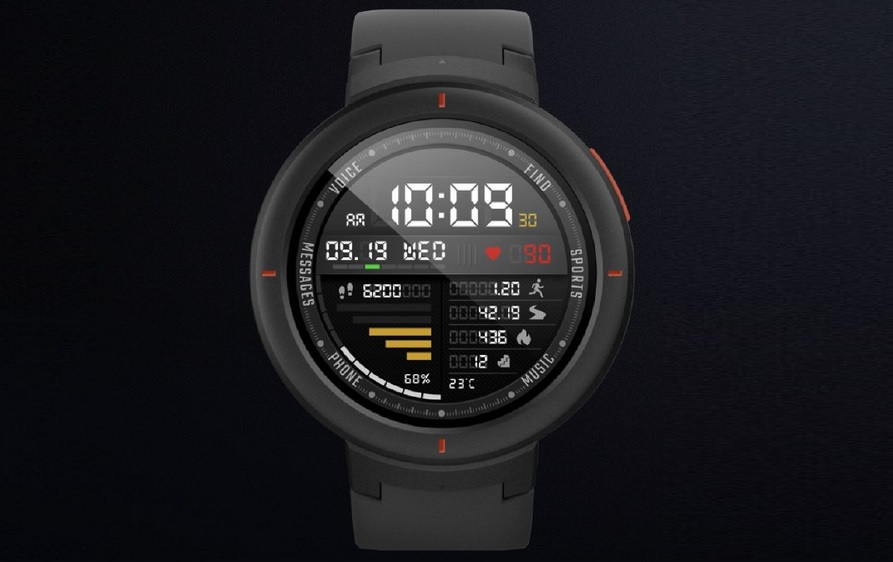 Amazfit has announced the latest smartwatch in their growing line-up of wearables, the Amazfit Verge (check price here). The Xiaomi backed Amazfit brand has proven to be a compelling choice for those who don't want to pay the premium prices demanded by Apple and Samsung, but still want similar features. The Amazfit Verge is set to continue this trend by offering features seen in the recently announced Apple Watch Series 4, but for a far lower cost.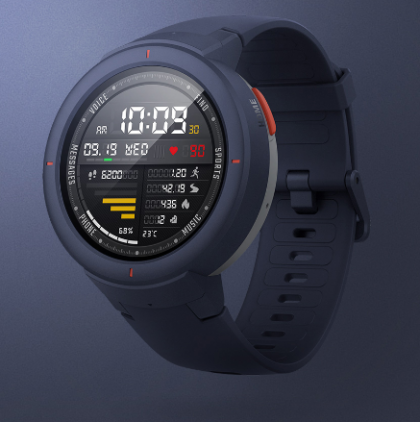 The Amazfit Verge is a health focused smartwatch with a newly developed heart rate tracking sensor that will be able to provide continues monitoring of hearth health with 90% accuracy. The Verge is a new category of smartwatch for Amazfit and doesn't replace any of its other models such as the Stratos or Bip. Carry on reading to see exactly what the Verge has to offer.
Specifications
| Specs | Amazfit Verge |
| --- | --- |
| Screen | 1.3 Inch AMOLED Color Display – 360 x 360 Resolution |
| Microphone | Yes |
| Battery | 5 Days |
| Sensors | Optical sensor, accelerometer, gyroscope, geomagnetic sensor, air pressure sensor, ambient light sensor, wearing detection sensor |
| Tracking | Heart Rate (Advanced), Heart Arrhythmia, Sleep, Steps, Distance, Calories |
| Connections | Bluetooth, GPS, GLONASS |
| Size | 43mm x 12.6mm |
| Weight | 46g |
| Replaceable Strap | No – 3 color options |
| Waterproof | IP68 – No Swimming or Shower Use |
| Processor + Ram | 1.2GHz Duel Core Processor – 512mb RAM |
| Where to Buy | Gearbest.com (ships to over 100 countries) |
back to menu ↑
Heart Rate Monitoring
One of the key new features of the Verge is a new heart rate monitor. Nearly all previous Amazfit watches have featured heart rate monitors, but this one is a bit different. The Verge will be able to continuously track your heart rate 24 hours a day with 90% accuracy, as opposed to the sporadic tracking at 70% accuracy that other devices offer. This means that the Verge will be able to detect irregular heartbeats and will warn people if an arrhythmia occurs.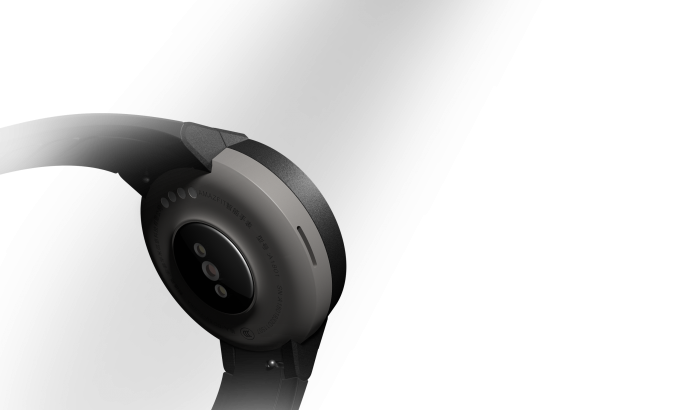 A similar feature was recently announced for the Apple Watch Series 4, to much fanfare. It's not yet known if the Verge will receive FDA approval like the Apple Watch, but the technology seems to be similar.
back to menu ↑
Screen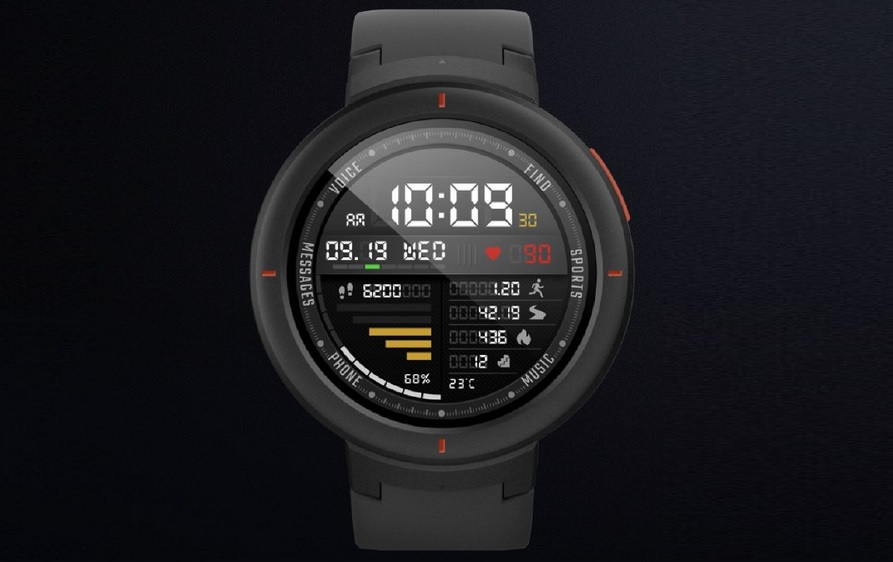 The Verge will be the first Amazfit watch to feature an AMOLED screen. This is both good and bad, depending on how you look at it. AMOLED screens usually look very clear and have excellent depth of color, however they don't work great in direct sunlight and can be a battery hog. It's likely that the screen won't have a "permanently on" feature like other Amazfit smartwatches.
back to menu ↑
Design
Previous Amazfit watches have featured both cheaper and more premium looking materials, the Verge seems to hit somewhere in the middle of this. Judging from the released photos of the device, plastic does seems to be the predominant material, whereas the Stratos features a mix of metal and glass. The design does seem to be geared towards those less interested in the look of the device but more in the functionality. Amazfit's website indicated that the plastic used is re-enforced, which may provide some protection against knocks and scrapes.
back to menu ↑
Microphone
Another feature of the Verge not found on other Amazfit wearables is a microphone, which will allow you to take calls directly from your watch as well as use voice assistants. The more expensive Stratos could only accept or reject calls and the lack of a microphone was noted as a missing feature that nearly all modern smartwatches should have in 2018.
back to menu ↑
Availability and Price
The Amazfit Verge is available in China now at a price of $175, however it is not yet available in the USA or Europe yet. Usually it takes a few months for Amazfit to introduce their smartwatches to western markets, usually at an inflated price compared to China. It will likely be possible to buy a Verge from a China based vendor like Gearbest and switch the langauge to English later.
See Also: Amazfit Stratos Review