Zeblaze is an up and coming tech brand that is targeting the rapidly growing smartwatch market. Their Thor 4 range of smartwatches are packed full of features that watches twice their price are lacking while still utilising premium materials. The Zeblaze 4 Thor could be the perfect watch for anyone who wants the full smartwatch experience without maying Apple/Samsung premium rates. There's just one question, which one should you get?
Rather confusingly, Zeblaze has 3 different versions of their Thor 4 smartwatch and it's not immediately apparent how they are different. Each version of the Thor 4 is rather similar in most ways, however there are a few key differences between each one that you should be aware of. In this article I'm going to make these differences as clear as possible so you can make the right choice
Zeblaze 4 Thor Dual vs Pro vs Plus
| Specs | Zeblaze Thor 4 Dual | Zeblaze 4 Thor Pro | Zeblaze 4 Thor Plus |
| --- | --- | --- | --- |
| Screen Type | AMOLED | LTPS Crystal Display | Super AMOLED |
| Screen Size | 1.4″ | 1.6″ | 1.4″ |
| Resolution | 400 x 400 | 360 x 360 | 400 x 400 |
| CPU | Quadcore 1.25Ghz | Quadcore 1.25Ghz | Quadcore 1.25Ghz |
| RAM | 1GB | 1GB | 1GB |
| Storage | 16GB | 16GB |  16GB |
| Cameras | 5MP x2 | 5MP x1 |  5MP x1 |
| Connectivity | GPS, 4G, | GPS, 4G, Bluetooth | GPS, 4G |
| Body Material | Stainless Steel | Zinc Alloy | Zinc Alloy |
| Tracking Features | Heart Rate Monitor, Accelerometer Proximity Sensor | Heart Rate Monitor, Accelerometer Proximity Sensor | Heart Rate Monitor, Accelerometer Proximity Sensor |
| Price | $150 | $150 | $130 |
| Where to Buy | | Gearbest.com | |
Stand Alone Smartwatches
All of the Zeblaze 4 Thor smartwatches are considered stand alone smartwatches. This means they do not require a connection to your phone in order to make and received calls and messages. Each one has a Nano SD card slot for 4G connection so in many ways these watches are like little smartphones on your wrist. This has some benefits and drawbacks as we will go into later.
Screen
Each of the Zeblaze 4 Thor watches uses different technology in their display. The Thor 4 Dual uses AMOLED which is excellent for color contrast and deep blacks, but not so good for fine image quality.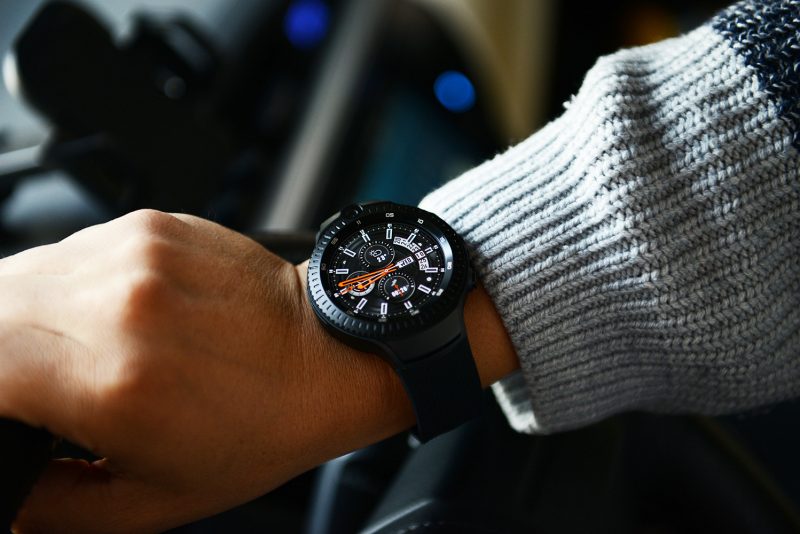 The Zeblaze Thor 4 Plus has a Super AMOLED screen which is superior to the basic AMOLED thanks to its battery saving features and improved brightness.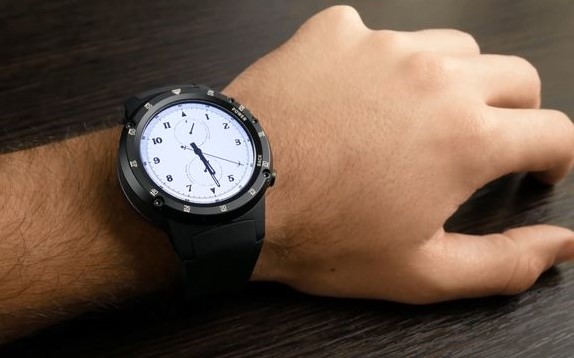 The Zebalze Thor 4 Pro uses a completely different screen technology called LTPS LCD. This screen technology is considered superior for image quality and higher refresh rate, however the color contrast is not as good as the whole screen must be continuously lit.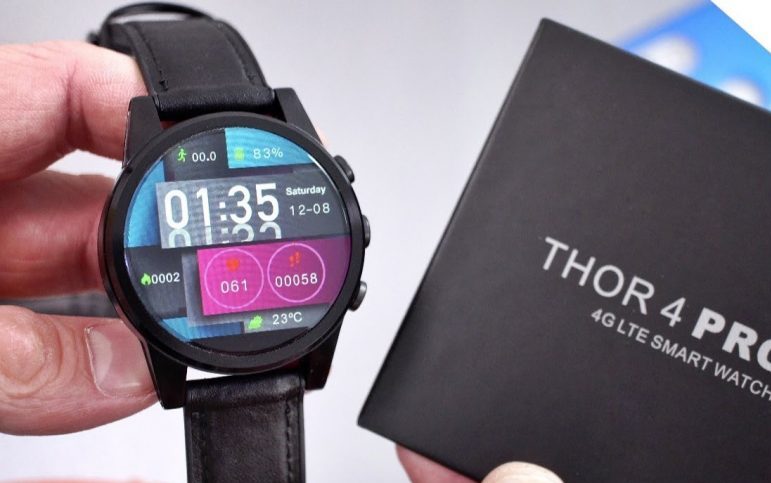 The Thor 4 Pro features a slightly larger screen at 1.6″ compared to 1.4″ in the other models. The extra real estate is useful and provides a greater area for viewing messages and apps, however the down side is a slightly lower resolution.
Cameras
Zeblaze is one of the first tech companies to put cameras on their smartwatches; it's a real attempt to create an alternative to your smartphone. The Zebalaze 4 Thor Pro and Plus each have a single 5mp camera on the side of the watch's body, allowing you to take a few snaps from your wrist. The picture quality isn't great and is no where near as good as a smartphone. The Zebalze 4 Thor Dual features two cameras (hence the name, "dual"), one on the side and one on the front. The front facing 5mp camera is there for one reason, to allow you to make video calls from your wrist. This seems like a much better for a camera on a smartwatch, where as the side cameras seem redundant.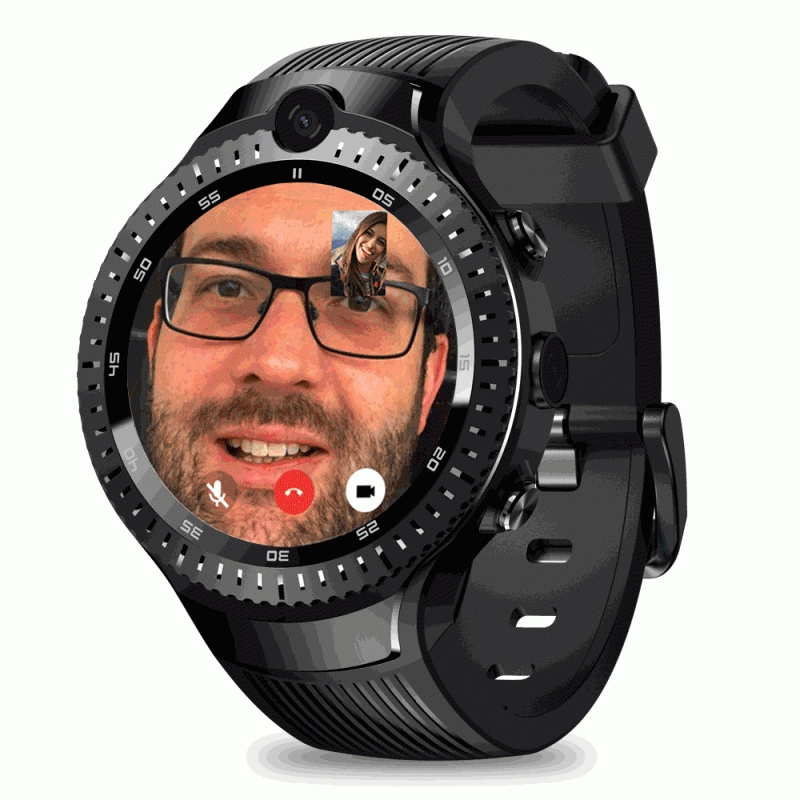 The front facing camera on the Zeblaze 4 Thor Dual is its defining feature and what makes it stand out from the other two versions.
Bluetooth
Earlier I mentioned how each Zeblaze watch is a standalone smartwatch with its own 4G connection, and therefore didn't need to be connected to a smartwatch. This is still true, however the Zeblaze 4 Thor Pro has an optional Bluetooth connection which allows you to divert notifications from your phone to the watch. Why is this important? Because it means you don't need to use 4G for the notification and call function to work.
If you want to use the 4G feature on your smartwatch you are probably going to need to pay your service provider an extra fee to add another device to your plan, and when you use 4G the battery life will be drained much faster. The Zeblaze 4 Thor Pro has the 4G option and the option to only use Bluetooth, meaning you won't need to pay any extra and the battery life will be improved. This makes the watch more of a companion device rather than a standalone, but it's the only version of the Zeblaze line that allows you to have a choice.
Tracking Features
All of the Zeblaze Thor 4 versions have the same tracking abilities. Each one has a heart rate sensor, pedometer and proximity sensor. They also have GPS and GLONASS for location tracking. You'll be able to track and view your stats straight from the watch itself thanks to the many apps available on the full android app store which each watch can access.
Memory and Processor
Again, each watch is identical when it comes to memory and processing power. Each uses the same 1.25ghz processor and 1GB RAM. You'll also find 16GB internal memory for storing music and other files.
Design
The design of each watch is slightly different, but they all use the same Zinc Alloy material for the watch base and Gorilla Glass for the face. The Thor 4 Pro has a slightly larger screen and therefore has a smaller bezel, and the Thor 4 Dual has the camera on the front. Each version is pretty much the same 15.7mm thickness however the Thor 4 Pro is about 15g heavier than the other models.

I like the design of each watch, but they are all big and rugged which is not to everyone's tastes. The Thor 4 Pro is probably the best looking in my opinion thanks to that big screen.
Summary
So which one should you buy? It will depend on what your priorities are. Lets take a look at the main reason to buy each watch.
Reasons to get the Thor 4 Dual: Has front facing camera for video calling.
Reason to get the Thor 4 Pro: Larger screen and Bluetooth connection to smartphone
Reason to get the Thor 4 Plus: Slightly cheaper and best screen for color contrast
If I had to choose between the three I would go for the Thor 4 Pro, primarily due to its Bluetooth connection and longer battery life. The Bluetooth feature gives you the option of not using the power hungry and costly 4G connection while still being able to call, message and receive notifications. The front facing camera in the Dual is a neat feature, but not one that I can see myself using. Maybe the idea of video calling from your wrist is important to you, if so the dual is one of only two or three smartwatches than can do it. The Plus seems to be a slightly cheaper version of the other two with no stand out features. For me the Pro version wins and it seems to be one of the best value full android smartwatches out right now.
Check Zeblaze 4 Thor Pro Price
Check out my latest video!