I've been using the Redmi Note 6 Pro for the last few weeks and to be honest I wasn't expecting much from a phone that costs under $200. To my surprise, this cheap but modern smartphone has ended up completely replacing my much more expensive Samsung! I've come to realise that I just don't need, nor want, to spend $1000 for the latest smartphone because I don't need the extra features they provide. Judging by how many cheap but capable phones are coming onto the market, I think many others would agree with me. So does the Redmi Note 6 hold its own against the most expensive handsets? In this review I'll tell you everything you need to know about the Redmi Note 6 including screen quality, gaming ability and well well its four cameras perform. Let's get started!
Redmi Note 6 Pro Review
Redmi Note 6 Pro Review
One of the best value smartphones ever. A very decent screen and 4 cameras makes this a real alternative to more expensive devices
PROS
Large, bright screen
4 cameras with multiple settings
Very responsive
Expandable Memory
VERY Cheap
CONS
Limited Video Options
Slower Processor
Specs
Specs
Redmi Note 6 Pro
Screen Size
6.26 Inch
Screen Resolution
1080 x 2280
PPI
403
Cameras
x2 Front Facing: 20mp & 2mp

x2 Rear Facing: 12mp & 5mp

Processor
Snapdragon 636
Connectivity
Wi-Fi, GPS, Bluetooth, Micro-USB, 4G
Sensors
Fingerprint sensor, Proximity sensor and Accelerometer
Memory
64gb Internal + 4GB RAM
Battery
4000 mAh
Size
157.90 x 76.38 x 8.20
Price
$220/ £175
Where to Buy
Gearbest.com
back to menu ↑
Design
There's a clue in the name but the Redmi Note 6 Pro is not a small phone. It's 6.2 inch screen is significantly larger than most standard sized phones and more similar to the Samsung Note or iPhone XL range. It's still possible to comfortably hold in your hand but it may take some getting used to if you are used to smaller phones.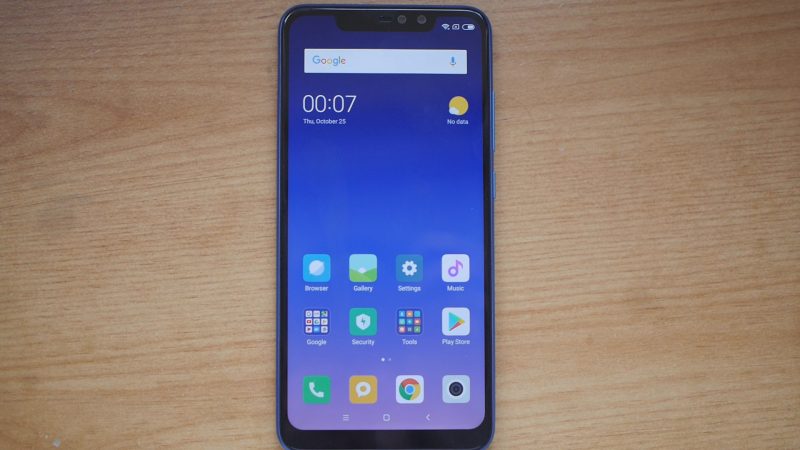 The phone features a "notch" style design reminiscent of the more recent iPhone's which frees up more space for the screen. Unlike many recent new phones the screen doesn't reach the edge of the phone and there is a significant bezel. This isn't a huge issue for me but some prefer a seamless edge to edge screen.
The Redmi Note 6 Pro is on the thick side at 8mm, but phone thinness is kind of a pointless metric at a time when nearly everyone protects their phone with a thick case.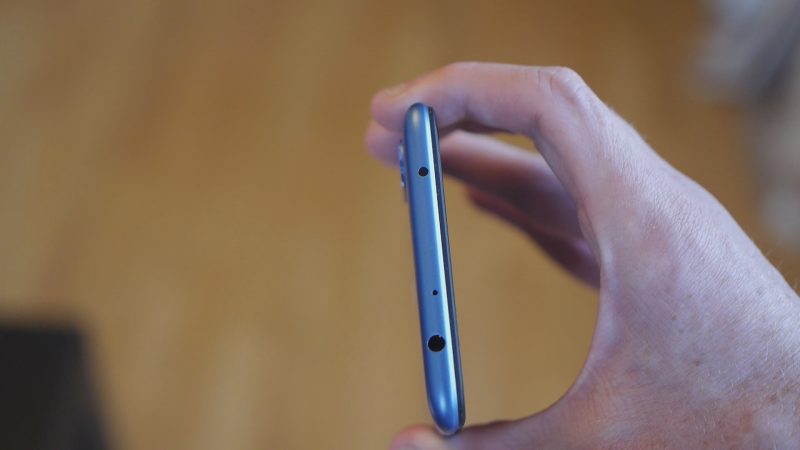 Speaking of cases, the Redmi comes with a silicone case in the box which is a nice touch but won't protect the screen. Still, better than nothing.
back to menu ↑
Screen
Let's take a closer look at the screen of the Redmi Note 6 Pro. It has a PPI of 403 which is around 100 less that the latest Samsung headset. You will notice a difference but its not drastic.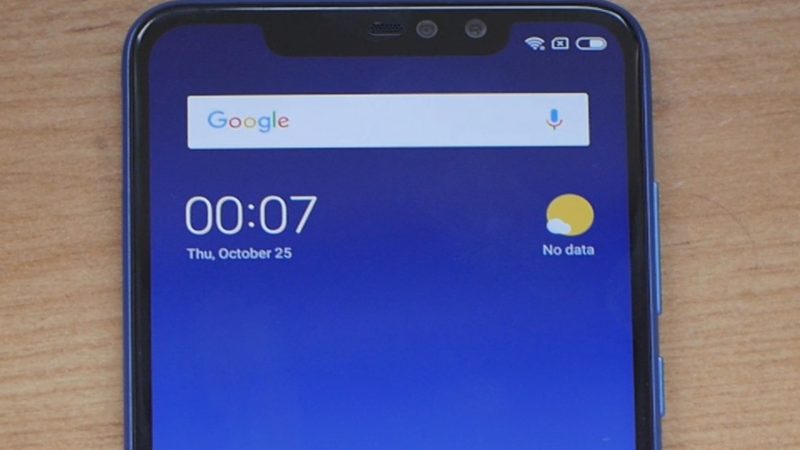 The screen is bright and colorful but not quite as vibrant as more expensive headsets. This is one of the sacrifices you need to make if you want a budget smartphone but I think it's a price worth paying.
back to menu ↑
Camera
Without doubt the best feature of the Redmi Note 6 Pro are its 4 cameras. Firstly, it's extremely impressive that such a cheap phone even has 4 cameras! The two front cameras shoot 20mp and 2mp respectively and the rear lenses shoot 12 and 5mp. The front lenses are primarily designed for selfies and to allow you to refocus the background so your face stands out more. The back lenses are more advanced and better suited to recording high quality video or shooting more impressive images.
The front lens does work very well as a selfie camera and the refocusing feature does its job. The huge 20mp resolution means the image is sharp, but like all front facing cameras it doesn't pick up colors and vibrancy as well.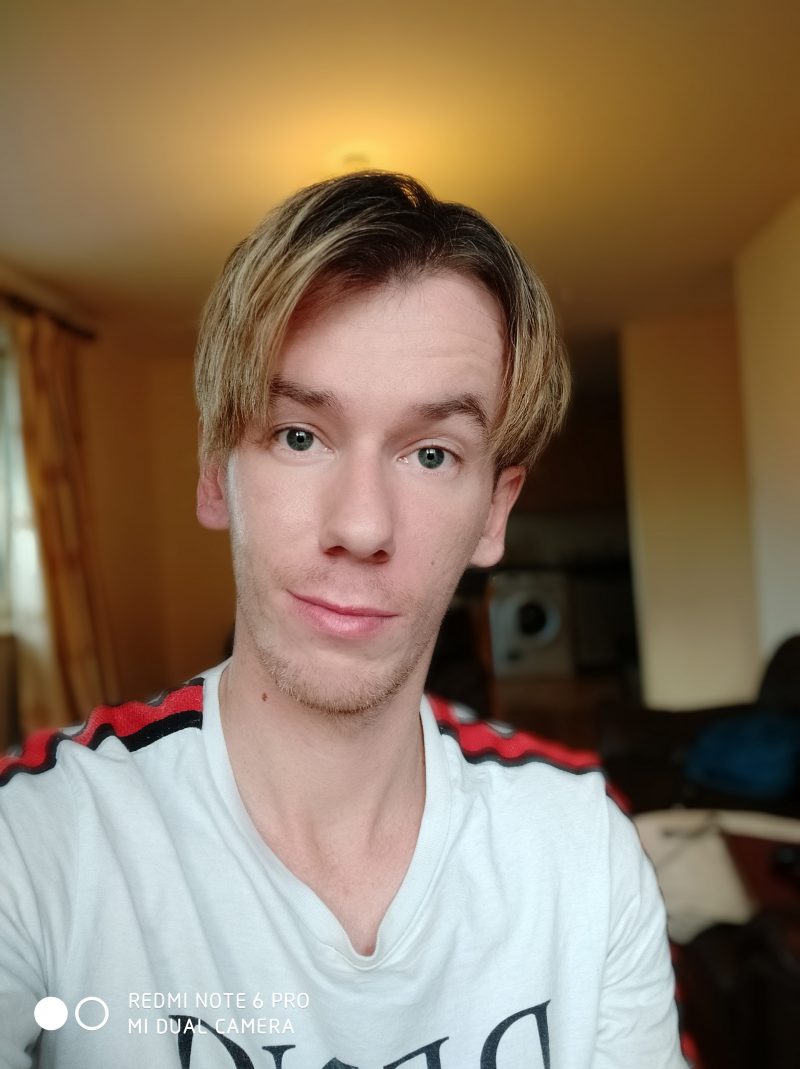 Here are a few shots with the rear camera and as you can see the overall quality is quite impressive. It capture light and color very well and outclasses by older Samsung S8. You have several camera options including full manual control so you can perfectly adjust your camera settings for whatever environment you are shooting in.
Overall I'm really impressed with the cameras on the Redmi Note 6 Pro and they will be perfect for anyone but the most fussy mobile photographer.
When it comes to video the Redmi Note 6 performs adequately, but don't expect as many options as a high end phone. Resolution is limited to 1080p at 30fps, so no 4K video nor any decent slow motion. This is another sacrifice you need to make for this cheaper model, but consider if you really need to shoot 4K video.

Redmi Note 6 Pro
One of the best value smartphones ever. Powerful but cheap and with 4 cameras.
back to menu ↑
Performance
Can you expect a sub $200 phone to perform smoothly and efficiently, apparently yes! I've actually found my Redmi Note 6 Pro to be a lot more user friendly than my (albeit 1.5 years old) Samsung. The phone is powered by a Snapdragon 636 processor, a processor specifically designed to work in cheaper handsets. It's still pretty powerful and was only released at the tail end of last year, so you can expect it to run most apps smoothly.
It is not on the same level as the monster processors found in the latest iPhone, Google and Samsung flagships, but unless you want to play the latest games at the highest quality it won't matter too much. For those of us who tend to use just a handful of apps on a regular basis, the processing power of the Redmi is more than enough.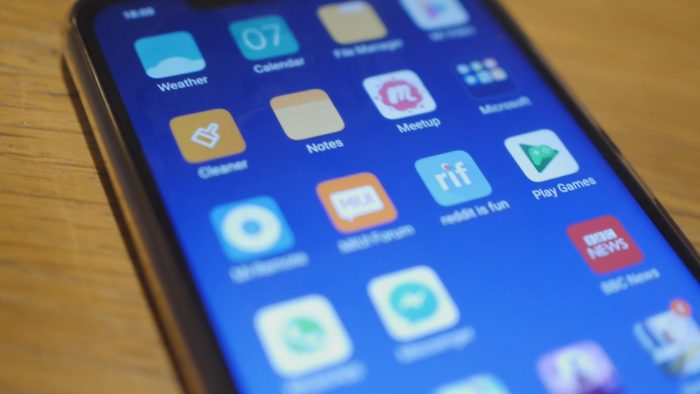 Something that helps the Redmi along in the speed department is the lack of bloatware on the phone. Xiaomi use a very simple version of Android without the addons that other companies like to force upon us (Ahem…Bixby), so the system is not bogged down by useless software. I've found starting apps to be almost instant with no noticeable lag so far.
One issue I have faced is with apps from smaller companies who perhaps haven't tested their app on the Redmi. Smaller app developers simply cannot afford to test their app on every Android phone, so they usually just test on the most popular ones and hope for the best. This sometimes means that an app may not work properly and be slightly buggy when used on less common Android Phones. I've only encountered this issue twice, but it's worth baring in mind.
back to menu ↑
Gaming
A question I've been asked more than ones is "can you play PUBG on the Redmi Note 6 Pro". The answer is yes, but at the lowest graphical setting. I've tested the Redmi Note 6 with half a dozen games of various sizes and complexity, here's what I found:
PUBG: The game automatically selected the lower graphical setting but also works flawlessly. If you can get over the lack of details in the terrain then you'll be able to battle royal to your hearts content.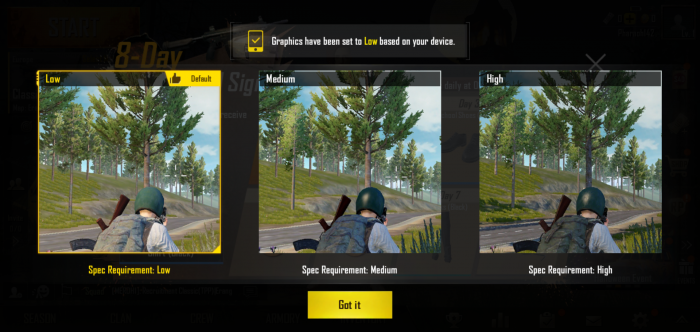 Sim City: Also works great, but I did notice a longer loading time once your city is built up.
War Wings: This is another pretty large and graphically intense game, but the Redmi Note 6 Pro runs it just fine. Lag would be a real problem in this dog-fighting game, but I've encountered no slowdown thus far.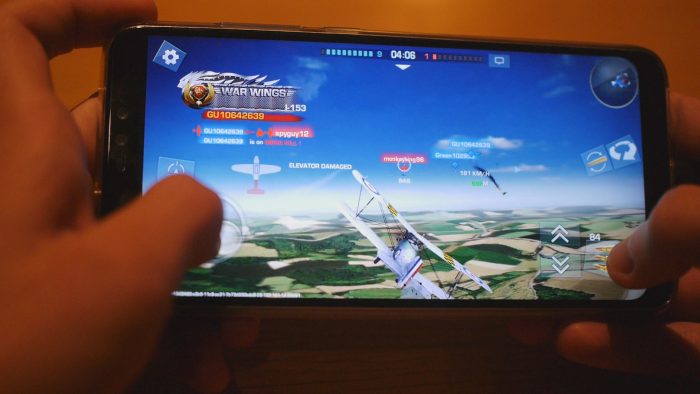 There are a few more games I've tried but they are much smaller and more basic that these, so as you can image they also ran just fine. One huge advantage that the Redmi has when it comes to gaming is its Micro SD card slot allowing you to expand the memory up to 256GB; that's a lot of games!
back to menu ↑
Other Features
Battery Life: Unlike virtually all flagship smartphones, the Redmi Note 6 Pro can last a few days on a single charge. The 4000mAH battery is one of the longest lasting I've used in th past few years and is a welcome relief from charging once or even twice a day.
IR Blaster: The IR Blaster is back with vengeance! This technology has been missing from the past few generations of phones but Xiaomi tend to include it in their devices. It allows you remotely control other devices from your phone, such as your TV.
back to menu ↑
Verdict
I'm really impressed by the Redmi Note 6 Pro, but you have to keep in mind its price. If this was a $1000 phone, then it would be garbage, but for around $200 this is literally a fifth of the price of the latest Samsung.
The cameras on this thing are awesome, for photos as least, and it can run pretty much any app that a more expensive phone can run, albeit with some graphical limitations at times. It's these small compromises that make the difference between this and an iPhone 10, but if you don't need to run the latest games at the highest quality then why spend the money?
With all that in mind this is an extremely good value phone and perfect for anyone who is depressed at the cost of flagship handsets these days.
back to menu ↑
Where to Buy
The cheapest place to buy the Redmi Note 6 Pro is Gearbest.com for $189. They ship to over 100 countriesincluding US,UK and EU.

Redmi Note 6 Pro
One of the best value smartphones ever. Powerful but cheap and with 4 cameras.
Xiaomi Redmi Note 6 Pro 64GB + 4GB RAM 6.26" Dual Camera LTE Factory Unlocked Smartphone - Global Version (Rose Gold)
out of stock
as of November 30, 2023 2:33 am
Features
3G: HSDPA 850 / 900 / 1900 / 2100 - 4G: LTE band 1(2100), 3(1800), 4(1700/2100), 5(850), 7(2600), 8(900), 20(800), 38(2600), 40(2300) - Hybrid Dual SIM (Nano-SIM, dual stand-by) > (ensure to check compatibility with your carrier before purchase)
6.26 inches Full Screen Display 1080 x 2280 pixels, 19:9 ratio (~403 ppi density)
64GB ROM + 4GB RAM - microSD, up to 256 GB (uses SIM 2 slot) - Qualcomm Snapdragon 636 Octa-core 1.8 GHz - Fingerprint (rear-mounted) - Non-removable Li-Po 4000 mAh battery
Rear (MAIN) Camera: 12MP + 5MP Dua Camera - Front Camera: 20MP + 2MP Dual Selfie Camera - Video: 1080p@30fps
Factory Unlocked cellphones are compatible with most of the GSM carriers such as AT&T and T-Mobile, but are not compatible with CDMA carriers such as Verizon and Sprint.
Check out my latest video!