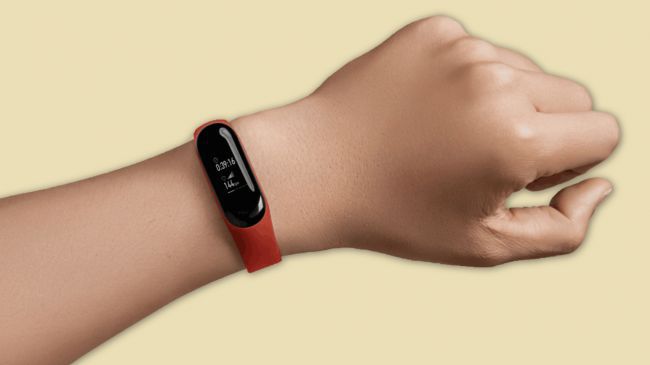 Xiaomi has announced the latest version of their extremely popular Mi Band fitness tracker, the Mi Band 3. This is the biggest upgrade in the history of the range and brings some exciting new features. The previous versions have been so popular thanks to their very low price and excellent health tracking capabilities, so let's take a look at what you can expect from the Mi Band 3 and when you can get it.
Mi Band Specs
| Specs | Mi Band 3 |
| --- | --- |
| Screen Size | 0.78 inch capacitive OLED display |
| Screen Resolution | 126 x 80 |
| Battery | 110 mAh (20 days) |
| Sensors | Heart Rate Sensor, Accelerometer, NFC |
| Tracking | Steps, Distance, Calories, Sleep Tracking, Heart Rate |
| Weight | 20 g |
| Size | 17.9 x 46.9 x 12mm |
| Waterproof | 50m |
| Replaceable Strap | Yes |
| Price | Check on Gearbest.com |
Mi Band 3 Design & Screen
The biggest difference between the Mi Band 2 and Mi Band 3 is the screen, which is completely new. The Mi Band 3 features a 0.7 inch full touch screen OLED, which is about 20% more than the previous model. The resolution is pretty high for a screen that size and it's big enough to display more than one set of tracking figures.
The new screen also changes the design of the fitness tracker, and it's not slightly larger than before. It's still an extremely small device and the increase in size shouldn't stop you from being able to wear it all day. The design principle does remain the same, with the oblong curved rectangle shape and replaceable silicone strap.
The design isn't much different from the Mi Band 2 which was pretty comfortable, so I have high hopes for the Mi Band 3.
Fitness & Health Tracking
One of the reasons the Mi Band range is so popular is because it manages to fit a lot of sensors in its tiny body. The Mi Band 3 tracks your heart rate, sleep quality, steps, calories and distance traveled. Xiaomi has stated that they have worked on improving the pedometer specifically, so the step tracking should be more accurate. The information can be displayed on the screen and be viewed on the Mi Fit app where you can see you trends and set goals.

For a fitness tracker you couldn't ask for much more from such a small and cheap device; the only thing missing is GPS, which would probably be asking too much.
There will also be an NFC enabled version of the Mi Band 3 which will cost a bit extra. It's not known what you'll be able to do with this but fast connection to your smartphone could be an option as well as using your Mi band for payments.
Water Resistance & Battery
The Mi Band 3 will be the first in the range to be fully waterproof, up to 5ATM. It's been reported that it could be waterproof to 50m but this isn't confirmed yet. This is a great addition to the Mi Band, particularly if you were hoping to track water based activities. It also means you can keep the tracker on in the shower, which is great for those of us who sometimes forget to put them back on!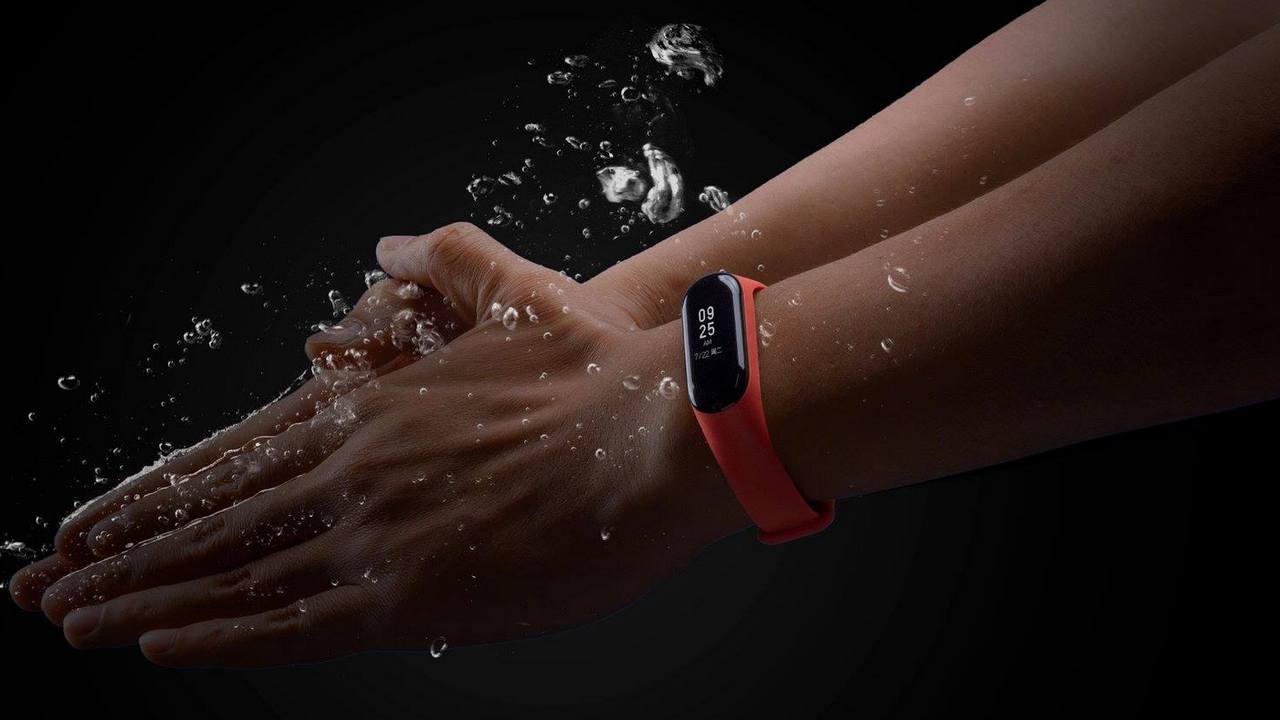 The battery capacity has been boosted from 70 mAh to 110 mAh, but the battery life doesn't actually receive a boost. You can expect your Mi Band to last for around 20 days, which is the same as the previous model. The extra battery capacity is being used to power the larger screen.
Notifications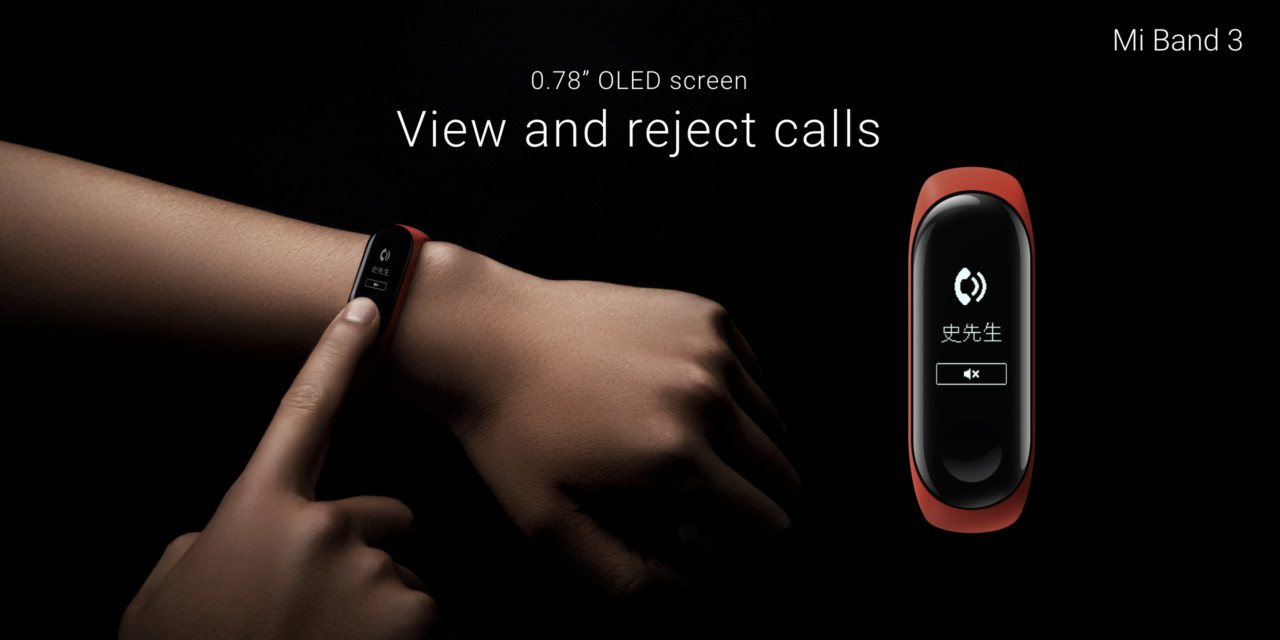 One of the most useful features of any smartwatch or fitness band is that they will display notifications from your smartphone so you don't have to constantly check it. The Mi Band has limited screen space, but it can still alert you to messages, some app notifications and calls. Unlike the previous version the Mi Band 3 can also accept or reject calls from the touch screen.
Mi Band 3 Price and Release Date
The price of the Mi band range puts it firmly in the budget category of wearable tech. You can get a Mi Band 2 for around $30, but cheap doesn't always mean bad. The Mi Band 2 is excellent value and you'll get many of the features of a $200 smartwatch, and now with the upgraded Mi Band 3 you'll get even more. The Mi Band 3 is set to be released using the same price structure of their previous models, so you can expect to pay around $30 -40, and slightly more for the NFC enabled version.
As for a release date, there hasn't been a date set for worldwide release but Xiaomi usually releases in China first then waits a few months before releasing in the USA and Europe. I'll be sure to update you when the release date is set in stone.
See Also: Mi Band 3 vs Mi Band 2