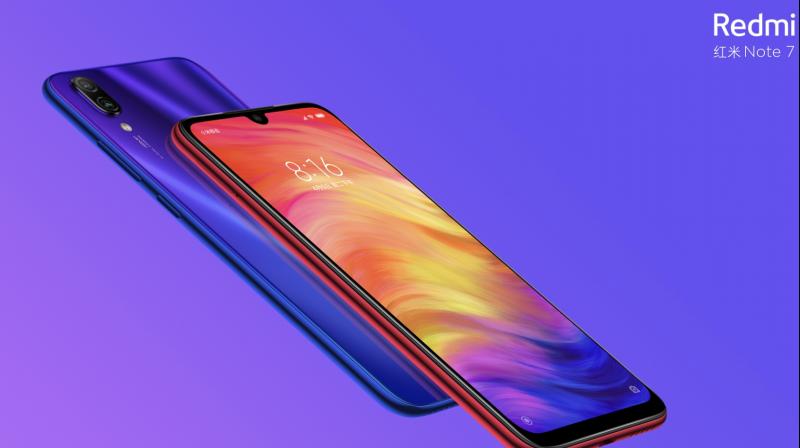 The Redmi Note 6 Pro was one of the best cheap smartphones of 2018. Prices at around $200 the Redmi Note 6 Pro offered amazing value with its excellent cameras, decent storage space and 4GB of ram. The Redmi Note 7 Pro has just been released and is the next generation of this successful line-up of lower mid range phones. If you are interested in upgrading then you might like to know what new features the latest handset brings.  On this page you'll be able to clearly see the differences between the Redmi Note 6 Pro and Redmi Note 7 Pro and decide which is best for you.
Redmi Note 6 Pro vs Redmi Note 7 Pro
Specs Comparison
Specs
Redmi Note 6 Pro
 Redmi Note 7 Pro
Screen Size
6.26 Inch
6.3 Inch
Screen Resolution
1080 x 2280
1080 x 2340
PPI
403
409
Cameras
x2 Front Facing: 20mp & 2mp

x2 Rear Facing: 12mp & 5mp

x2 Front Facing: 48mp & 5mp with depth sensor

1 Rear Facing: 13mp

Processor
Snapdragon 636
Snapdragon 675
Connectivity
Wi-Fi, GPS, Bluetooth, Micro-USB, 4G, IR Blaster
Wi-Fi, GPS, Bluetooth, Micro-USB, 4G, NFC
Sensors
Fingerprint sensor, Proximity sensor and Accelerometer,
GPS & GLONASS, Fingerprint (rear-mounted), accelerometer, gyro, proximity, compass
Memory
64gb Internal (Expandable)+ 4GB RAM
64/128GB Internal (Expandable) + 6GB RAM
Battery
 4000 mAh
4000 mAh
Size
157.90 x 76.38 x 8.20 mm
159.2 x 75.2 x 8.1 mm
Price
$220/ £175
$350/£300
Unique Features
Camera AI, Image Re-Focus
Camera AI, Image Re-Focus,
Where to Buy
Gearbest.com
Coming Soon

The differences between the Redmi Note 6 Pro and its newer alternative are subtle but important. The Redmi Note 7 Pro has a whole new chipset as well as new image sensors for its cameras. The Redmi Note 6 featured 4 excellent cameras, will the new set up be as successful? Find out below back to menu ↑
Design
Let's first look at the design of both phones as there are a few minor changes. Both of these handsets are "note" phones which indicates that they are on the larger side. The Note 7 Pro is slightly thinner and longer than the 6 Pro, but the difference is negligible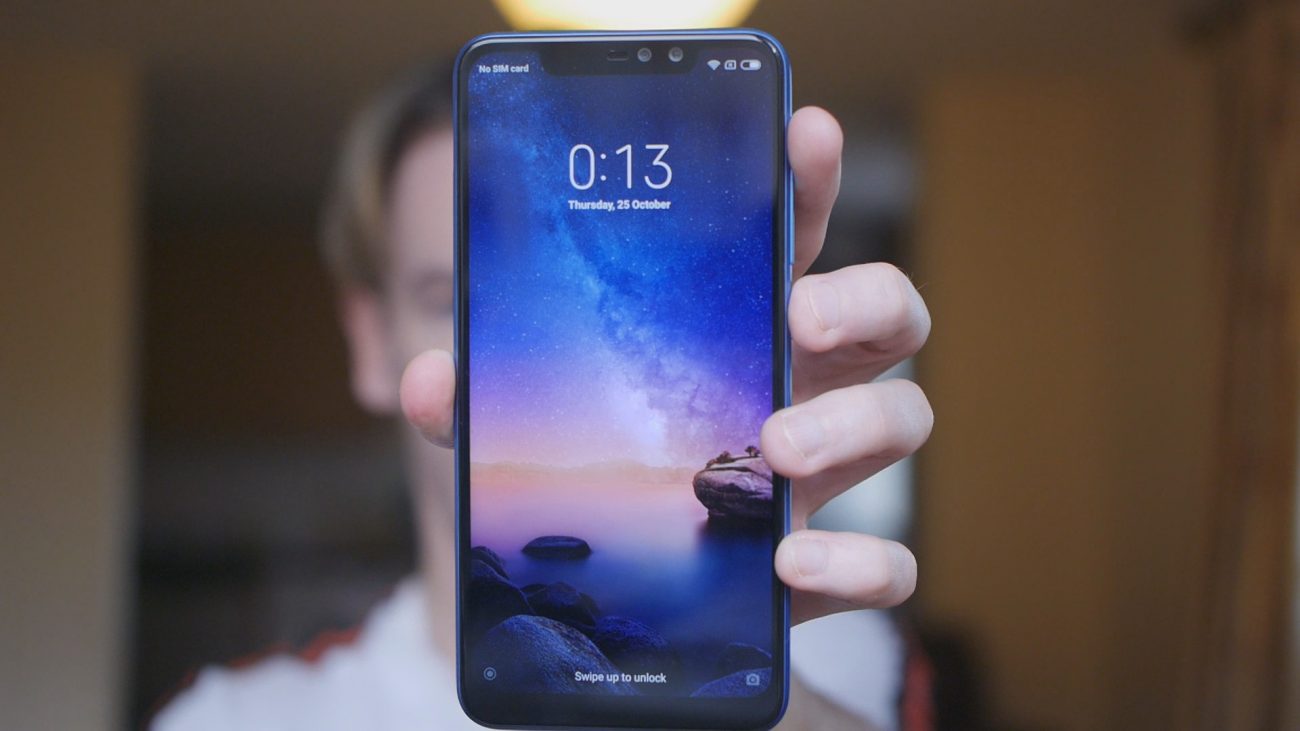 The biggest (and most obvious) difference in design can be clearly seen on the front screen. The notch design has been simplified on the Note 7 Pro and features a single teardrop design where as the Note 6 Pro notch is larger. While this allows for more screen space on the Note 7 Pro it also means that there is only one front facing camera compared to two on the Note 6 Pro, but more on that later.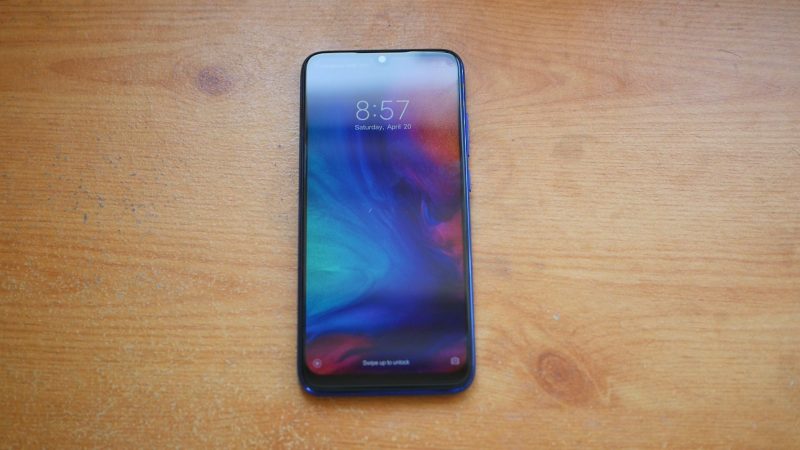 Both phones are made with toughened plastic, which is not the most expensive nor premium material but also not tacky or cheap looking. It's a good compromise for such cheap smartphones and both look more expensive than they are.
back to menu ↑
Screen
Both the Note 6 Pro and 7 Pro aren't going to win any awards for their screens, but both are reasonably sharp and bright. The Note 7 does offer a slightly improved resolution and PPI count which wil result in sharper icons and images. In reality it will be difficult to tell the difference between the two side by side, other than the slightly different shape.  The LCD technology used in both screens allows for deep blacks and excellent battery life.
back to menu ↑
Cameras
Here is where we see some big changes. The Redmi Note 6 offered some of the best cameras on the market for its price point, in particular the duel front facing selfie cameras were exceptional. The 6 Pro main cameras can shoot 12mp and 5mp images respectively, with the latter camera acting as a depth sensor. The Redmi Note 7 Pro completely changes the camera technology and opts for a Sony sensor that can shoot 48mp images, along with another 5mp depth sensor camera.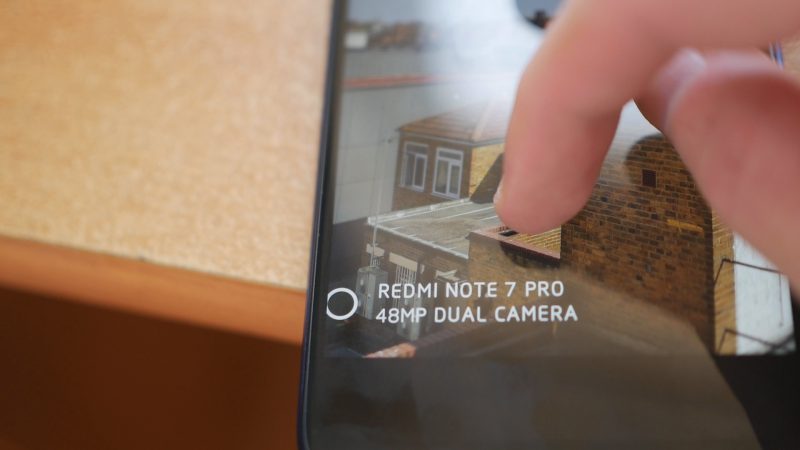 This change in sensor tech is possible thanks to the new processor in the Note 7 Pro which can handle the huge task of capturing 48mp images. Both the resolution and sensor technology are a big boost compared to the Note 6 Pro, which has pretty good cameras in the first place. With a 48mp sensor you will be able to crop your images significantly without losing much quality and the 5mp depth sensors will allow you to refocus your images to create a blurred background or foreground.
The front facing cameras are another story. I mentioned how the slefie cameras on the Redmi Note 6 Pro were excellent, features duel lenses of 20mp and 2mp. The Redmi Note 7 Pro features only a single 13mp selfie camera. While the front cameras are not as important as the rear ones, it does seem to a downgrade in return for more screen space. In reality it will probably not make much of a difference to how you use the phone, but that extra camera on the front allowed the Note 6 Pro to refocus the background of your selfies. This will still be possible in the 7 Pro but likely with less accuracy.
back to menu ↑
Performance and Gaming
The Note 6 Pro was not a power house when it came to performance and featured a low end processor and GPU. It could handle the most modern smartphone games at low settings and sometimes lagged, an example of which you can see on the PUBG screenshot below. The newer Note 7 Pro comes with 6GB or RAM and is powered by a Snapdragon 675, which is a significant improvement.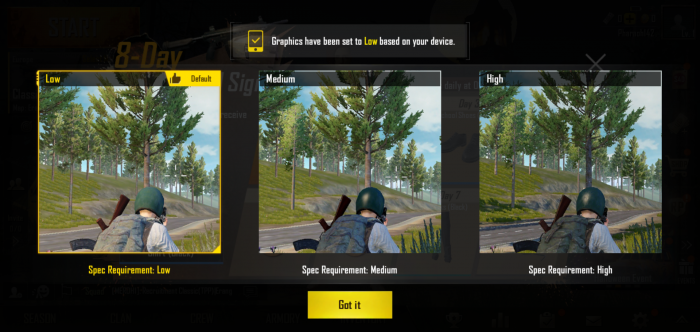 The extra 2GB of RAM and more powerful GPU means the Note 7 Pro can play games at a higher graphical setting with less lag. You'll also find that multitasking is easier and the touch screen is more responsive. While the Redmi Note 7 Pro can't match up to flagship phones from Google, or Samsung, it can still perform well and is a capable gaming machine.
back to menu ↑
Other Features
Sensors: The Note 6 Pro came with all the standard sensors including GPS and GLONASS. One feature that was noticable missing was NFC support, which is still missing from the Note 7 Pro. Clearly Redmi does not consider adding NFC worth the extra cost that it would incur.
Memory: Both phones come with internal memory and expandable memory via a MicroSD card. The Note 7 Pro is available in 64GB or 128GB versions
Water Resistance: Neither of these phones is water resistant.
Battery Life: Both Redmi phones feature large 4000mAh battery's and can last for a few days with average to low usage.
back to menu ↑
Verdict
It's pretty clear that the Note 7 Pro is a reasonably significant upgrade from the Note 6 Pro, albeit with some disappointments. The ability to shoot 48mp images with the new Sony lenses is great as is the boost in RAM and processing power, however I think Redmi missed an opportunity to add NFC support which would have been a big, easy upgrade. I'm also disappointing at the loss of one of the front facing cameras, however the extra screen space does somewhat make up for it.
No matter which phone you choose you are getting a bargain as both pack a huge punch considering their price tag. The Redmi Note Pro 7 may yet be one of the best value phones of the year, if not the stand out star of the show.
See Also: Pocophone F1 Review