The Redmi Note 7 Pro is the latest flagship phone from the Xiaomi backed Redmi brand. Compared to the previous Redmi Note 6 Pro (reviewed here) the 7 Pro represents a huge upgrade. You'll find a brand new processor, cameras, GPU and body design. The price of the phone puts it firmly in the budget category but the specs are impressive enough to compete with much more expensive competitors. In this review of the Redmi Note 7 Pro I'll take you through my experience of using the phone and if it's worth buying.
Redmi Note 7 Pro Review
My top budget phone of 2019.
The Redmi Note 7 Pro is a huge upgrade compared to the previous model. Highlights include a very powerful camera and a new processor.
PROS
Cheap
Attractive Design
48MP Camera
New Processor
Specs
Specs
 Redmi Note 7 Pro
Screen Size
6.3 Inch IPS LCD
Screen Resolution
1080 x 2340
PPI
409
Cameras
x2 Rear Facing: 48mp & 5mp with depth sensor

1 Front Facing: 13mp

Processor
Snapdragon 675
Connectivity
Wi-Fi, GPS, Bluetooth, Micro-USB, 4G
Sensors
GPS & GLONASS, Fingerprint (rear-mounted), accelerometer, gyro, proximity, compass
Memory
64/128GB Internal (Expandable)  – Up to 6GB RAM
Battery
4000 mAh
Size
159.2 x 75.2 x 8.1 mm
Price
$350/£300
Unique Features
Camera AI, Image Re-Focus
Where to Buy
Coming Soon
back to menu ↑
Design and Screen
One of the strengths of this phone is definitely the overall design and construction. The Note 7 Pro looks more expensive than it is. While the screen technology isn't the most advanced (it will look noticeably less sharp if placed next to an iPhone 10), it's still able to display bright colors and sharp icons.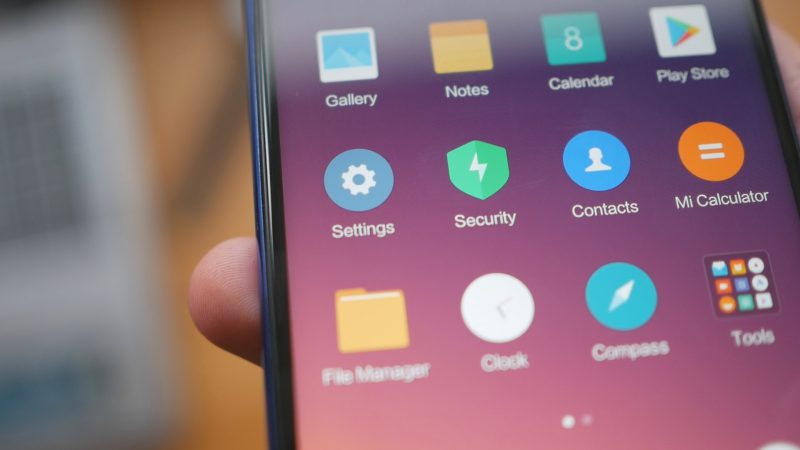 The teardrop notch means that there is minimal interference with the main screen and also increases the phone to screen size ratio.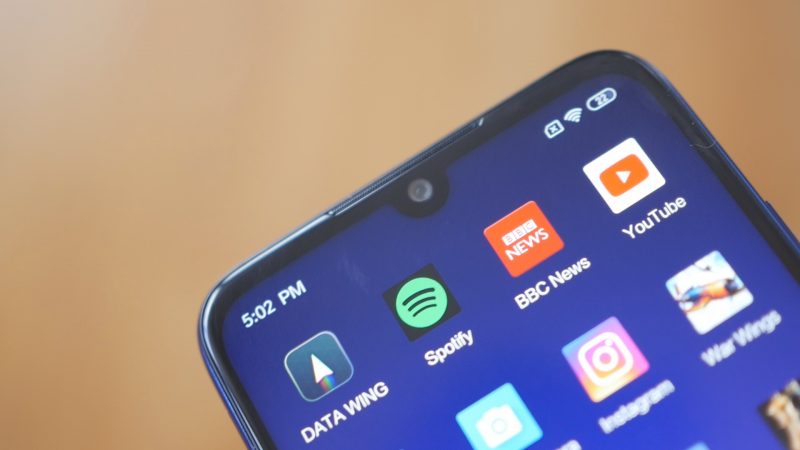 My favourite design feature in the Redmi Note 7 Pro is without a doubt the colorful glass back which makes the phone look unique and modern.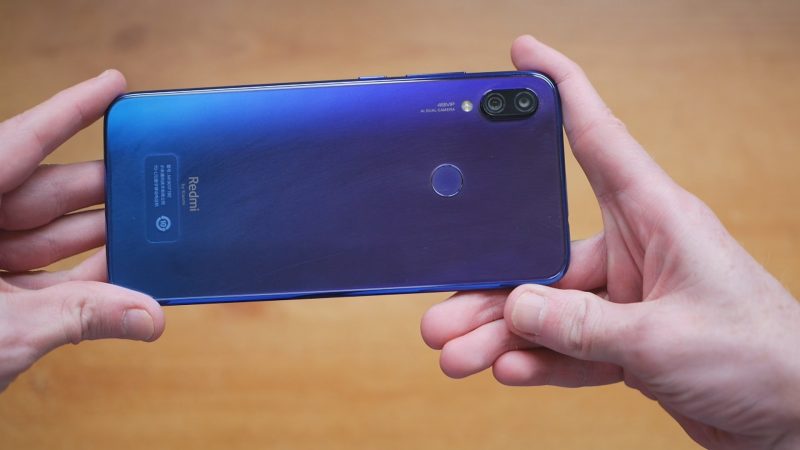 back to menu ↑
Cameras
The most exciting and unique feature of the Redmi Note 7 Pro is without doubt the excellent camera setup. The Note 7 Pro features 3 cameras in total, a single selfie camera with 13mp resolution and dual rear cameras with 5mp and 48mp lenses. The 48mp lens is truly an outstanding feature for a phone in this price range.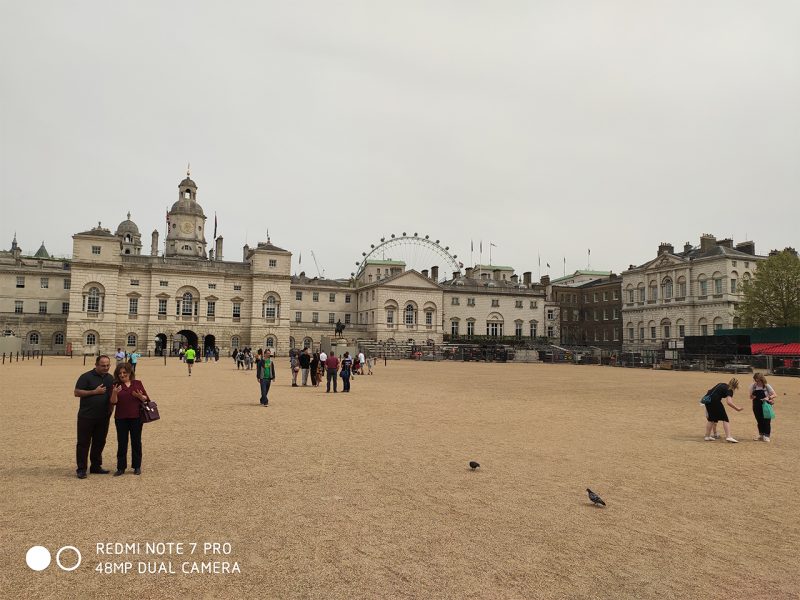 Shooting in 48mp mode allows the camera to capture a huge amount of data and in practical terms this means you can crop quite far into a photo without losing quality. Even if you don't crop in, shooting 48mp photos creates a very sharp image which you'll struggle to achieve with other phones in this price range. The second 5mp depth sensor allows you to blur the background and give your subject more prominence in the shot.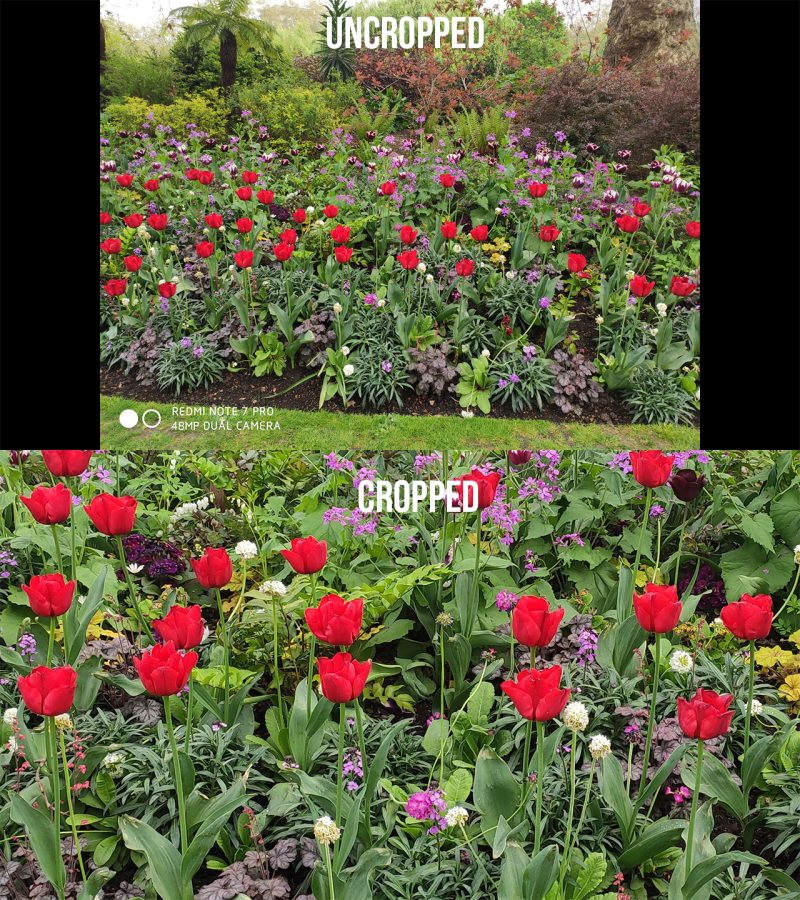 Apart from just having a huge resolution option the Redmi Note 7 Pro's Sony lenses work well to capture accurate color and light. Occasionally the photo will be over-saturated and you'll see some noise in the darker areas; don't expect this camera to beat the likes of the iPhone 10 or Huawai Mate Pro, but for the price you'll be pleasantly surprised at what it can do.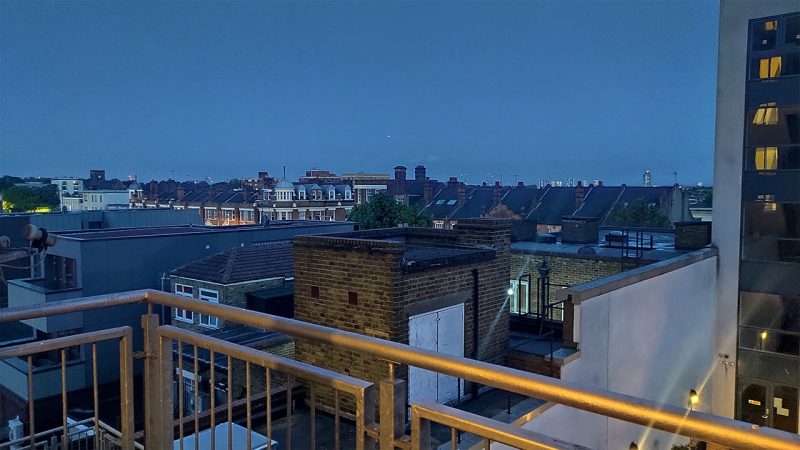 The selfie camera is a more basic set-up. The previous version of this phone features two front facing lenses which worked together to capture depth as well as detect your face. The Note 7 Pro has done away with the depth sensor in order to reduce the size of the notch. The front camera is pretty basic and only 13mp but this is fine for taking selfies.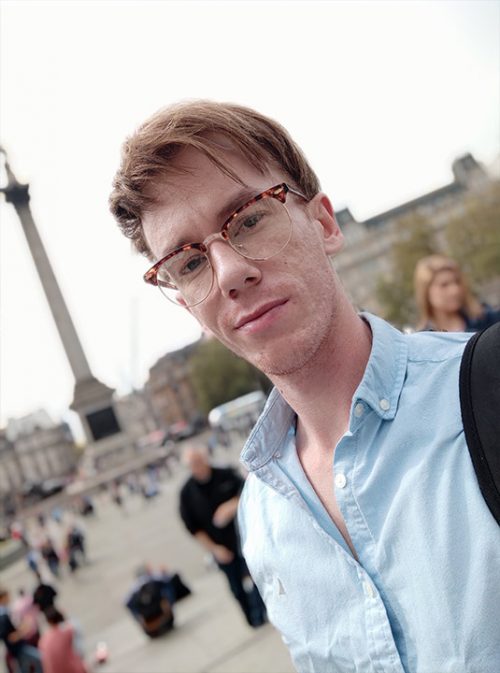 Video 
You can shoot 4K video as well as HD video at 60fps. Two great features and more thank enough to keep most people happy. There is also a slow motion mode up to 240fps. Video quality looks fairly good but not at the level of some other flagship phones.
back to menu ↑
Performance and Gaming
I've found that the Redmi Note 7 Pro can handle whatever game or App I throw at it. Powered by a fairly new Snapdragon 645 processor as well as up to 6GB of RAM, there's plenty of power to play with in the Redmi.
When testing games like PUGB, Asphalt 7 and Warship Blitz I found the phone could handle each with ease, even when multitasking. These are all large 3D games which test the limits of the phones GPU and processor. If playing for long periods the phone does get pretty warm and will likely lose battery fast, but this is the only downside I could find.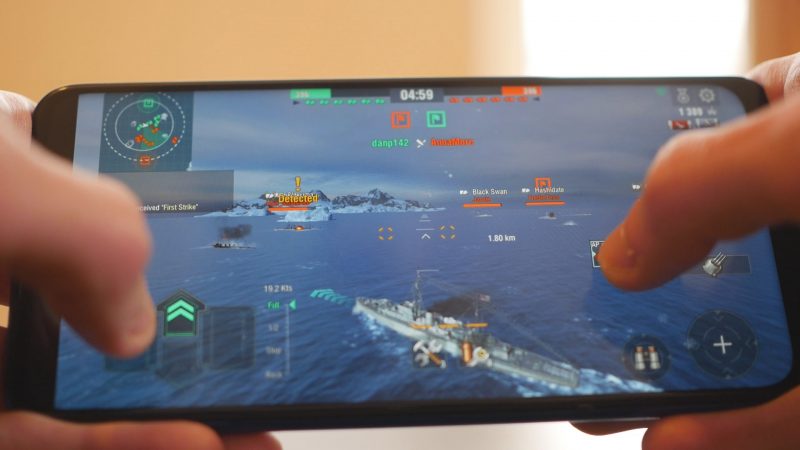 When it comes to overall performance I also have no complaints. Apps and games load quickly and touch responsiveness is exactly what you would expect from a modern phone. While there are no standout features to speak of (apart from the 48mp photos) the Redmi Note 7 Pro has all the power you need for every day tasks and even some intense gaming.
back to menu ↑
Other Features
Battery Life: A 4000MaH battery powers the Note 7 Pro and I've found it will last on average around a day and a half. Less if playing games and watching vidoes regularly. The phone does have a fast charging feature via its USB C port which can charge the phone fully in around 30 minutes.
Memory: Like most Xiaomi phones the Redmi Note 7 Pro still features a Micro-SD card slot as well as internal storage space of up to 128GB. There are other storage options available for a lower price.
Sensors: The one sensor missing from the phone that I miss is NFC. It seems to be the case that NFC is considered too premium a feature for mid range phones like this.
back to menu ↑
Verdict
While there is certainly a lot of competition in this price category the Redmi Note 7 Pro still manages to stand out with its modern design, excellent camera technology and a pretty powerful processor. If you were willing to spend $100 more then you could get a phone with a better screen and propably an extra camera, but for most people that wouldn't be cost effective. I would recommend the Redmi Note 7 Pro to anyone who doesn't want to spend nearly $1000 on a classic flagship device but still wants a a reasonably powerful phone with excellent photo capabilities.
Check out my latest video!